Saree is this one item in your wardrobe that never goes out of fashion. There is one for every occasion. Be it a casual meeting, or an ethnic day at work, or Mehendi ceremony of your friend, there is always an option when it comes to sarees. A well-fitted blouse and some jewelry is all you need to carry off the saree in style. However, it is always a confusion when it comes to hair. What hairstyle will go well when wearing a saree? Well, here are some. Look at them.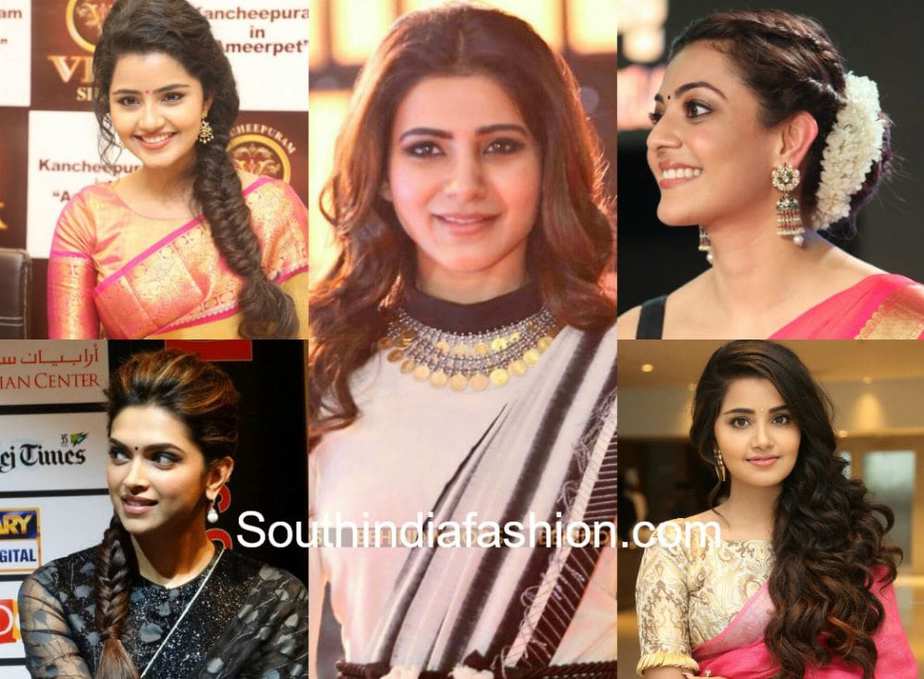 1. A Classic Bun
It is called classic for a reason. Buns and sarees are best friends. Especially if you want to look dressy, add a string of flowers or a hair accessory and you'll steal the show. And the best part is that you can modify it according to your taste. You can always add some braids or make a messy bun. A perfect blowout hair is all you need! And this is arguably the best hairstyle with a saree. 
2. Plaits
Plaits are another hairstyle that never go out of style. At all. Due to their flirty texture because plaits can be worn in so many ways! You can go with a boho style braid. Or a good old french braid. Or if you're feeling a little edgy, go for a dutch braid. There are also a lot of hair clips and pins when you go for braids so it is super easy to accessorize your braids and they also look cute with your saree!
3. Loose Curls and Waves
This is the safest hairstyle option. When you are unsure whether a twisted updo or a waterfall braid, loose curls and waves come to your rescue. To increase the volume of your hair, you can always use a volumizer and style your mane the way you want. But don't forget to condition your hair, ladies!