Sarees are every Indian woman's wardrobe staple and undoubtedly one of the safest options to choose from for almost any Indian occasion. But don't we all love to experiment with stylish different saree styles? Today we show you 5 must try saree styles this season and some simple tips and tricks to nail in them.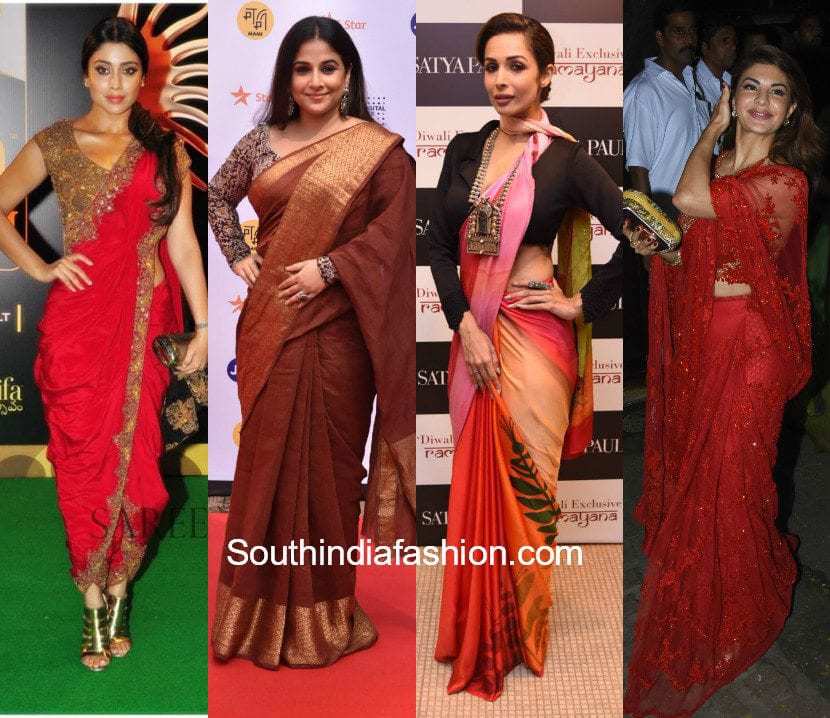 1. Stylish Drape Sarees
Sarees with a stylish drape or just simple twists to the drape will make an instant statement. We take inspiration from our bollywood divas who experiment with simple drape styles and make a lasting impression.
2. Pre Stitched Saree
The pre stitched saree style is making a major comeback this season and we are loving how stylish and effortless it looks. One of the perfect options if you want to don the saree and be comfortable at the same time. Getting dolled up in the ethnic look in less than 1 minute is an added bonus.
3. Linen Sarees
Linen sarees are no longer boring or restricted to a particular age group. Wear the classic ensemble with stylish tops, statement blouses or experiment with stylish drapes to nail the style. The subtle fabric allows you to go bold with the style or accessories.
4. Dhoti Sarees
Stylish dhoti sarees are seen on almost every celebrity and we cannot stop obsessing over the trend. However, it is not as versatile as the other styles are, as it is suitable to only taller and slimmer body silhouettes. But with the right styling and confidence, this style is for the win.
5. Contemporary Sarees
Sarees with a contemporary touch or fusion sarees are a definite must try this season. If you do not want to go bold with the draping style or the blouse, simply add a belt to your saree look to achieve the contemporary style.  
The above 5 saree styles are our favorites of this season and a definite must try for any saree lover. So what's your pick?