Petite girls have some trouble when it comes to carrying long, heavy embroidered fabrics. But you can't altogether give up on those sort of clothing because they are very elegant and have a royal look on them. Ask any petite girl and they will tell you how much they like the maxi dresses, or skirts and the floor length anarkalis. So to help out all petite beauties out there, here is how you can wear floor-length Anarkalis.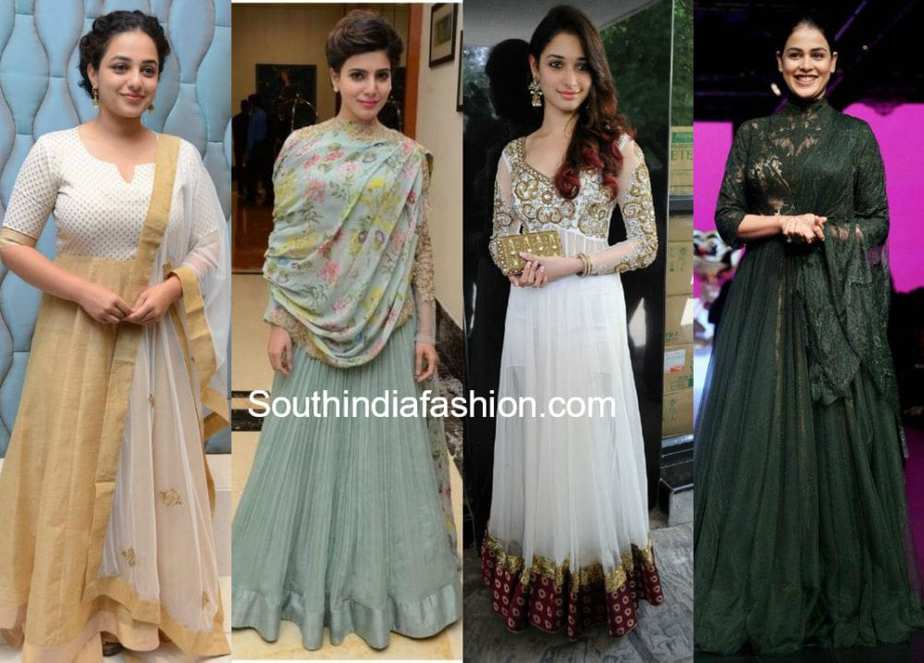 1. It is all in the fabrics
Truly, it is all in the fabric. Don't buy any fabric that is bulky or heavy or else it is gonna look too much on you. Always stick to the flowy, light fabrics so they'll compliment your look. Don't invest in multiple layers because they will make you appear shorter than you are and also might make you look heavier than you actually are. So, light fabrics for the win.
2. Take care of the embroidery
If the upper part of the Anarkali till your waist is embroidered, and the rest is left as simple as possible, that is the ideal Anarkali for you. Do not go overboard with the embroidery as they do just as much as harm or possibly more like choosing the wrong fabrics do. So always stick to the lighter side of the things, be it fabrics or the embroidery.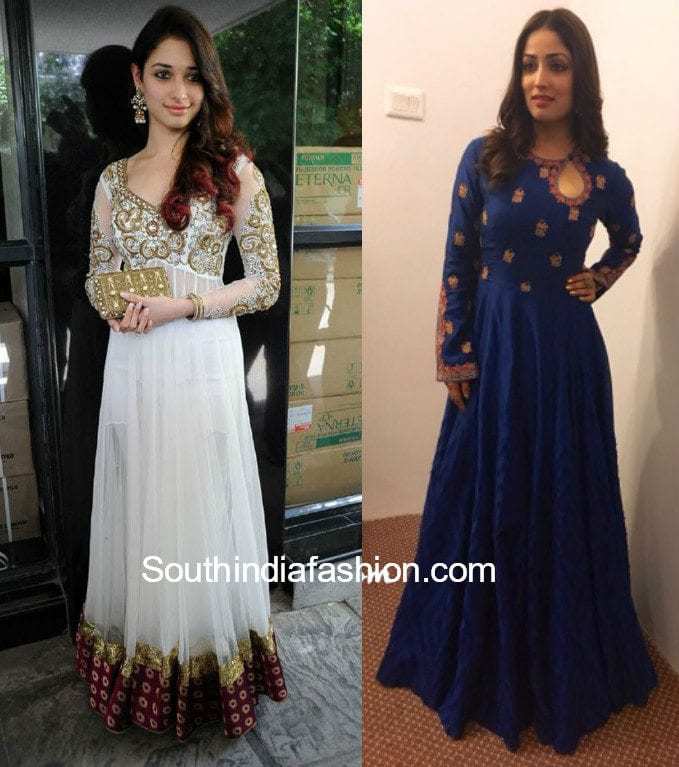 3. Colors matter too!
Light and pleasant colors are great, sure. But to make you appear leaner and taller, dark colors are always what comes to your rescue. The darker hues of blues, maroons, blacks, greens and purples work wonders and let you achieve what you are aiming for. The darker, the better.
4.The fit
Never settle for anything less than the perfect fit. Always alter the Anarkali so that it fits you perfectly. Also, take care of things like dupatta, which should neither be too short nor too long for it will spoil your whole look. Take care of the hems, make sure they aren't too long and sweeping the floor, as this also might make you look shorter than you are!