Dupattas are an integral part of an Indian wardrobe. They can be fancy, plain can be in a multitude of fabrics and can easily make or break an outfit. In fact dupattas can turn the simplest outfit into something very grand and you can even carry off a regular day wear to an ethnic evening wear by wearing a fancy dupatta. We now suggest some mandate must have interesting dupattas for your wardrobe.
1. Kanjeevaram Dupattas
It is not that you need to have just Kanjeevaram sarees. Kanjeevaram dupattas are equally radiant and makes the must have list. You can pair them up with straight cut kurtas and Anarkali suits to give the dress a whole new definition.
2. Banarasi Dupattas
If Kanjeevaram dupattas are a must have, Banarasi dupattas are also a mandate. The rich colors, the heavy weaving is as heady as a Banarasi saree. Have a few of these in common colors so that you can give your ethnic wear a whole new look.
3. Kalamkari Dupattas
Rich and light at the same time Kalamkari dupattas are something that you can wear for both day or evening wear. To show off the grandeur of the dupatta, pair it with a plain contrast suit. You can add tassels or latkans at the edges of the dupatta for more character.
4. Phulkari Dupattas
Phulkari is a kind of work that is original to Punjab. These are perfect for the modern girls as these interesting dupattas can double up as a good scarf. Now that winter is approaching use these for both your Indian and western wear.
5. Ikat Dupattas
Yet another saree based influence, Ikat dupattas are so pretty. These are the dupattas that give you a strong ethnic feel when you do not want to wear a saree and show up to a function, yet you want to do something traditional.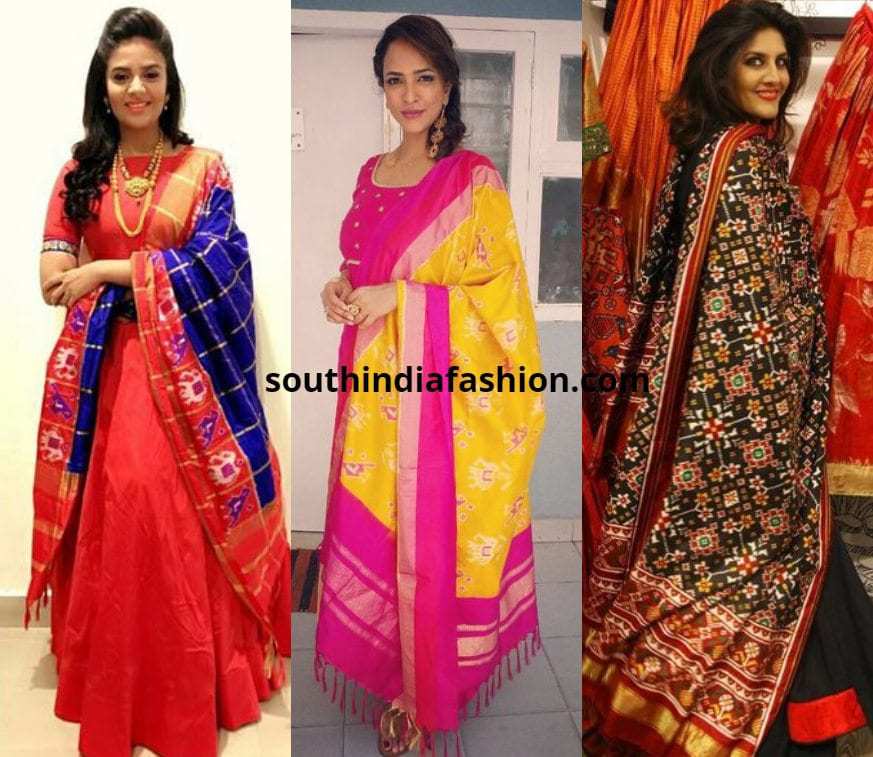 6. Work Dupattas
Zardosi, mirror, gota patti , all these kind of work in dupattas are perfect for your fancy suits and the suits in bright colors deserve such dupattas.
Invest in some interesting dupattas to give interesting spins to almost all your ethnic outfits. This festive season think of some serious additions to your wardrobe!!