A beautiful outfit can be ruined by unmatched accessories. When we mean matched accessories we do not expect the color co-ordination. Instead we mean the accessories that would work with the outfit. This festive season these 10 must have earrings will make sure you rock every outfit.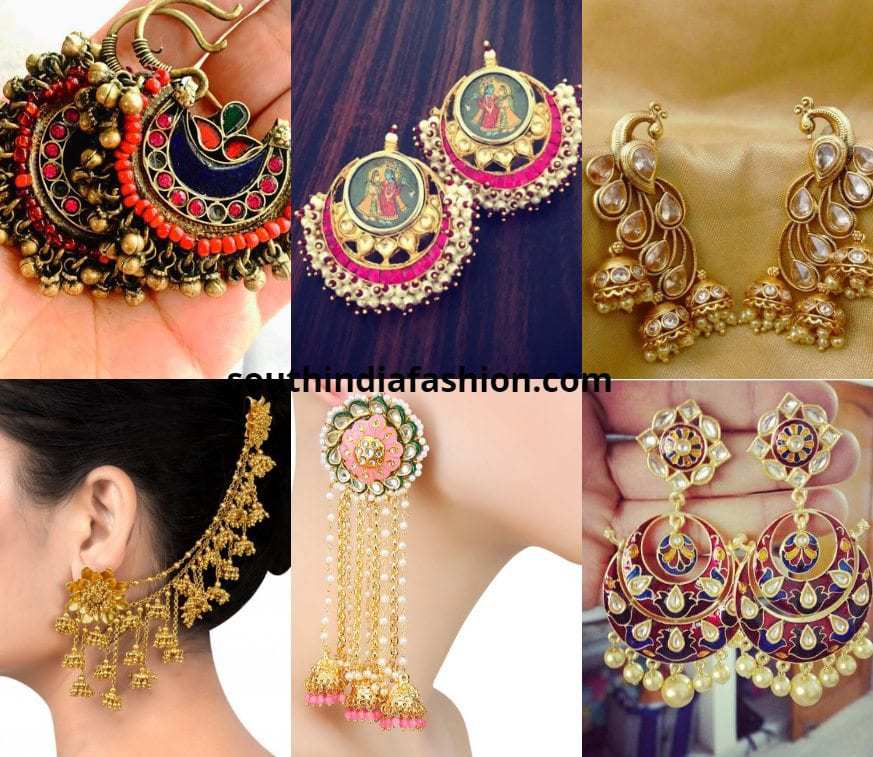 1. Afghani Earrings
These are so in trend now. With the unique colors, the fun length, it will work with all kinds of ethnic wear. Pick up multiple colors with both gold and silver base. (BUY HERE)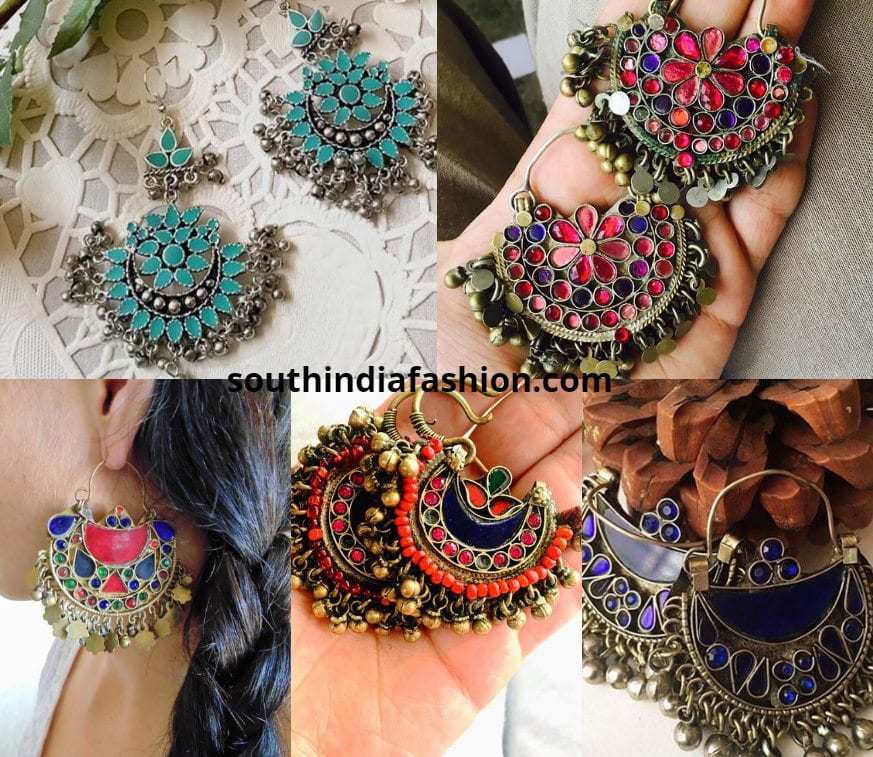 2. Meenakari Earrings
Yet another trending style, Meenakari earrings are a rage. They have a unique texture that can be replicated by none. Perfect for your full length Anarkalis and simple sarees. (BUY HERE)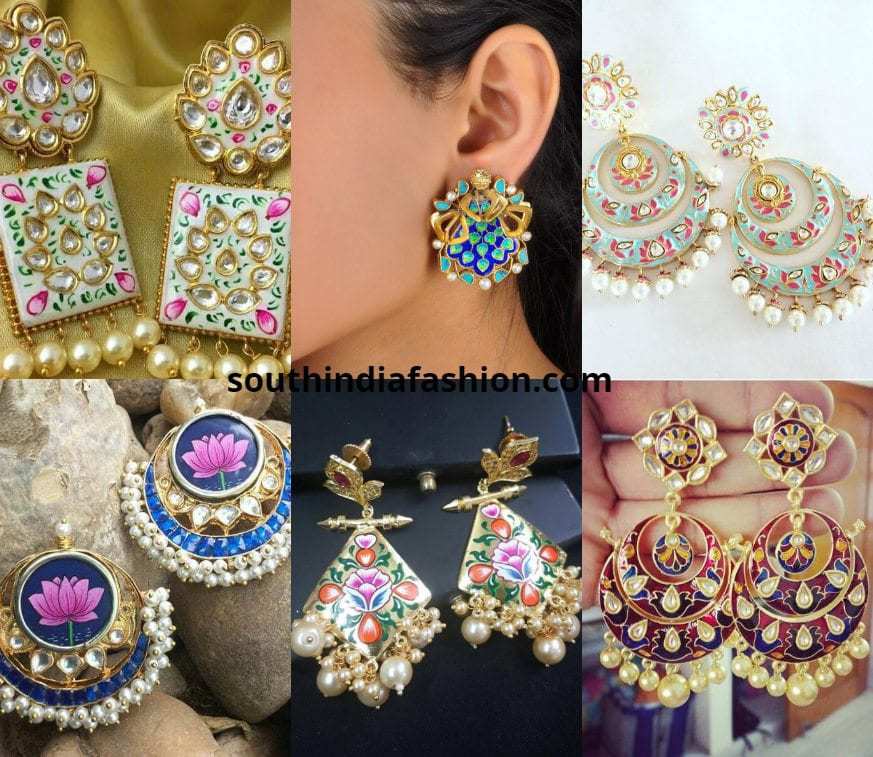 3. Jhumkas
A savior to literally all kinds of ethnic clothes, jhumkas come in all lengths and heaviness looking so pretty and adding glam to every ethnic outfit we wear. A must have in multiple sizes, metals and textures for Anarkalis, Banarasi sarees, fancy sarees and of course Kanjeevarams. (BUY HERE)
4. Temple Jewelry Earrings
A piece so traditional and for some, its handed down by their previous generation. It is precious and has a cute vintage charm to it. Pairs excellent with sarees, especially Kanjeevaram sarees or bridal sarees.
5. Stone Based Earrings
Something for those fancy outings, you need the correct amount of bling. Try out these heavy stone earrings, be it in stud form or heavy drops form. It looks elegant. (BUY HERE)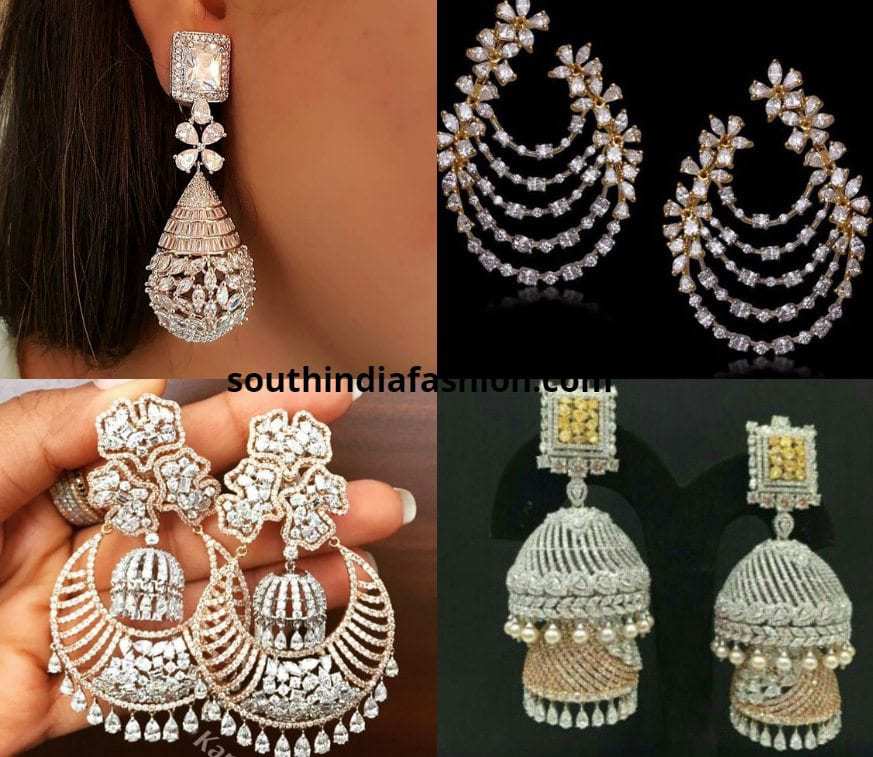 6. Black Metal And Oxidized Earrings
These are one of the must have earrings. From a casual day out to something extravagant in the night these beauties are too good. You can try something heavy for any outfit that has a silver base. It looks great with cottons, Kalamkari outfits and the non gold based outfits. (BUY HERE)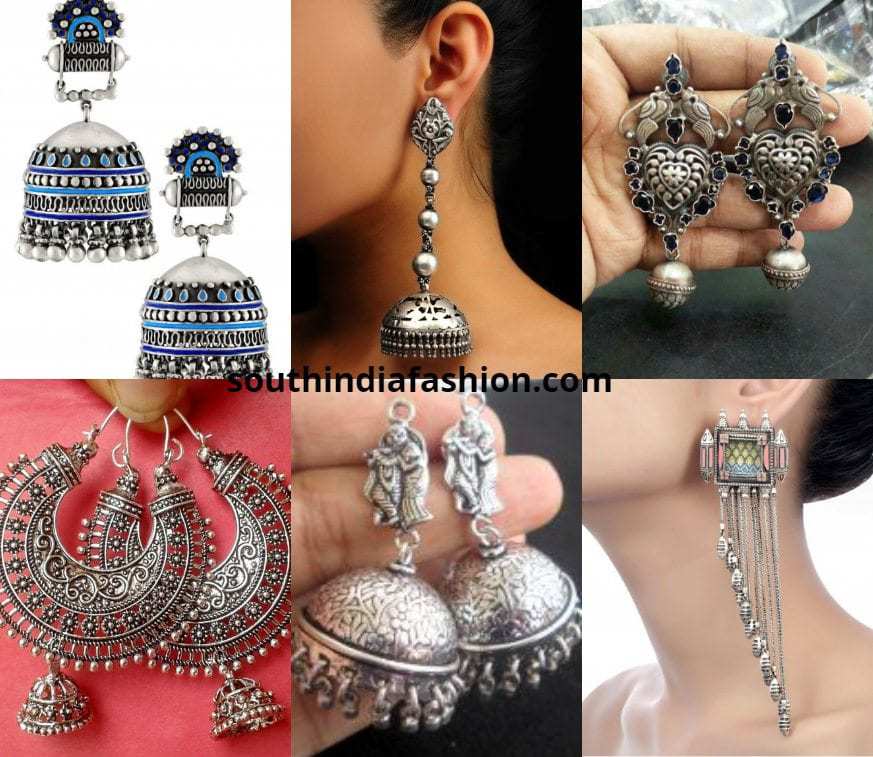 7. Chaand Balis
Earrings named after the moon. How can this not be pretty? Another life saver, getting you glammed up in an instant invest in a few pairs. You will not go wrong. (BUY HERE)
8. Earrings With Ear Chains
Remember Anushka Shetty in Bahubali with those gorgeous ear chains attached to her jhumkas? That is such a must have. Get the earrings attached with these awesome ear chains and wear it as a set for weddings. Yes! They are perfectly bridal. (BUY HERE)
9. Painting In Earrings
Ok. This is crazy, yet so beautiful Miniature paintings of the Mughal era or a lovely Raas Leela scene painted on to a pair of earrings. It is stunning to look at and a must have this season.
10. Earrings With Beads
Small pearls, colored beads hanging to end in pretty jhumkas, Paasa earrings with small beads are so in vogue now. Preferred colors of the beads include green, maroon, white and gold. Pick up all four!! (BUY HERE)
These 10 must have earrings should surely be there in your earrings case. You can rock all your ethnic clothes with these gorgeous baubles!!