Diwali is synonymous with sweets, lights, crackers and of course new clothes. So when these new clothes have to be interesting and bright pattu sarees, what better can you ask for? It is a tradition in some parts of the country to actually buy silk sarees for the women of the house as it is considered auspicious. So here are some best pattu saree color combinations for all those wanting to pick one up for Diwali.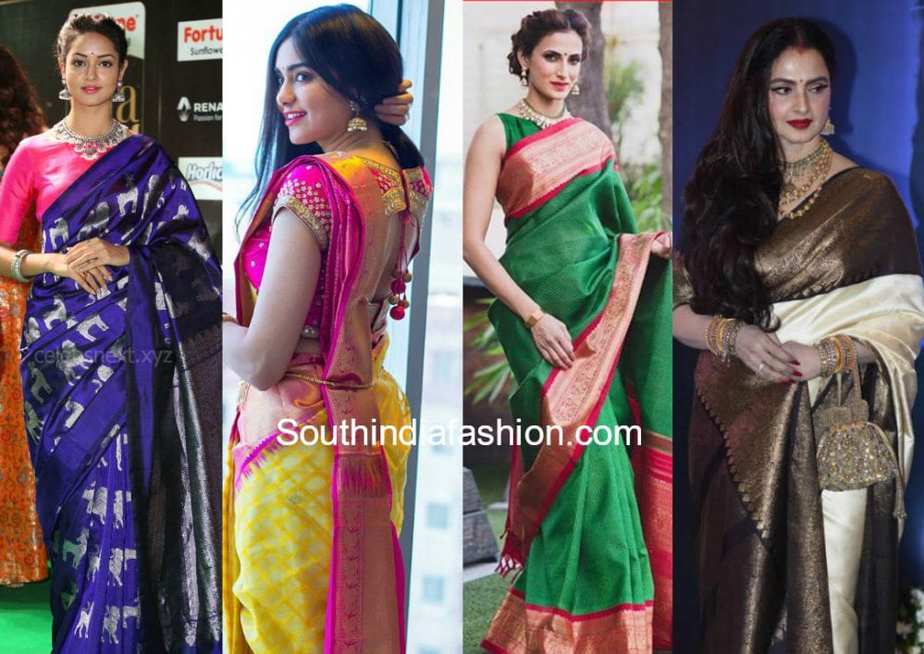 Yellow and Pink 
An eternal favorite that can be worn, preserved and passed on, a yellow and pink combination pattu saree is a must have.  A good yellow with a hot pink or a light bright pink is in vogue.
Blue and Orange
Two colors which literally resonates the spirit of Diwali, the blue and orange pattu saree looks vibrant, gorgeous and rich at the same time. You will not regret buying it.
Chilly Red and Green
Red is a given in pattu saree. But a chilly red which is a hue having a green border is a beautiful, traditional pattu saree combo. You could go for the one that has those microscopic gold lines running across the saree too.
Blue and Pink
A pattu saree combination that everyone are comfortable with, and is surely an after wear for a wedding that you attend in future. Not just the royal blue with hot pink, but the sky blue with the hot pink is an equal eye pleaser too.
Green and Red
Now how about a nice green pattu saree with a crimson red border? I'm sure the very thought appeals to you. This is also a combination that surely can be a winner generations through.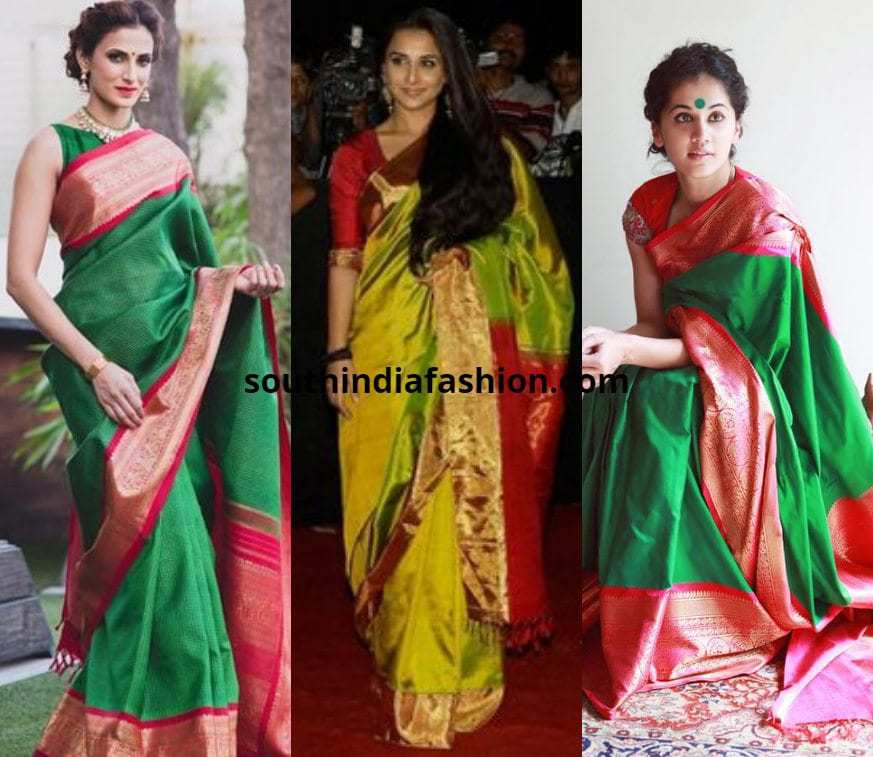 Purple and Pink
A vibrant combination of two vibrant colors, purple and pink works well for all skin tones.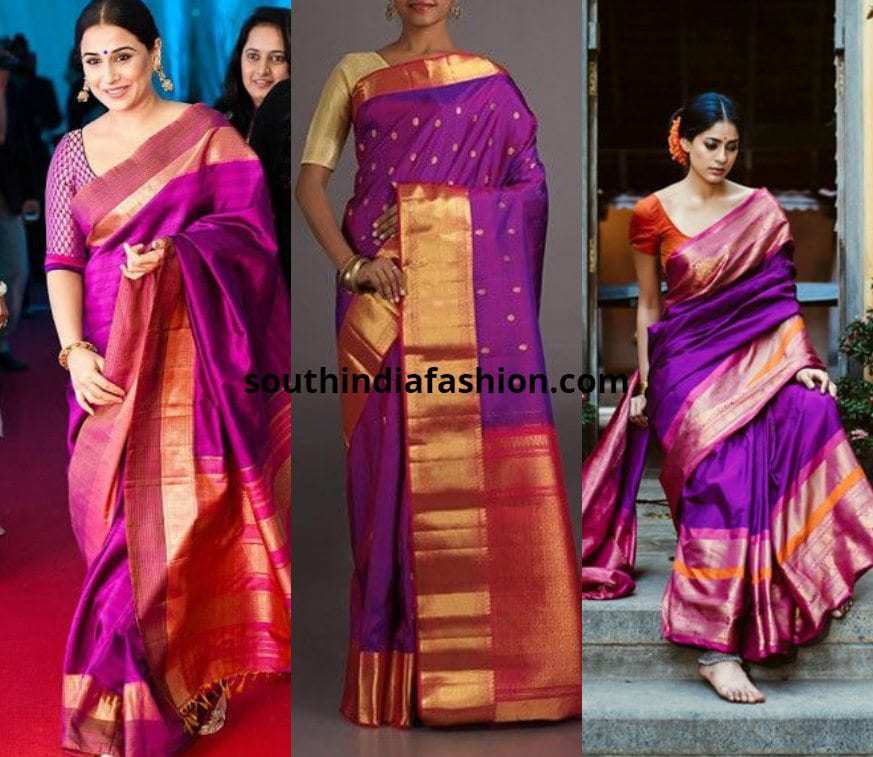 Now for some contemporary tones and combinations for pattu sarees.
White and Black
For all you lovelies who do not have issues of wearing either black or white for functions then this ever favorite combo of white and black is what you should be picking.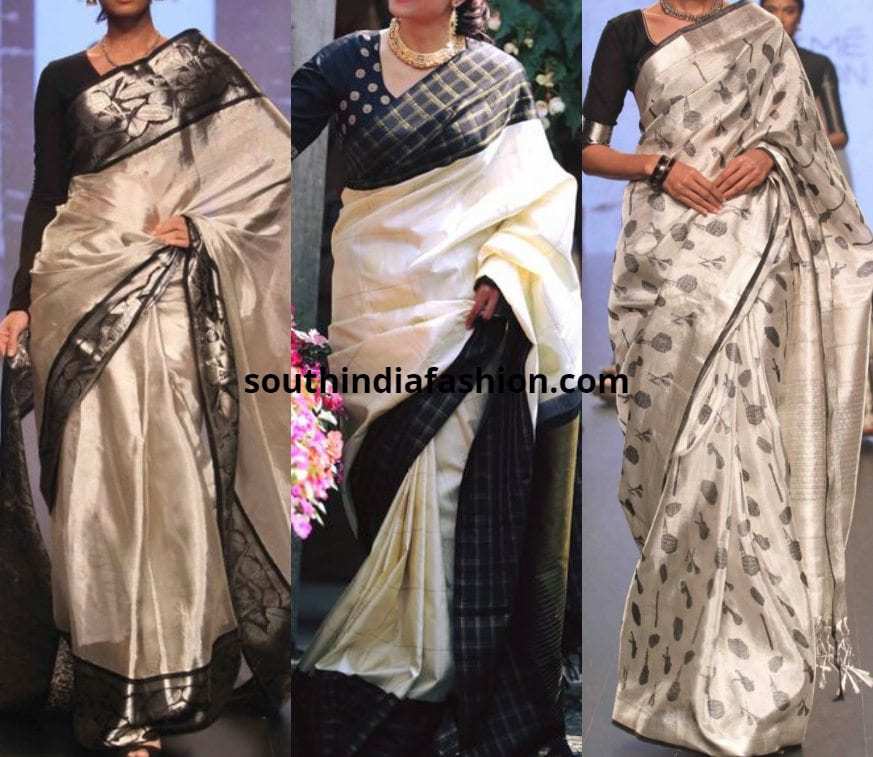 White and Black With Pink
How about a white and black checkered pattu saree with a nice hot pink border to break the monotony? This is yet another funky combination loved by the youngsters.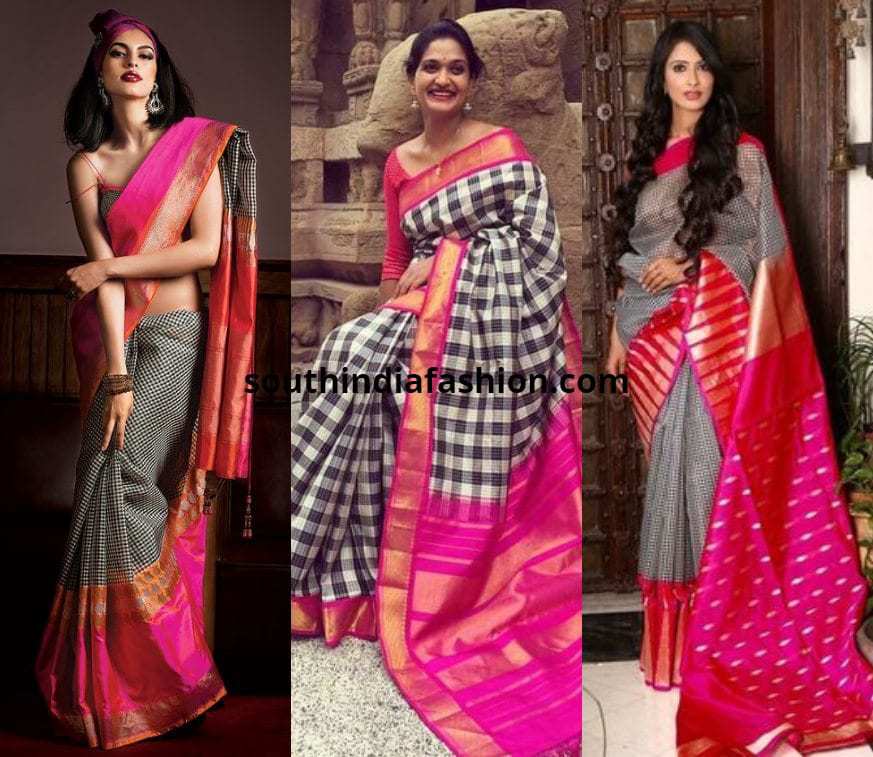 Blue and silver zari
Of late a deep blue pattu saree filled with animal or bird motifs is doing the rounds. This does not have a heavy border- either self or contrast. But this particular saree has become a hit. This makes it a must have for this festive season. Notice how the saree has been made so interesting by pairing it with different kinds of blouses.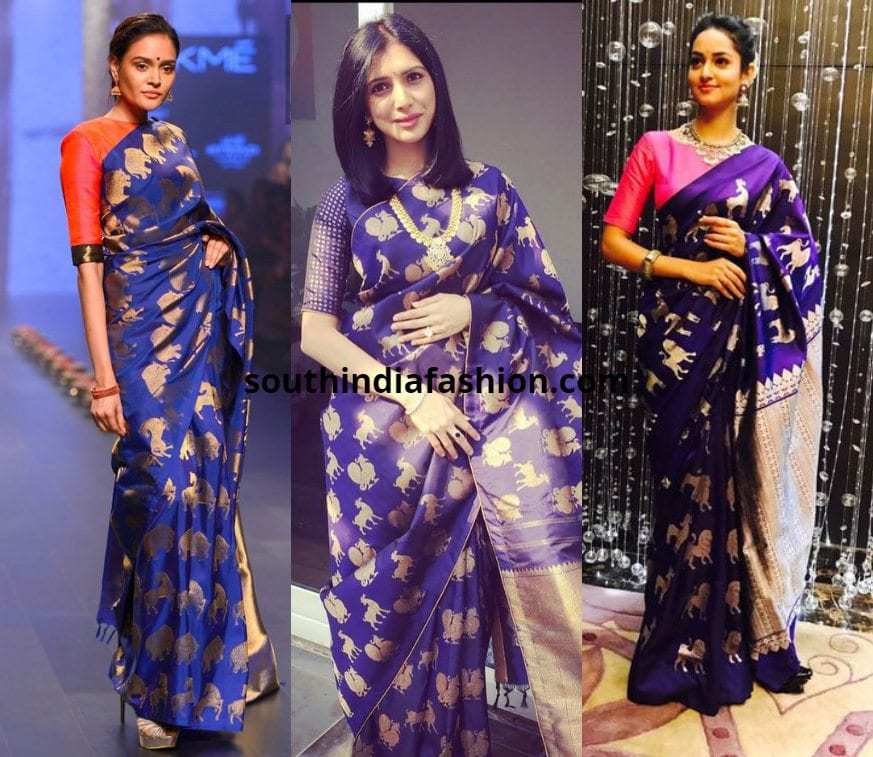 Hope these 9 interesting pattu saree color combination gives you major saree buying goals this Diwali!!