Shilpa Reddy's newest collection presents Indian artwork with contemporary designs for the modern Indian women. If you are looking for a fresh take on Indian wear these designs are sure to leave you impressed. Designer Shilpa Reddy has beautifully recreated magic with the Narayanpet handloom silk fabric. Take a look at the unconventional fusion designs and read all about why we are loving it.

Like the fabric, even the color palette of this fusion collection includes Indian jewel tones. From vibrant reds, shades of blues, greens and deep violet play a major role in this collection. Another key element of this contemporary wear are the drapes. Balloon saree blouse sleeves, peplum kurtas, cross over dupattas, bold off shoulder and asymmetrical cuts take over the style.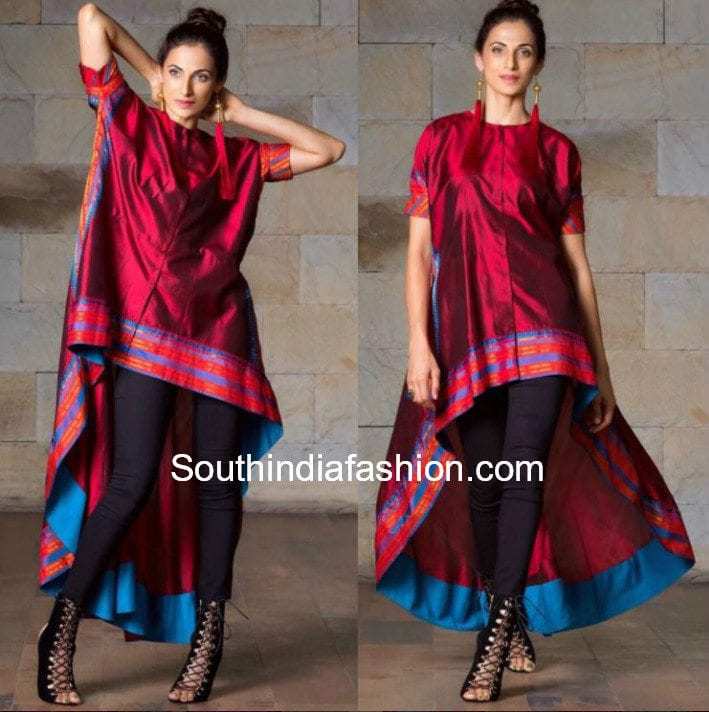 The designer has done complete justice to the fusion wear trend by adding a fun twist to Indian handloom fabrics in bold and bright colors. Apart from interesting drapes and styles, it is also the accessorizing that has played a vital role. Colorful tassel earrings and bold high heels has accentuated the contemporary concept.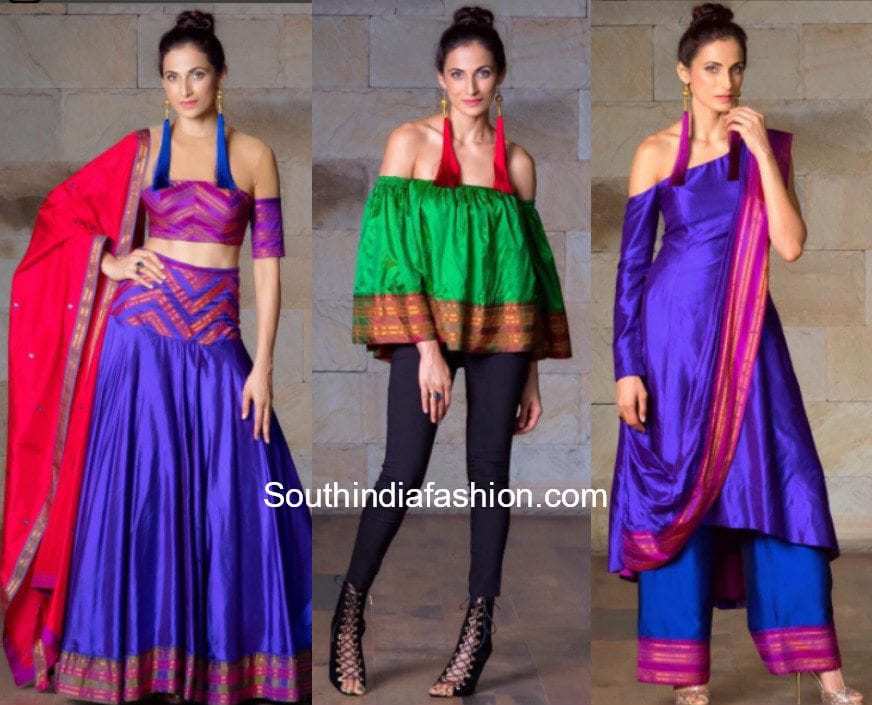 We love the collection all the more not only because the roots are set in Indian concepts but also because the designer has made the most of it making it suitable to today's modern woman. Contemporary clothing has never been more fun and innovative but Shilpa Reddy's new fusion wear collection is for the win.
To place your orders email the designer at [email protected]