When we think lehengas there are so many things that comes to our mind. Would it be heavy? Would it have an extensive flair? Would it be the mermaid style? Now that it is wedding and festive season lehengas are always the go to ensemble. Here are some fab bridal lehenga designers from Hyderabad where you can pick up your vibrant lehengas this season.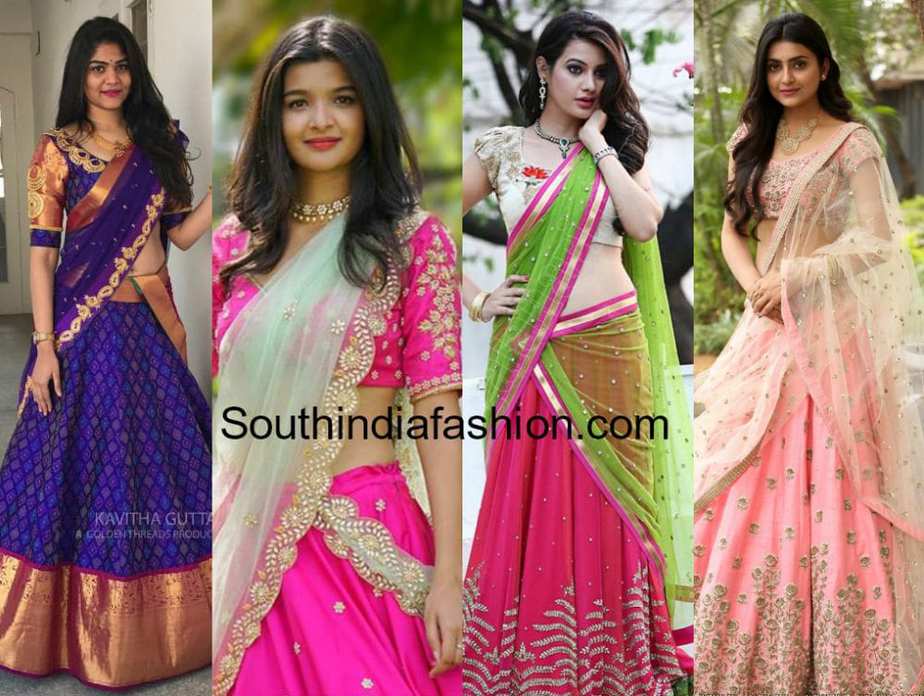 1. Anushree Reddy
Dubbed as the floral queen Anushree Reddy never disappoints. Her lehengas are glorious, vibrant and girly with the correct amount of bling. The best part about her lehengas are that you choose from her vast collection that covers right from simple occasions to grand wedding attire.
2. Mrunalini Rao
A designer whose work can be characterized by a simple and sophisticated style Mrunalini Rao lehengas are for the girls of today. If you are a bride to be, her lehengas work beautifully for those opulent mehendi ceremonies and fun pre wedding festivities and equally well for weddings. If you are part of the wedding squad, make sure to pick one up. Your wardrobe would be gaining a beautiful piece.
3. Ashwini Reddy
Another designer whose designs work for the modern girl, Ashwini mixes tradition and trendy in a great way. An interesting choice for all kinds of pre wedding fun and all festivals this season, this is a perfect pick for all you young girls.
4. Bhargavi Kunam
How can someone's design radiate so much elegance? Bhargavi Kunam lehengas lean more to traditional colors and prints and is perfect for those who love the traditional designs. It has the old world charm that is always a winner.
5. Kavitha Gutta
Kavitha Gutta of Golden Threads is amazing. How she incorporates those heavy traditional borders and makes them appealing for the audience of today is fascinating. Her lehengas and half sarees are so opulent that you need to have one to make you feel all princessy.
These designers work magic with their designs and their vibrant lehengas will sure be a jewel in your wardrobe once you decide to pick them.