Do you love traditional clothing ? So do we. Of course, we are all in for dungarees, off shoulder dresses and crop tops, but we also love kurtis, embellished dupattas, Floor length anarkalis and of course, the six inches of sheer elegance, sarees! So if you can relate to whatever we just said, here are a few tips to make you look amazing in traditional clothing.
1. Size
The biggest mistake we all do. Getting wrong sized clothing and then complaining we didn't look good in it. Ill fitted clothes won't make you look good ladies,  be it western or traditional clothing. So always choose the clothes that fit you properly. Don't get over sized clothes to hide your extra pounds. You Know that will never work. You'll look even more bulky instead!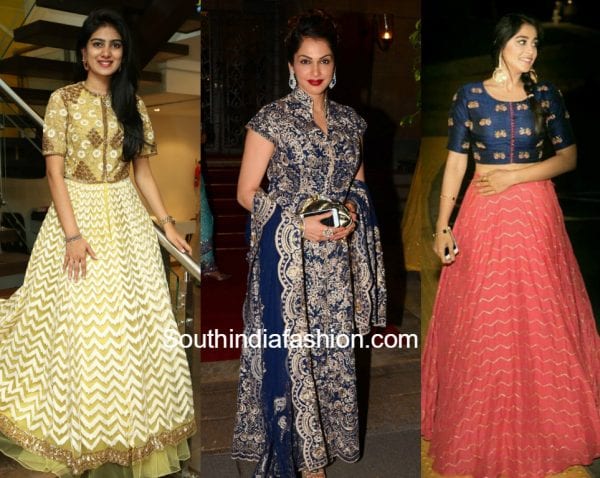 2. Accessories
You know sometimes we go way too overboard when it comes to accessorizing our clothes. Especially when it comes to traditional clothing! So make sure you use limited accessories and not look like a walking jewelry store. If you're using a heavy neck piece, go easy with earrings or if you wanna go with something like a chandbali or chandelier earrings, go easy with the rest of accessories.
3. Don't be all Matchy-matchy with Traditional clothing
A blue floor length anarkali with a blue dupatta and blue jewelry ? Nope ladies, nope! Don't be all matchy-matchy when it comes to traditional clothing. You will only end up looking plain, or loud, if you wear something neon-ish. Therefore, always mix and match, at least with the jewelry.
4. Fine silks and crepes over heavy silks
Always choose fine silks or crepes over heavy silk material unless you are absolutely sure that you can carry the heavy silks off. Because heavy silks often make you look old and bulky. If you're a petite cinnamon roll, we suggest you stay away from the heavy silks. Go for something lighter, with small prints on it so you don't look like you're drowning in the fabric!
5. Monochrome FTW
The latest trend in both western and traditional clothing these days is the monochrome outfits. They are a blessing, really. They accenture the curves at the right places and do their best job to hide at unwanted or not-so-okay places. Monochromes also add edge to your outfits. Match them with metallic jewelry and you're all ready to slay!