A Red Kanjeevaram bridal saree is as timeless as it can get. For every Indian girl who has dreams of getting married for sure they would have envisioned them in red wedding wear. As for the south Indians a red Kanjeevaram saree is a must have, as it is a mixture of that beautiful vision and tradition and much more.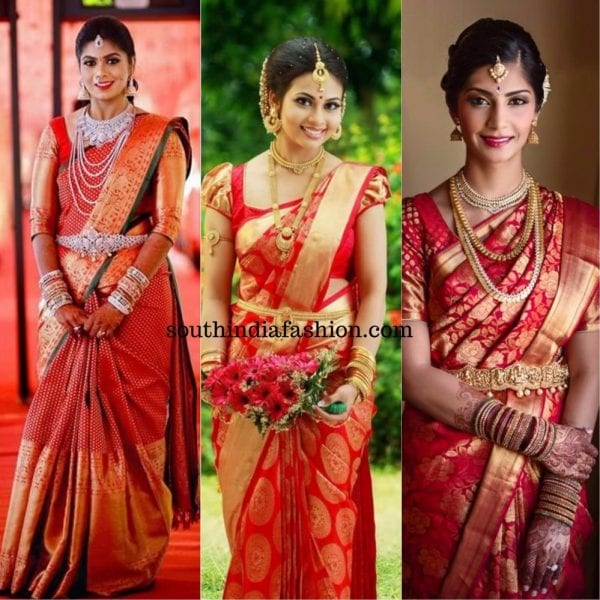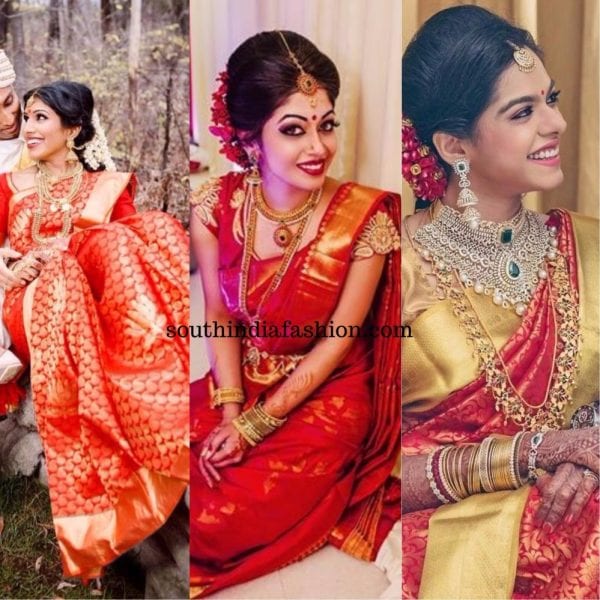 So, why should you actually go for a red bridal saree when there are so many options in the market? Especially now when there is a theme to be followed, there is coordination between the bridesmaids and the bride and a lot more. Even though there are so many who want to experiment with their wedding saree, a red Kanjeevaram bridal saree is always there at the back of their minds. The best thing about red is that it suits Indian skin tones beautifully and it brings out the best features.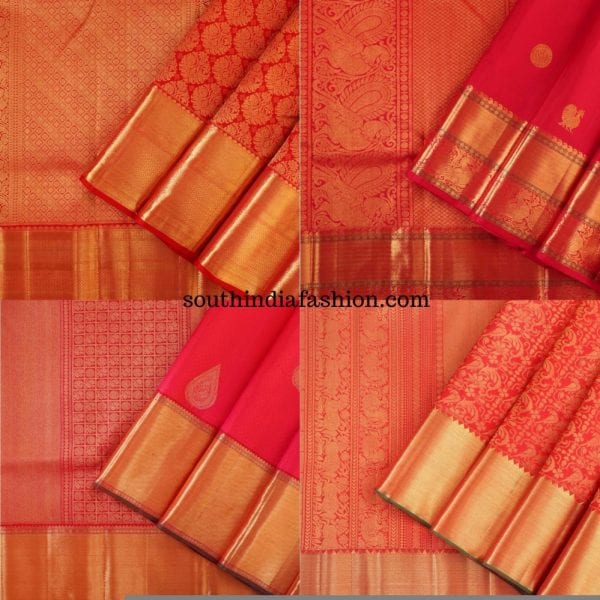 Even if you are not a fan of a deep red, there are so many red options to choose from like tomato red, crimson etc. Also the fact that colors of the season, are obviously there only for a particular time period. A Red Kanjeevaram bridal saree, since it is timeless there is no way your pictures are going to look timed out and all that. You will be the trendy bride always. You need not be of a specific height or body structure to wear red. If you feel it is too much red, feel free to wear a contrast blouse in shades of green, blue depending on the theme. You will rock it!!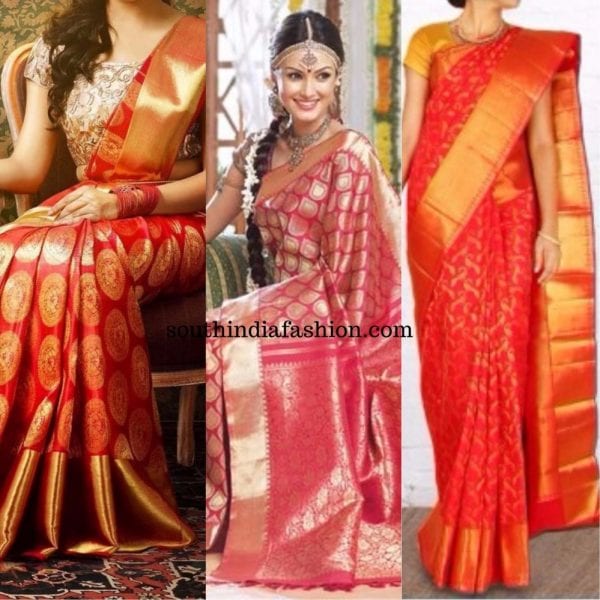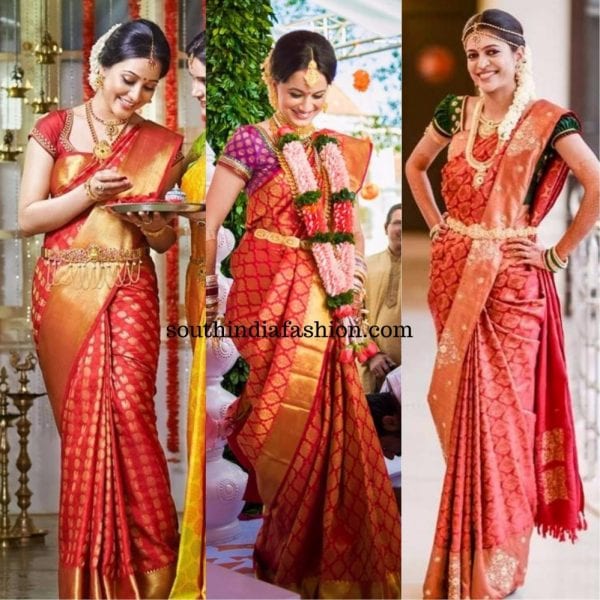 A Red Kanjeevaram bridal saree can be teamed with all kinds of jewelry to give a complete look. Yellow gold, antique and diamonds look fabulous. We are a little partial to the all diamonds look that is quite trending now and also the antique jewelry that adds so much essence to your bridal avatar.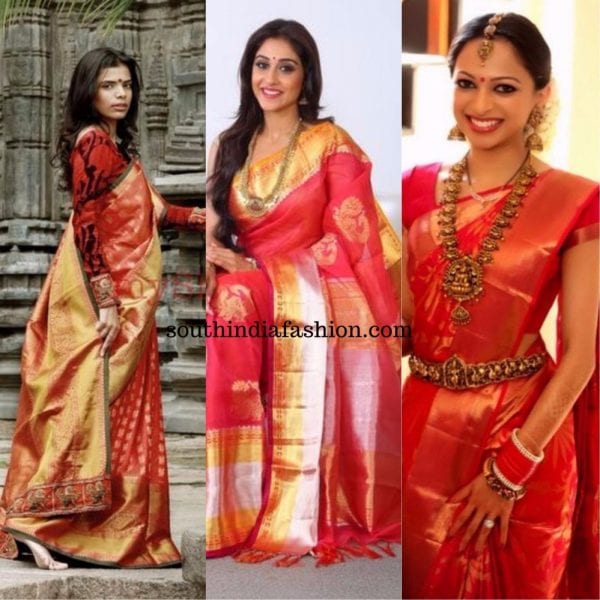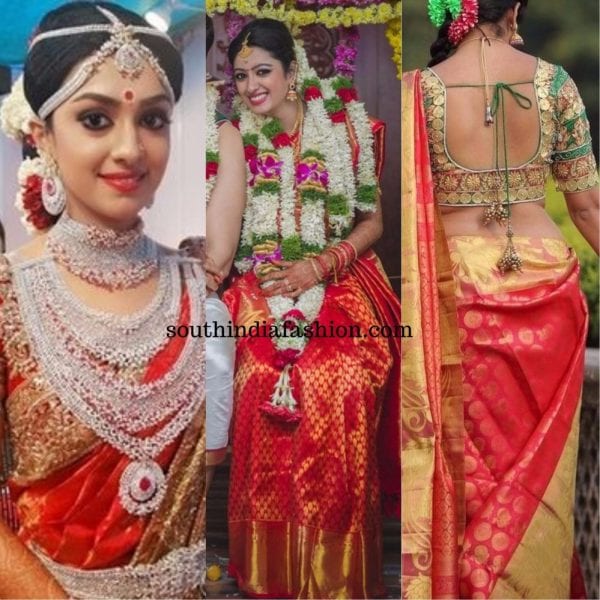 So all you lovely brides to be, if you are confused about your bridal saree color, do not think too much. There is a famous saying. When confused wear red. The same applies here. We are sure you will rock it in your Red Kanjeevaram bridal saree.