Hourglass body is what everyone is behind of. Because it looks like it is perfection and you just can wear whatever you want. However, not everyone has the perfect hourglass body, so here is a guide on how to fake the look! You can thank us later, Ladies!
1. Apple Shape
Apple shaped people have a bigger bust and shoulder area compared to their hips. Celebrities like Sonakshi Sinha, Huma Qureshi and Parineeti fall in the same category. Don't you worry, we have some handy tips for you to fake the hourglass body. When choosing the tops and shirts, go for the V necked ones, which will not only minimize your top area but will also make you look taller than you actually are. Always take darker colors when you are choosing the tops. Don't go for too many prints or details because that will bring attention to your upper body. You can happily experiment with whatever prints and colors you want with the bottom wear!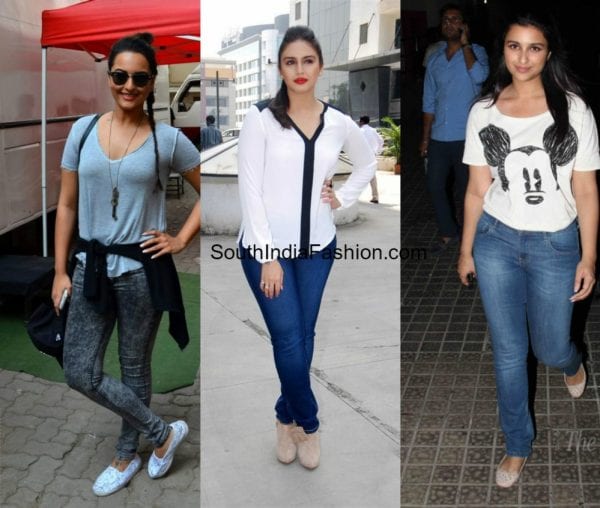 2. For A ruler shaped body
A ruler shaped body is where your hips, waist and bust are of the same measurements. It is easy to fake an hourglass shape for such body types, as the hips and bust are already in proportion. All you have to do is define your waist, and to do that, you can wear any dresses that are cinched at waist, or you can use pretty accessories like belts and waistbands, they will make help you get the hourglass body look.
3. For a Pear shaped body
A pear shaped body is where you are hip heavy, like Malaika Arora Khan. For a pear shaped body, the key is again to make an illusion for the hips to look smaller. You can wear a lot of A line skirts and palazzos or flared pants and bottom wear and a printed or a lighter colored top wear would do the trick.