Sarees have always been at the top of the ethnic fashion game and each time the simple 6 yards of fabric has been given so many twists and turns in terms of draping style or the entire saree itself like the lehenga saree, pre draped saree etc. Now the latest and perhaps one of the funkiest to join the fancy saree club is the fringed saree.
A fringed saree has taken center stage of late and it has become a sort of a norm to have one in your wardrobe. A perfect ensemble for those fun parties and glam receptions fringed saree will surely make heads turn back. The fringed saree is inspired by the 20's era where all the outfits used to have that metallic fringe. Not just the clothes. Even bags and accessories used to have fringes of any form.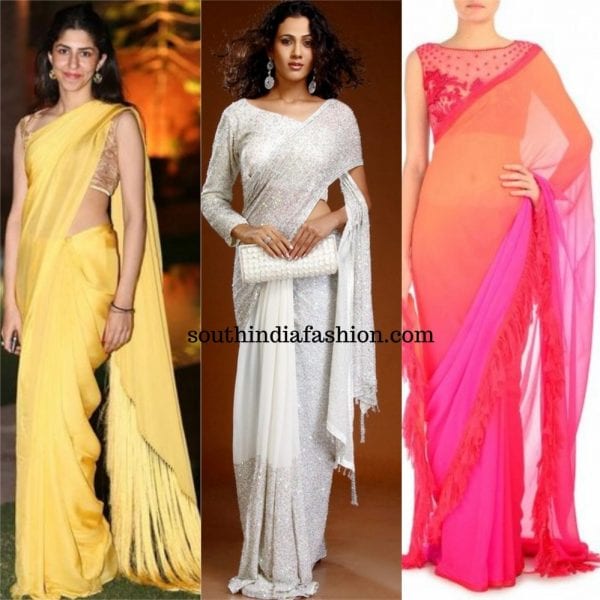 The fringed saree of the present century is made of all kinds of fabric that is light and has that charm that would make those fancy fringes look like it is a part of the dress rather than forced to be so. These fringes are not just cloth made which cover the entire saree. They can be metallic fringes that are attached to the pallu of the saree creating a rather unique look. Metallic fringes sometimes also create unique borders to the sarees.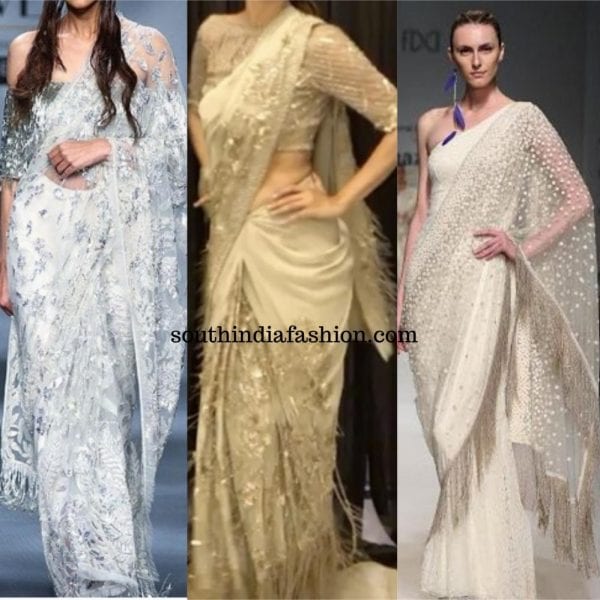 What we have seen and would love to tell you all is that try picking up these fringe sarees in lighter colors mixed with sequins that give you that glam edge. With respect to blouses you can go all out in an off shoulder blouse or a fancy crop top or stick to basics and yet pull off the fringed saree. If you are really in a mood to experiment you can go for extensive fringe sarees that have layers of fringe over your saree.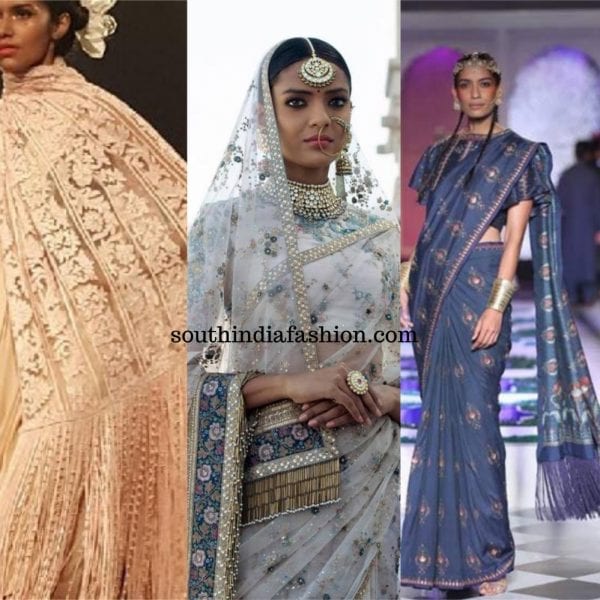 Take care not to overdo your accessories. Your fringed saree is too fancy that you should let it get the attention it deserves!!