With the heat in its full force all we want to do is drink something cold, pull up our hair and sit in front of the AC. But this cannot work out when we have to be at so many places!! Last you want to do is to leave your hair open to all the events you have to attend. So here are some summer hairstyles that are trendy, easy to sort and of course does not make you feel the heat.
1. Messy Top knot bun
A messy top knot is what we do when the weather goes from normal to hot. Pile up all the hair and make an updo. Do that in a little artistic way and you have a fancy summer hairstyle! This works very well with western casuals and is bliss to carry it.
2. Waterfall braid with ponytail
We all know that waterfall braids are totally trending now. So how can we convert this into a summer hairstyle? Simple. Do the waterfall braid and pull up the remaining hair into a neat ponytail. Stunning and you can try this hairstyle for both day and night events.
3. Braided side ponytail
A braided side ponytail is perhaps one of the easiest summer hairstyles to do. It gets done in no time and it sure does fetch you so many compliments. Another advantage of this hairstyle is that, this suits both ethnic and western casuals.  Twist this a little by doing a French braid and pulling your hair into a ponytail.
4. Ponytail with cornrows
Cornrows have always been cool. This summer try cornrows and add it all to a ponytail to keep away the summer heat. If you feel doing regular cornrows is old school, you can always try the twisted cornrows and end it up with a ponytail.
5. Side fishtail braids
Fishtail braids have been around for ages. This is one the "go to" hairstyles for summer, and why not its so easy and pretty!! You can even jazz it up with some hair accessories for those fancy events. The side fishtail braid goes perfect with Indian and western outfits. Here is how you can do it very easily.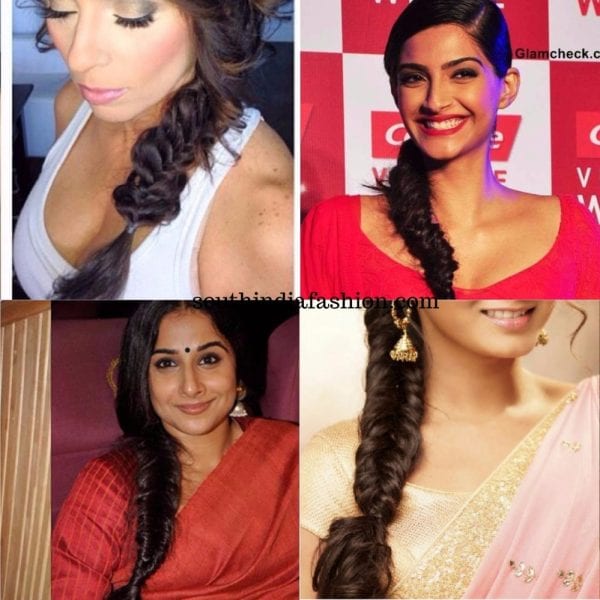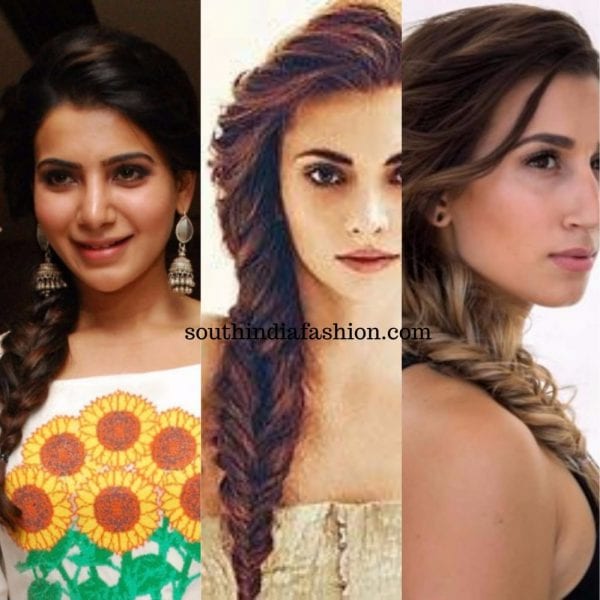 Always remember not to use too much heat on your hair when the weather is already awful. Protect your mane from the heat. Hope you liked these interesting yet very easy summer hairstyles that would make you any event ready without having to bear the heat.