For each bride her wedding is a second fairy tale episode of her love story. For this fairy tale wedding one of the highlights is your wedding dress. Be it a Kanjeevaram saree or a lehenga or a beautiful gown it is a treasure that has to be safe kept after the big day too.  If you are one such bride to be who wants her wedding attire to be as unique as your love story then you should check this out.
1. Love Story Creations by Koecsh
Do you remember last month when southern beauty Samantha got engaged to Chaitanya Akkineni, everyone held their breath to see what she was wearing. It was worth it too. Her saree was totally one of a kind and what better it had their love story told in the border. Did that not make you go Awww? This awesome love story saree was created by Koecsh exclusively for her that said all the stories of how they met, the first shoot and much more.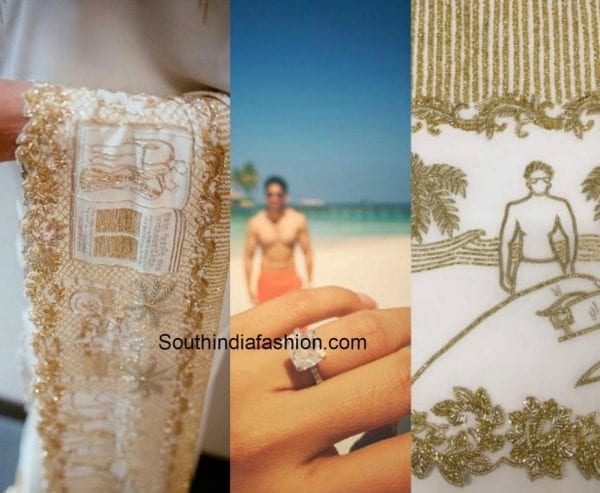 Now, let us check out this lehenga. Its simple straight colors makes us think "nice". Look carefully to see so many beautiful details in it. Kresha Bajaj's love story is etched all over the lehenga right from where she proposed to, their wedding planning scene, what made them connect and much more. If you are thinking in your mind that you have to google her, well let us tell you. She is the designer who designed Samantha's engagement saree and she is the brain behind the label Koecsh.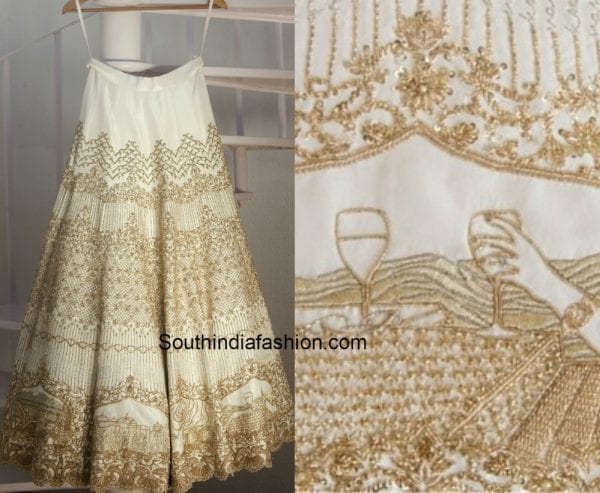 Some other unique lehengas include the love story lehenga with the New York skyline border, a lehenga that had snippets from the couple's relationship in London and much more. Each of these beautiful lehengas are a master piece and what more do you need than such a special dress for your big day?
2. Other Unique Lehenga Options
If you are not the person who is into wearing your love story and yet want to have a unique lehenga or saree, then why can't you try one of these lehenga styles? If you have a vintage theme then you could always showcase that in your lehenga with these beautiful chariot motifs, elephant motifs. You can also try the barat motifs in your lehenga and add your names to give it that special touch.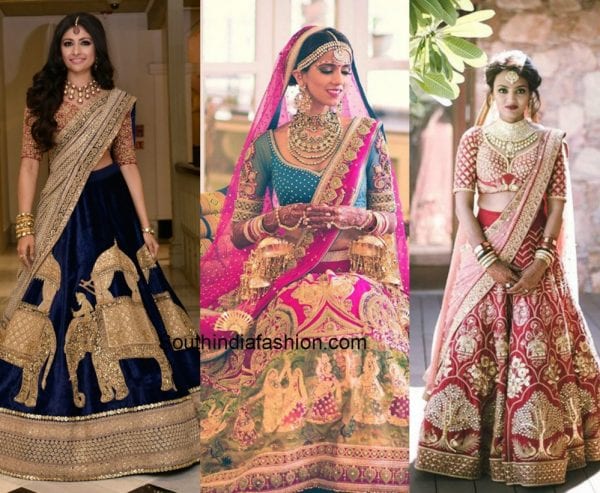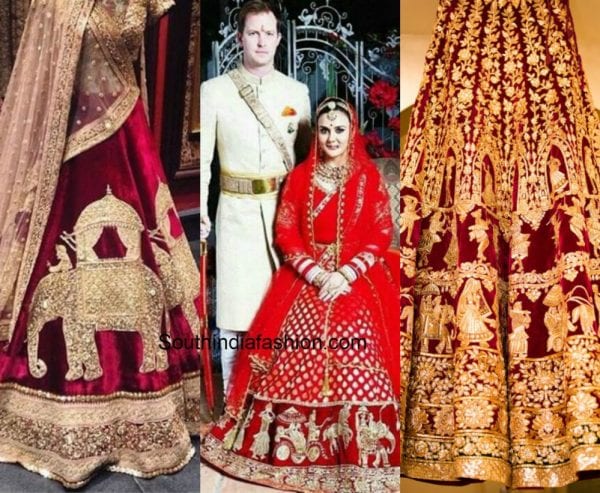 Here you go all you beautiful brides to be. Time to convert your love story to your wedding attire.
Love story lehenga image credits: Koecsh