The best thing that every woman loves about a saree is its versatility. You can wear a saree in "N" number of styles and create a different look for yourself every time. How beautiful it looks when you see such beautiful drapes created out from a 6 yard fabric. If you are a saree lover then you seriously need to learn some easy saree pallu drapes. Let's break the monotony of saree pallu and let you know 7 gorgeous saree pallu drapes style that you can try and look chic everyday.
Pleated Pallu but keep it loose at the waist
Most of the women think that pleated pallu is equal to a boring style but they are quite wrong here. All that they need to learn is some style. Check out how the gorgeous Kareena Kapoor have managed to get an ultra stylish look with a pleated pallu. You need to leave the pallu a little loose from the waist and see the magic.
Pleated Pallu Draped Around Neck
You can create a unique style statement by draping the saree pallu around your neck. This is one of the smartest way to tie your saree pallu in winter and save yourself from the chilling wind.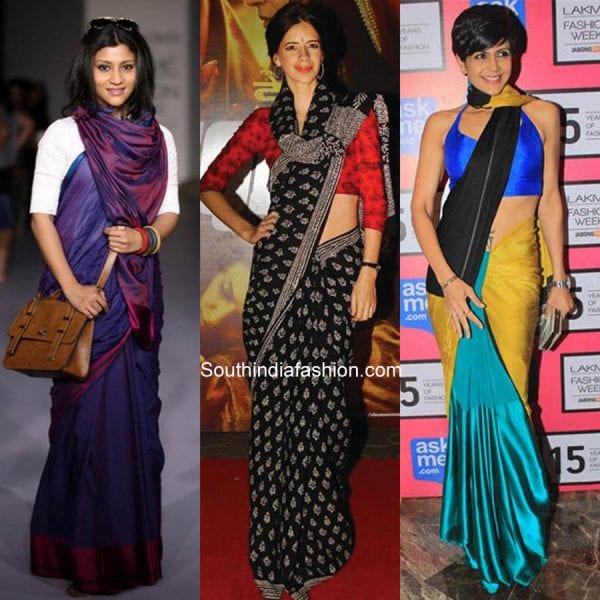 Thin Pallu
If you are wearing a fully embroidered or embellished blouse and you really want everyone to watch it then you can opt for a thin pallu saree drape.
Bengali Saree Drape
If you want a complete traditional look in a saree then Bengali saree drape is the best option for you. For tying a Bengali style saree the pallu is first thrown from the left shoulder towards back and then it is brought to front from the right shoulder. For Bengali saree drape, cotton, handloom and silk saree are the best choices.
Gujarati Style Saree Drape
Thanks to all the Indian daily soaps that the gujrati style saree draping has become quite famous among the masses. In this style the saree pallu is bought forward from the back and is tucked on the left waist. Saree having heavy pallu looks good in gujrati saree drape as the entire pallu is showcased in the front.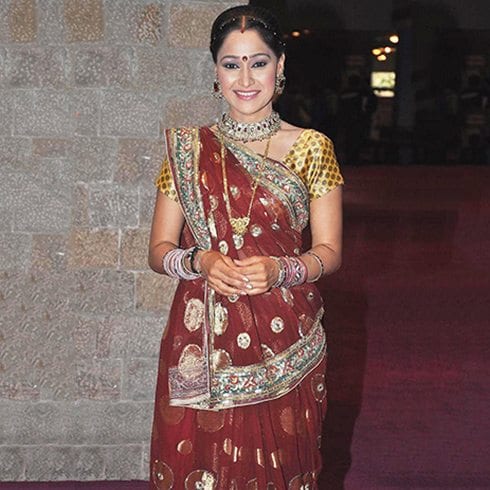 Mumtaz Style Saree Drape
This saree style is famous by the name of 1980's top bollywood actress Mumtaz who used to drape saree in this style. Today also, the Mumtaz saree drape is the first choice when it come to a Retro theme outfit for woman. In this saree drape the saree is draped two or three times around your body and then finally the pallu is rested on the left shoulder.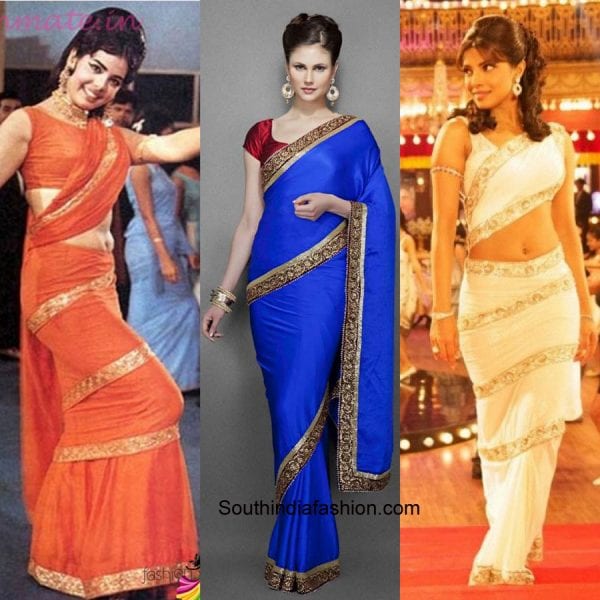 Pant Style Saree Drape
This one is the indo western style saree drape and for this we don't need the very essence of the saree, i.e. petticoat. You can either wear the fitted pants or leggings as bottom. Here are some celebs wearing the pant style saree, you can have a look for your reference.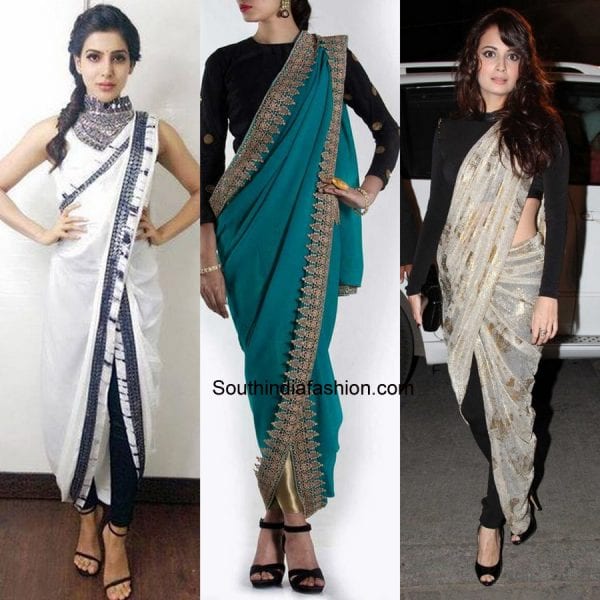 Try out these amazing 7 saree pallu drapes and let us know which one did you prefer the most.