When we go to buy a Kanjeevaram saree the standard colors that we think of are red, maroon, green and pink. Sometimes we opt for shades like black, violet or gold. What about the beautiful blue? We see blue all around us and there are various shades of blue which are pleasant and pleasing.  So why not a blue Kanjeevaram saree? Let us check out some epic combinations for blue Kanjeevaram sarees.
1. Blue and Red
Two royal colors work beautifully in tandem in a Kanjeevaram saree. Most of the shades of blue work well here with the deep red. We are partial to a rather deep blue or a royal blue with a striking red heavy border.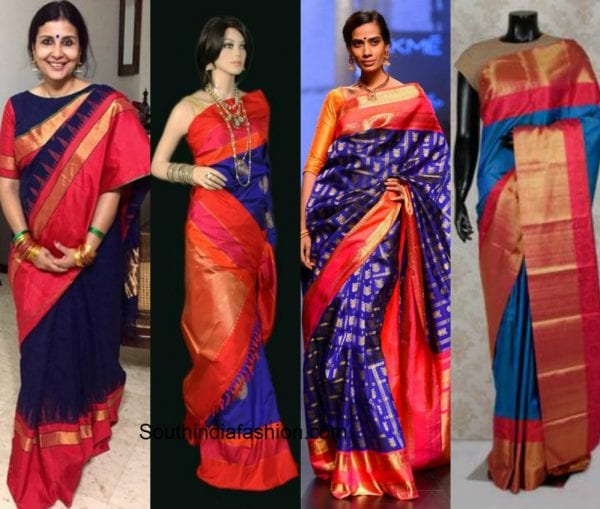 2. Blue and Maroon
When you talk about the blue and maroon combo the shade of blue that comes to mind is MS blue. The color named after the iconic singer is magical with a heavy maroon border. Team it with a heavy work maroon blouse or a short puff sleeve maroon blouse. Try hard not to deviate from the beauty of the saree.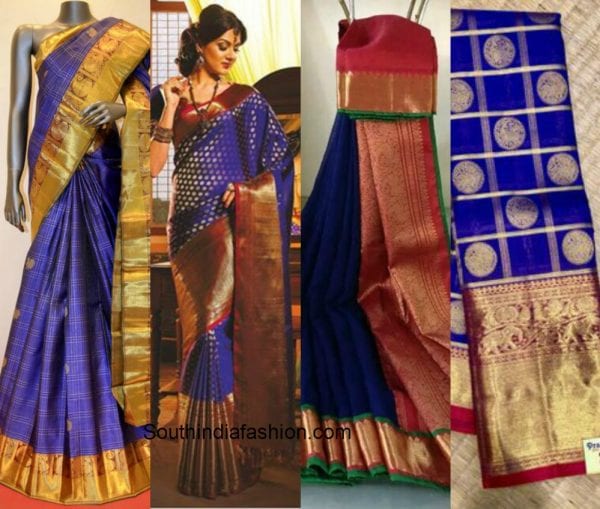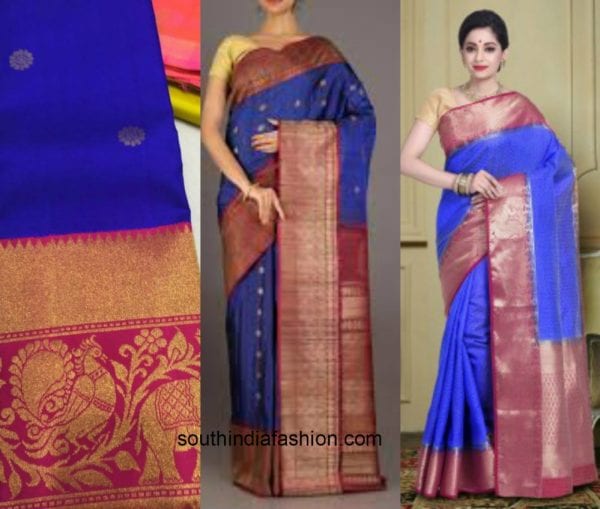 3. Blue and Pink
A favorite choice, a lovely combo the blue and pink is perfect. Both colors have equally pleasing hues and the trending royal blue with hot pink is fabulous. Team that with an off white blouse with zardosi blouse and you will rock like our tinsel town beauty Trisha.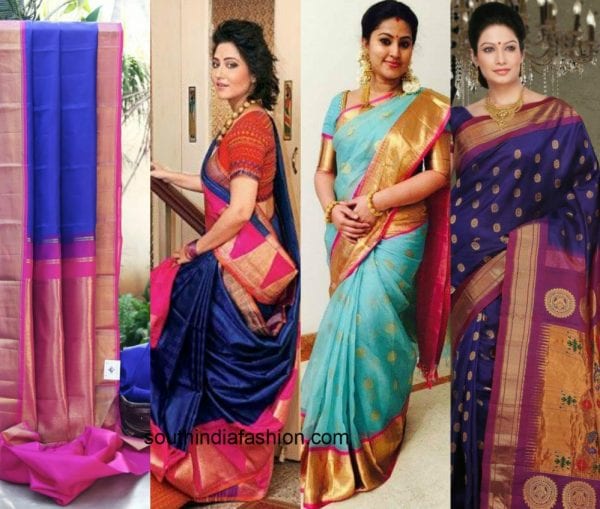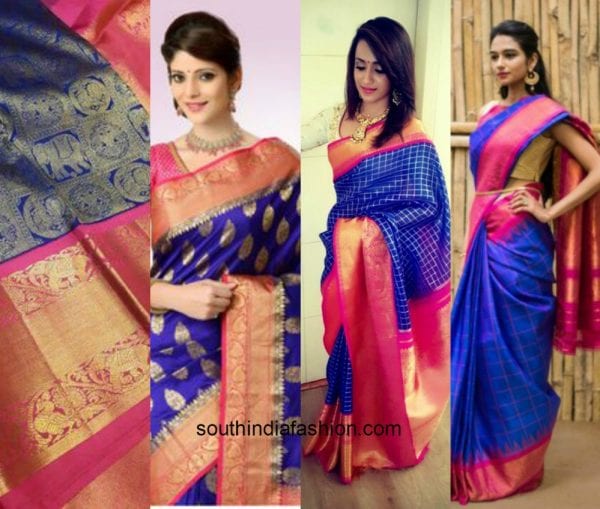 4. Blue and Orange
The sky and the sun. Best way to describe this combo. Fiery, natural and bold are the adjectives that would be a part of this combo. A striking balance and apt bridal wear as well for a lot of your pre wedding festivities.
5. Blue and Gold
Blue with a heavy zari border is also a risk free but arresting combo nonetheless. Try various shades of blue and pick up borders that has an under thread of a different shade like blue, maroon, red etc to enhance the saree even more. Blouse options include blue, a deep red or maroon or a safe gold.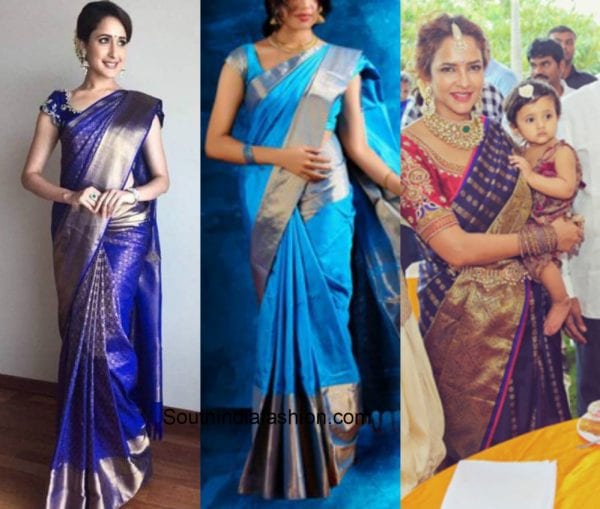 Do these epic blue Kanjeevaram sarees combos tempt you to pick one? Go right ahead.