When we talk about designers from South India and designers from Chennai one of the first names that pops into our mind is of Sidney Sladen. Sidney Sladen is one of those designers who just like his name "Slays" it by striking a great balance between traditional and modern looks and fabrics . This appeals the girls of today who are exactly like his designs. Modern but yet love the traditional stuff!
The cuts and silhouettes that Sidney uses make his designs to die for. Be a simple crop top and skirt or an elaborate bridal concoction you can be rest assured that the design would be unique and pleases the person who is sporting it.
Our favorites include the numerous Indo western outfits that have been worn by beautiful brides or our tinsel town beauties have sashayed in them scorching the ramp.
If you are a bride to be or a part of the bridal entourage the entire gang has to check out the Sidney collection so that you can pick up your outfits starting from a pastel crop top skirt for the mehendi to a heavy lehenga for your sangeet and to an interesting Indo western for the reception. Traditional outfits with a slight twist are exciting for the young crowd and he makes sure that his collection has it.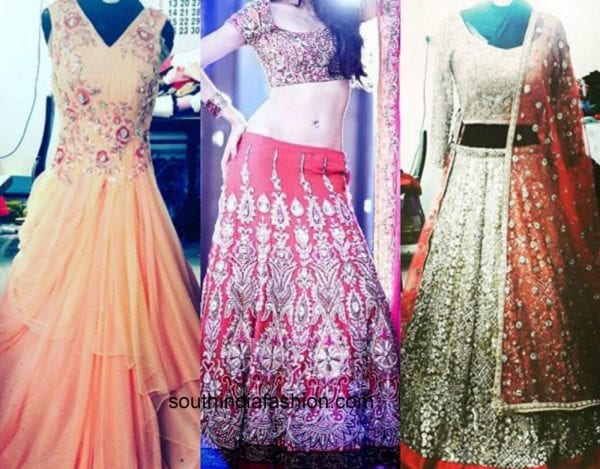 His western outfits also have a large fan following and rock most of the red carpet events. His main emphasis is on style with practicality which makes his designs a huge success.
By being in the fashion scene for more than a decade now Sidney is also a favored designer in Kollywood and his outfits reach a different level when showcased by his besties in the movie world.
This is why we are telling all the young ladies of today. Make sure to allocate some space in your wardrobe for that fab Sidney Sladen outfit be it parties or weddings his range of outfits capture them all!!