Once you start wedding shopping there are plenty of things that you need to focus and decide on within a very short span of time.  In south Indian weddings there are a lot of ceremonies and each ceremony requires the bride to be dressed up and this obviously means the bride needs different kinds of jewelry for all the ceremonies too. Here is a quick guide on some timeless South Indian Bridal Jewelry options that would help you to pick your looks for all the ceremonies.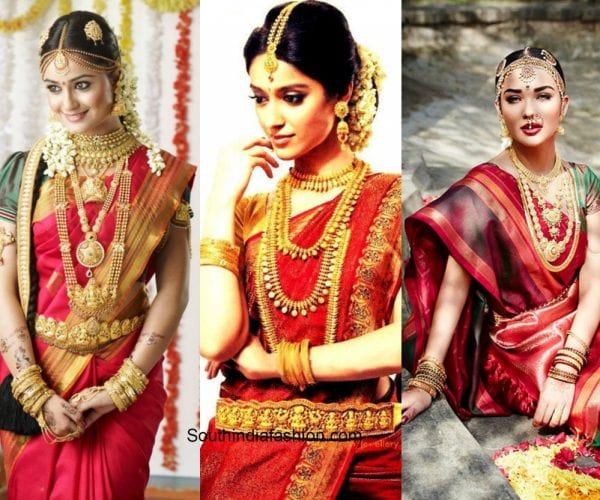 Maang Tikka
A maang tikka is worn vertically at the start of your hair line and its pendant touches your forehead. There a lot of maang tikka options but the ones preferred by a bride include the solid gold ones, the temple jewelry ones and the maang tikka with the loops. These could be got to match your clothes as well.  The loops are also of many kinds including the soft hanging ones to the heavy stiff ones.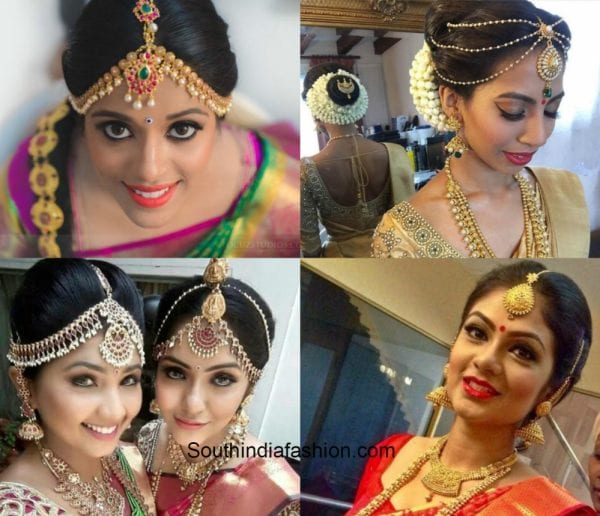 Necklaces and Harams
The neck pieces are normally the cynosure of each look. They range from chokers to the extending long set of harams like the kaasu mala, Maanga mala, mula mottu mala, the antique pieces and much more. A bride who loves her gold wears more than 12 neck pieces on her wedding day!!!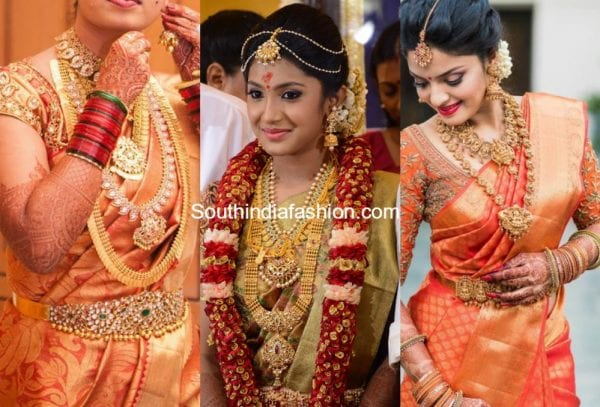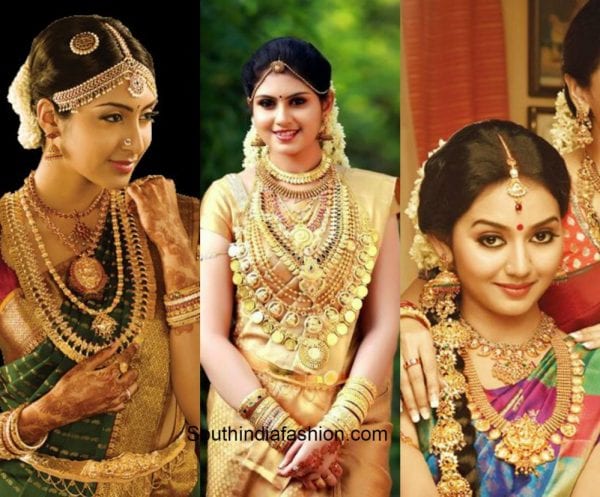 Vanki / Baaju bandh
The arm band or vanki or baaju bandh is another essential bridal jewelry piece.  These look beautiful with the pretty puff sleeve and elbow length sleeve blouses and Kanjeevaram sarees. There is a wide range of options including gold, gold with stones, diamonds and much more.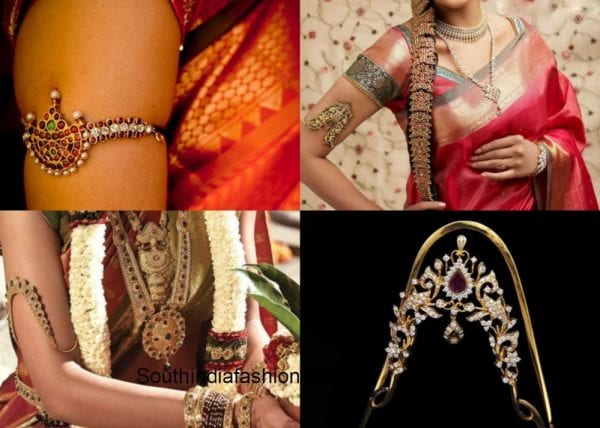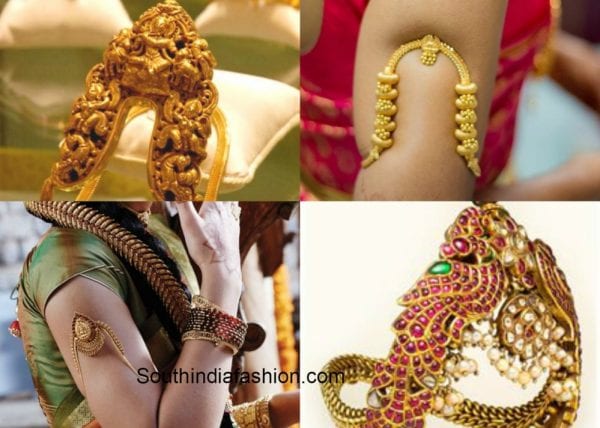 Hair jewellery
South Indian brides prefer to braid their hair and the hair is exquisitely adorned with flowers and hair jewellery. The brides today are going in for full fledged hair jewelry and this makes them create multiple looks for multiple ceremonies.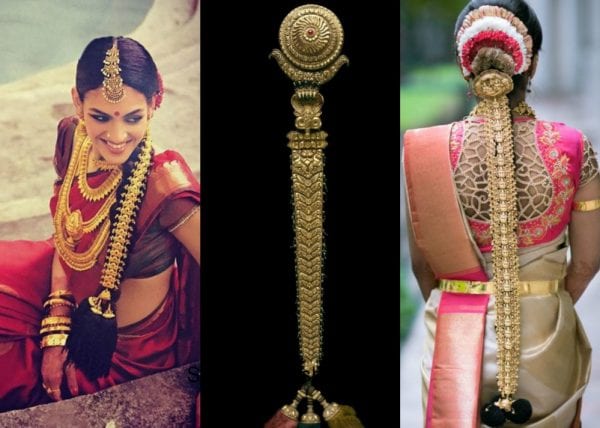 Nose Ring / Nose pins
Gone is the time where girls were expected to pierce their nose before they got married. Now girls opt for the press type nose rings and pins to give them that traditional bride look!!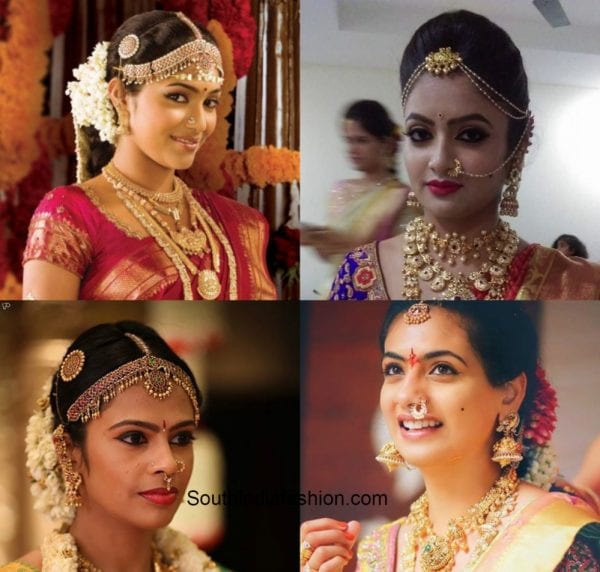 Waist Belt
More than a piece of jewelry the waist belt holds the heavy saree together neatly and gives the girl a composed look because the saree, jewelry and the garlands are difficult to manage otherwise.

Bangles
How can one forget bangles when talking about bridal jewelry? Gold, diamond, metal, glass, there are so so many options to choose from. They are always got to match the saree and please remember to set the bangles earlier to make it easy to wear.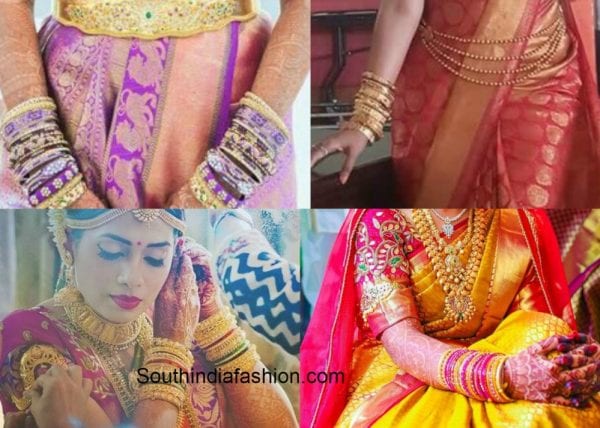 Earrings
Though there are numerous kinds the South Indian bride is partial to Jhumkis. Be it the temple jewelry style or the umbrella style they go very well with the bridal look.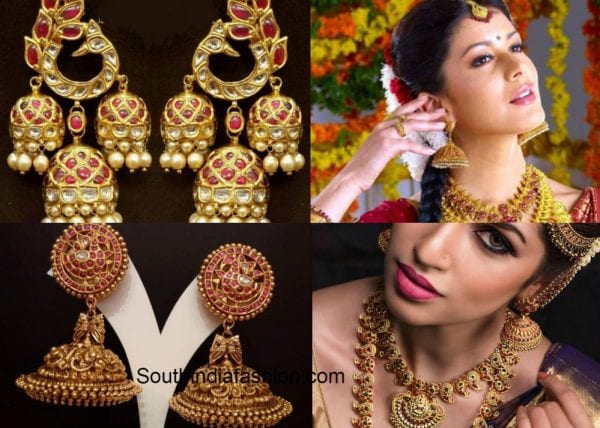 Anklets and Toe rings
Anklets are much important for your bridal attire. The heavy ones look the best when the toe ring is put on you. Choose lighter ones for other ceremonies. Earlier silver was the chosen metal for anklets and toe rings. Now you have beautiful options in gold and also in Kundan.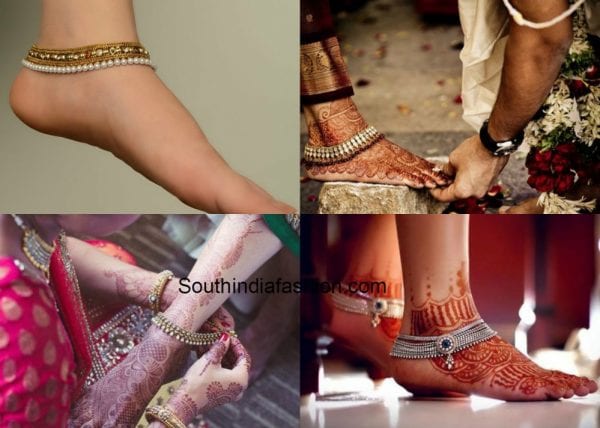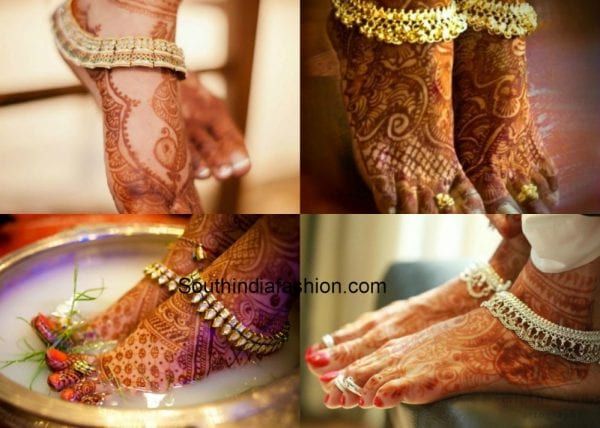 Diamond looks
Most of our latest brides prefer the full diamond look. You know the saying. Diamonds are a girl' best friend!!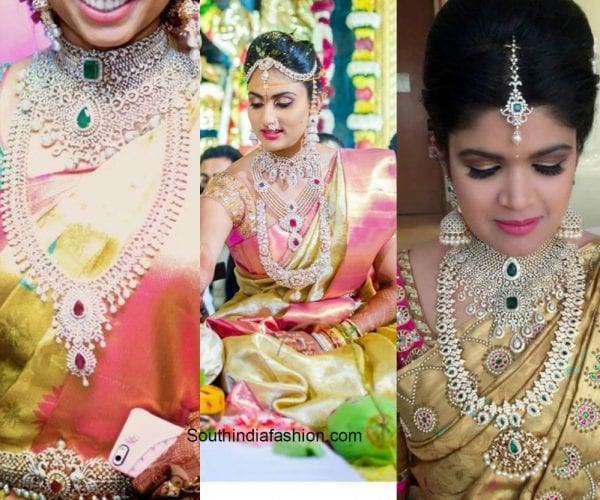 This is our guide for much needed South Indian bridal jewelry. Make sure you buy these. You can mix and match them and create some unique looks for each and every ceremony!!!