Earrings are a need. They enhance your overall look and can make you swing from chilled out to someone very traditional. If you are wondering what are the must have earrings, then look no further. We have the various kinds of earrings that should be a part of your collection, no matter what.
1. Hoops / Rings 
One of the most needed pair of earrings in your collection which would look nice with both Indian and western wear are hoops. There are simple ones to heavy embellished ones that can be chosen as per your dress. Choose lighter ones for your western outfits and stone/pearl embellished ones with your Indian clothes!!
BUY HOOP EARRINGS ONLINE HERE!!
2. Jhumkas
The must have, the "go to" pair of earrings for all traditional wear Jhumkas come in all shapes and sizes- gold, umbrella, stone studded, multi-step and much more. This is a safe bet for sarees especially the silk ones.
BUY JHUMKAS ONLINE HERE!!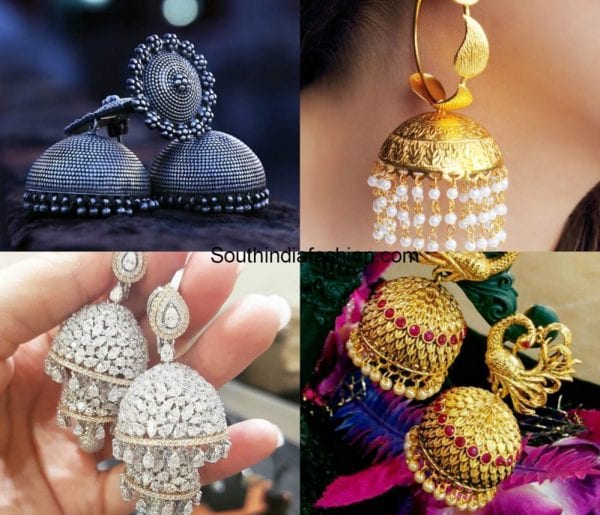 3. Chandbalis
A piece of art converted to a earring is a chandbali. This has been around for a long time, in fact since the time of kings and now very strong in the fashion scene. Pair this with a lehenga or an Anarkali to reap compliments!!!
BUY CHANDBALI EARRINGS ONLINE HERE!!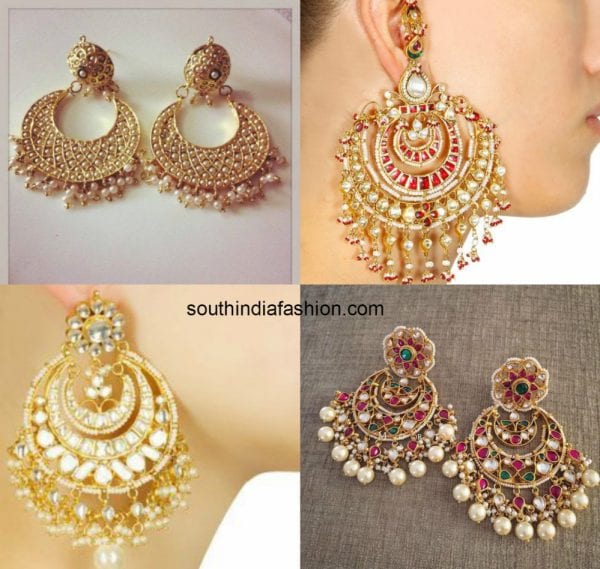 4. Ear cuffs
These were crafted by the "out of the box" thinkers who felt that earrings need not go down, instead go up. Totally a "cool" piece, this is a must have and looks trendy with your western and Indo western wear.
BUY EAR CUFFS ONLINE HERE!
5. Chandelier Earrings
Yet another master crafting these Chandelier earrings have been around for a long time and look stunning with both Indian and western outfits. You could try the gold, oxidized and also the diamond ones to match your dress. It is a total must have!!!
BUY CHANDELIER EARRINGS ONLINE HERE!
6. Jhoomar style earrings
A reminder of the opulent Mughal era these Jhoomar/Passa style earrings look like the head ornament worn by women. They look awesome with any heavy Indian wear and is a keeper!!!
7. Antique finish earrings
Antique finish earrings have a special shine and charm to them and make the design look amazing. Looks great with wedding finery and is a typical "celebration" earring!!
BUT ANTIQUE GOLD EARRINGS ONLINE HERE!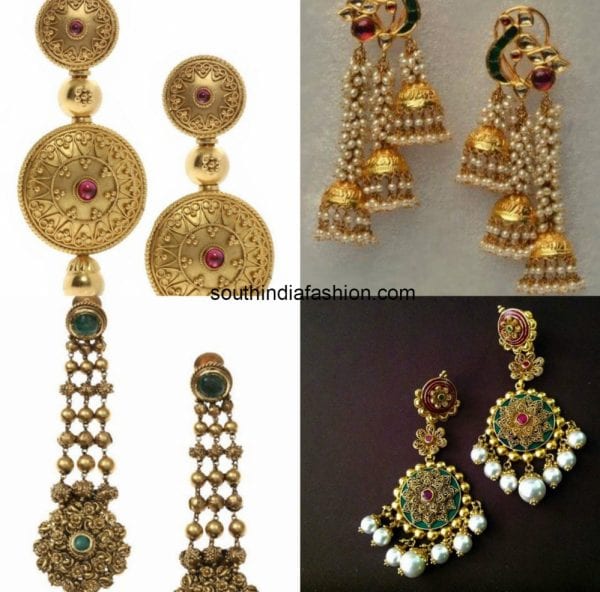 8. Studs
From small to really big studs, are always a part of our collection. Pick up those dainty fancy ones to team up with your less bling outfits.
BUY EAR STUDS ONLINE HERE!
9. Thread/Tassel earrings
One of the latest to get a revamp are the tassel earrings. Popular in the nineties they have now come back with a bang and is a must have for your Indo western and Western outfits!!
BUY TASSEL EARRINGS ONLINE HERE!
10. Earrings with chains
These are also the typical wedding style earrings where you have small chains that are attached to the earrings. These can be worn straight and pinned to your hair or to the side and pinned to your hair. They look nice with braided, up dos and half up do hair styles and heavy Indian outfits especially sarees.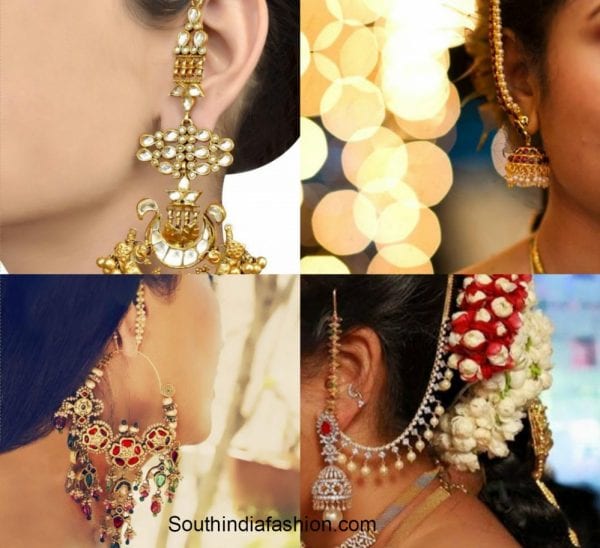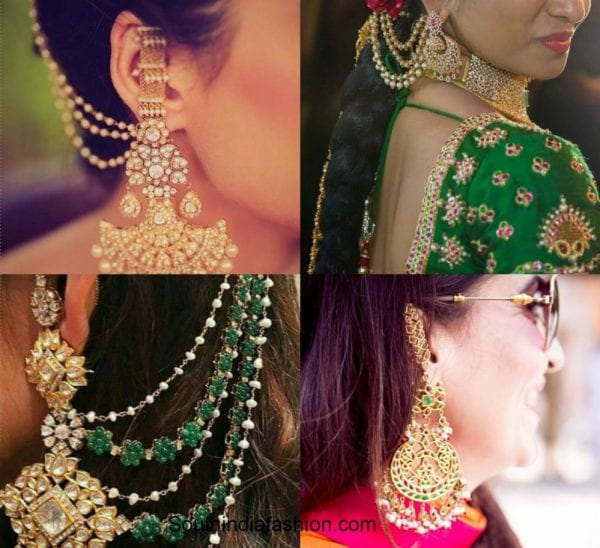 We hope that you have all these must have earrings as a part of your collection. Else what are you waiting for?? Go ahead. Start shopping!!!