Capturing memories in photography form has always been a hit. In weddings photography holds a special place. The formal pics, candid pics photography has undergone a major spin. Now a pre-wedding photo shoot has also been added to list of stuff that a photographer has to do.
The couple picks an exotic location and takes a lot of cute pictures and this has become a must-do thing. When you do something exotic why don't you pick an exotic theme like royal and do your photo shoot around it? If you are confused about what to wear for it look no further. We give you some dress options for your pre wedding photo shoot- royal theme. 
Some saree shots
Though you will wear a saree for at least one of the wedding festivities opt for one or two saree shots for your pre-wedding photo shoot. Think vintage and heavy jewelry for a royal outlook with heavy eye makeup and elaborate hair dos. It will be perfect!!
The royal Gharara/Sharara
A Gharara/Sharara was one of the preferred dress choices of the royalty. These are very heavy and they look very graceful. You can have your man dressed up in heavy Achkan suit which would make you both look like the king and queen.
The lehengas
Always a winner a heavy lehenga would be just what a queen or a princess would have worn. So exude some regal charm in a heavy lehenga in jewel tones or colors like gold and silver. They look lovely in pictures and you could totally frame them up in your new house!!!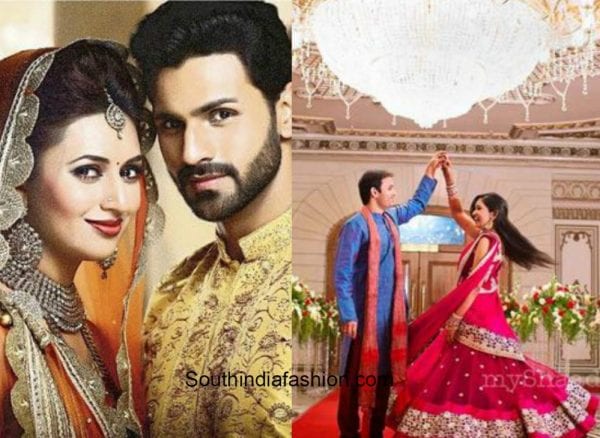 The ball gowns / Indo westerns
What royal theme pre-wedding photo shoot is it if you do not wear a ball gown?? Royalty is shown to us in those beautiful ball gowns that are so heavy and pretty. A photo shoot is another excuse to wear one of those and if you like go ahead and style up with a tiara to complete the princess look!!!
Innovating it
You could try out lehengas with a jacket or heavy skirts with a heavy peplum top to get that very unique dresses and show case it in your royal pre-wedding photo shoot.
In a royal theme pre wedding photo shoot its not just the clothes that you opt for. Choose ideal locations that would be a perfect backdrop. Props like horses, carriages and anything which shouts "royal" would be a great addition.
Have a stylist for the day who would change your look as per your clothes. Do not rush and complete the shoot. Take more than a day if needed.
After all the end result is going to be fab!!!!