Your kids are the apple of your eyes. You enjoy dressing them up though they might hate it!!! Especially the girl babies just love looking at their moms getting ready and they love to try out a lip color, heavy earrings and make dupattas into sarees to try to look like their mom!!! So how about some matching outfits for the mom daughter duo for making them uber cute!!! Here is how to rock the Mom Daughter matching dresses.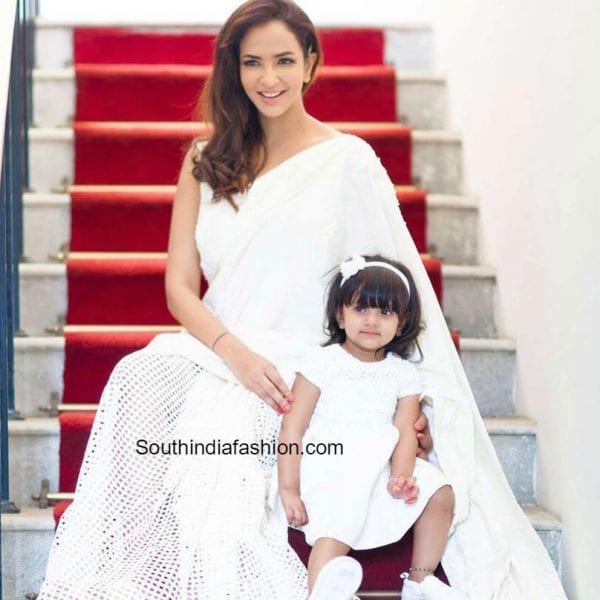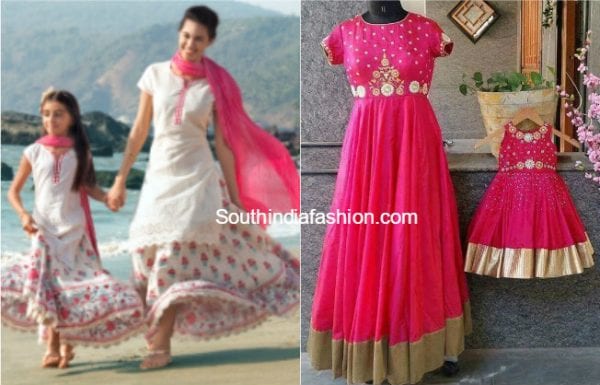 If you are wearing a customized lehenga how about doing a replica for your daughter as well?? They look totally adorable and your daughter would be the most excited one. You
could try wearing these on special occasions as a surprise to your family. We are sure they would totally heart it!!!
If you are buying your lehenga retail then all you need to do is go to your tailor and make them stitch a lehenga for your little one with similar zardosi work. This would work equally well.
Another choice would be a beautiful princess gown for your princess. You could match it with a similar style or same color Indo western gown or a ball gown. This would be really cute for your darling's first birthday celebration or one of the first few celebrations that is done. They look lovely even as evening wear!!!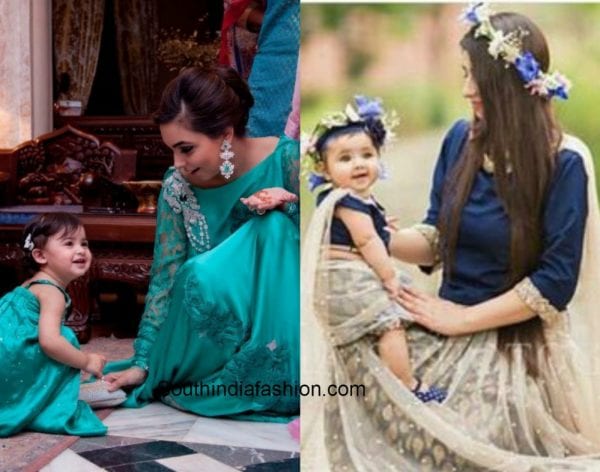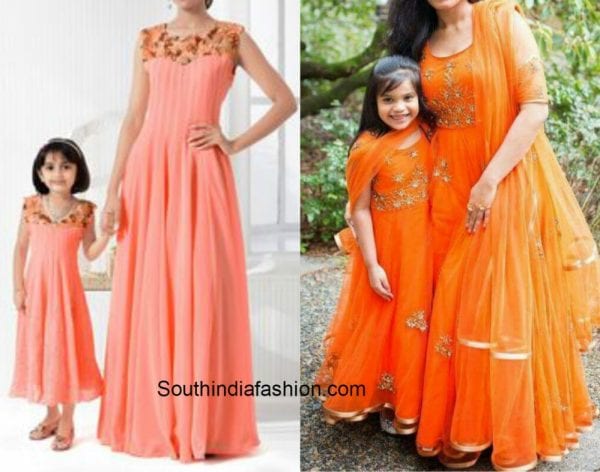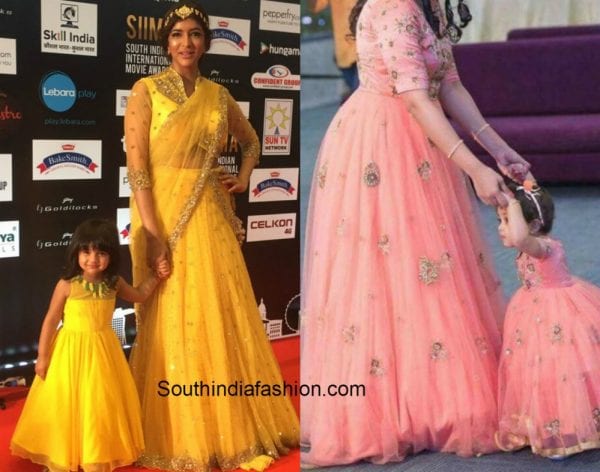 What if you want to try out something traditional for a wedding? You would be wearing a saree right?? Those cute small size sarees for your little ones would steal the show!!!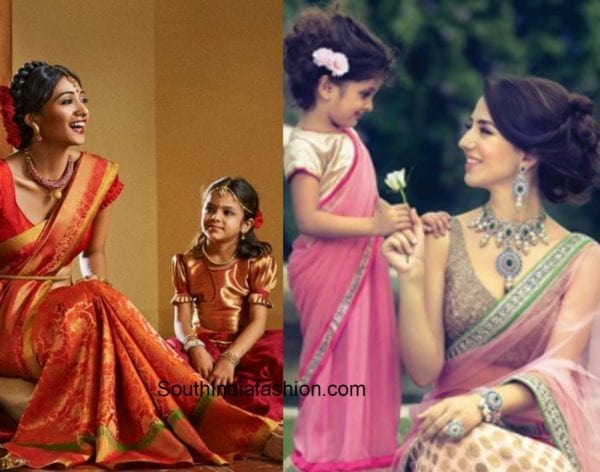 They look totally adorable and you can match it with the color and design of your saree. If you feel the baby will be uncomfortable in a saree you could always make them wear a traditional "Pattu pavadai" in colors to match your saree. The "pattu pavadai" is a silk skirt topped with a blouse.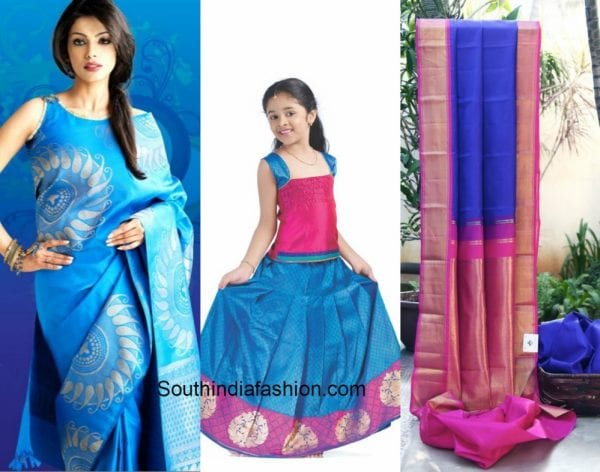 You could also try replicating a salwar kameez like yours for other simple festivities .
Always make sure that the fabrics you choose for your baby does not irritate her. If there is a lot of zardosi involved have a lining material which would be comfortable for her.
Get set to rock the mom daughter matching dresses fashion in the next family wedding!!!