Whenever one thinks of a saree, the immediate thing that comes to mind is the saree blouse designs. Gone are the days when blouse could be anything that you can pair your saree with, these days blouse needs to be stylish and well fitted. For getting the best fitted saree blouse, the best idea should be going for a custom stitched blouse rather than a readymade one. In the customized ones, you get the option to choose the front and back designs of the blouse, the length of the sleeves etc. Here are some tips on how you can get the best saree blouse designs for yourself: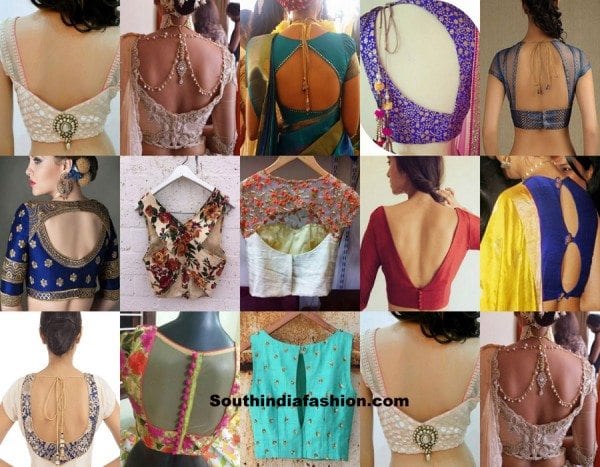 Provide Accurate Measurements to the Tailor
Not all the women have the same body sizes, hence while giving your saree blouse to the tailor for stitching, make sure that he/she takes your proper measurements. If the measurements are not taken accurately the blouse will turn out to be ill fitted which can ruin your entire look. After that you need to run to the tailor to fix the measurement error and at times it might be possible that you don't even have time for fixing the fault as you already had decided to wear that saree at a certain occasion and that occasion has arrived. You also need to pay attention while the tailor is taking your measurements, as only you can tell that whether the measurement is tight or loose as per your body type.
Choose Saree Blouse Pattern as Per your Body Type
While you opt for saree blouse stitching, don't just blindly choose any design that is looking good on others or on the magazine models that are showcasing those blouse design. Understand your body type and on that basis choose such design that compliments your personality.  Like say if you have a heavy back then don't go for a backless blouse just because you like the design in the magazine.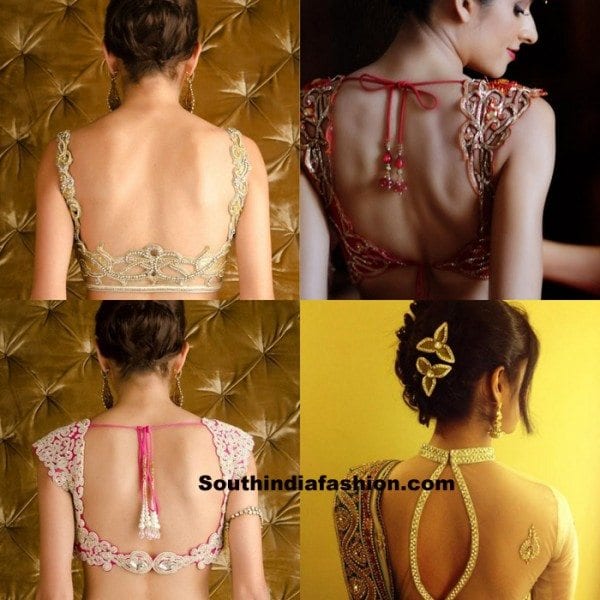 Choose the Right Blouse Fabric
Fabric is important and choosing the right blouse fabric for your saree is very important to get a perfect fit. If you want a perfect fit blouse then don't go for fluffy fabrics like tissue and polyesters. Instead choose blouse fabrics that are comfortable to wear like cotton, raw silk, chiffon, net etc. Make sure that for the fabrics which are transparent like net and sheer, you choose a matching lining to get the perfect fit.
Few Additional Tips
If you don't feel comfortable in your blouse fitting then there is no problem in visiting the tailor once again and asking to do the required customization for the perfect fit.
When you check the final blouse fitting, check it with the same bra that you plan to wear and see if it feels comfortable in it.
Always make sure that you can get your blouse stitched a bit loose as you can alter it later on but you can't make a tight one loose unless there is enough margin for the same.
If your saree is very simple then choose a very fancy designer blouse, so that the saree no more looks simple.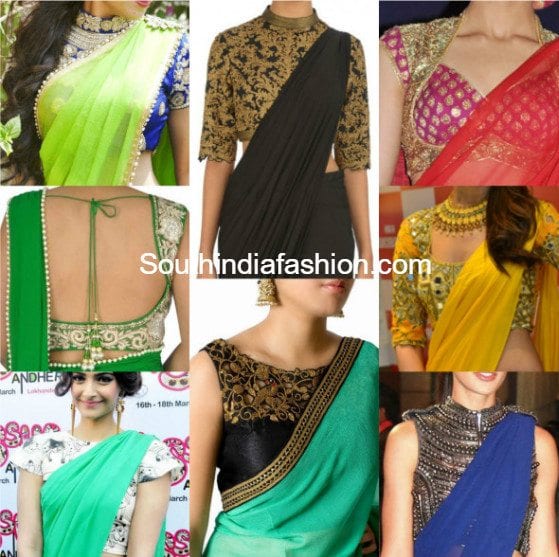 5.  Most important thing, never forget to ask your tailor to hook up buttons on the shoulders to hold the bra straps.
6. Make sure you wear the right kind of bra with different patterns of blouse, like say if you are wearing a backless blouse or a very deep back blouse then you can't wear a regular bra with it as its straps will show. You can choose bra cups for such blouses.
Well, now we are sure that you know all the tricks of getting the perfect stitch for your blouse. So, now say bye bye to the ill fitted blouses and flaunt your saree blouses in style.