The Indian festive and wedding season is on and all the women and girls are already on high spirits for shopping. If you are looking out for something that keeps on the traditional vibe and at the same time also comes with a western version then Saree Gown is something where your search should end. It's not that the innovation of Saree Gowns is something new, this trend was already set in the 90's but this fashion slowly faded away. But now the trend of Saree gown is back in fashion and you can see all the actresses flaunting their saree gown designs in style. Even Sania Mirza, the ace Indian tennis player walked the ramp in dazzling saree gown.
Some Celebrities Inspired Saree Gown Styles
Why choose Saree Gowns
Hassel Free: Unlike saree, these saree gowns are easy to wear, you just need to wear it like a normal gown. You don't need to worry about the pleats getting messy; you don't need to worry about the pallu falling etc.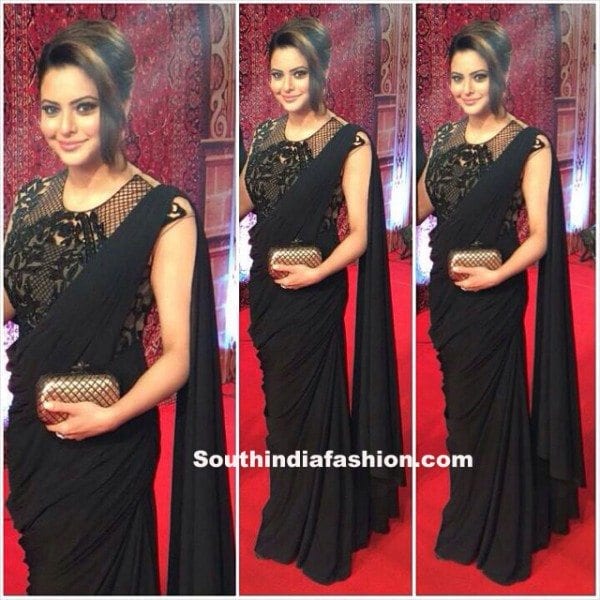 Get ready in minutes: When you wear a saree, even if you are an expert it will still take you around 5-10 minutes to drape a saree but same is not the case in saree gown. You can easily wear it and get ready in minutes.
Gives you a Western Look: Even the entire get up looks like a saree but still a saree as a gown give you a very stylish and western look.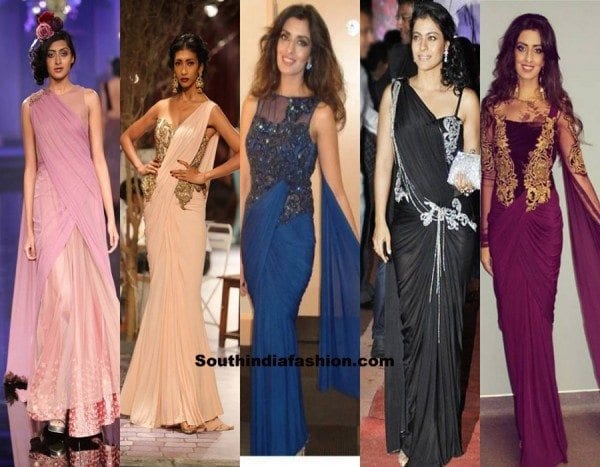 Something New: We agree that saree is every woman's first love but what's the harm in trying something new. Especially when that something new is inspired from the "Saree" family only.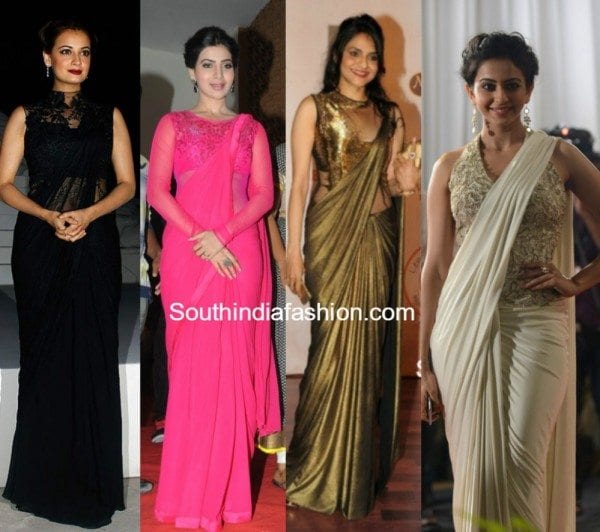 Dance with Ease: Whether it's an Indian festival or wedding or any other happy occasion, everything looks empty without dance. If you wear a regular saree then it becomes difficult to show your dance moves as dancing in a saree is not everyone's cup of tea. Hence, in such a scenario, saree gowns are a blessing.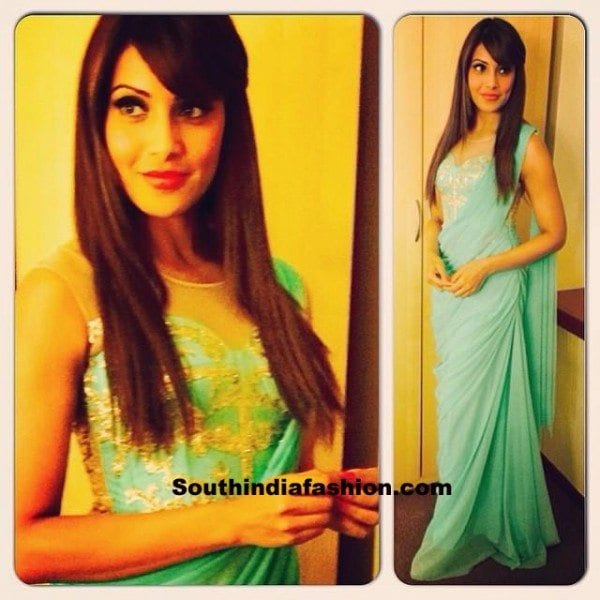 So, now by going through the above points you must have understood that a saree gown is not only one contemporary and trendy attire but it's also very much comfortable to wear. You can be so conscious while you wear a saree but same is not the case with saree gown and you will always appear as confident women in this outfit. You don't need to correct your pleats and pallu every now and then, instead you just need to wear a saree gown as a dress and get your traditional look in minutes. So, if you haven't tried this very modern Indian and western fusion dress till now, then buy one for yourself and wear it this season, either during Diwali or any close relatives or friend's wedding. Well don't forget to tell us how was your experience wearing a saree gown and which design you choose for wearing, you can also post your picture along with saree gown in the comment box.