Polka dots were an integral part of the retro fashion. Literally every movie star donned the chic print in some form or the other. And now this retro print is reinterpreted in endless different forms and who better than our bollywood celebrities can show us how to kill it. Let's take a look at 5 of our B-Town ladies who made a statement with the polka prints.
1. Kangana Ranaut
The super stylish Kangana Ranaut made a statement in this pair of separates with bold polka dots on it. She paired up the outfit with white ankle strapped heels for a vintage feel. We love the retro vibes.
2. Sonakshi Sinha
Sonakshi Sinha nailed 2 trends in one outfit and we absolutely love her style. The cold shoulder trend and of course the polka dots are working wonders on her. And plus to add to the retro vibes she has accessorized her outfit with a white belt and white heels.
3. Sonam Kapoor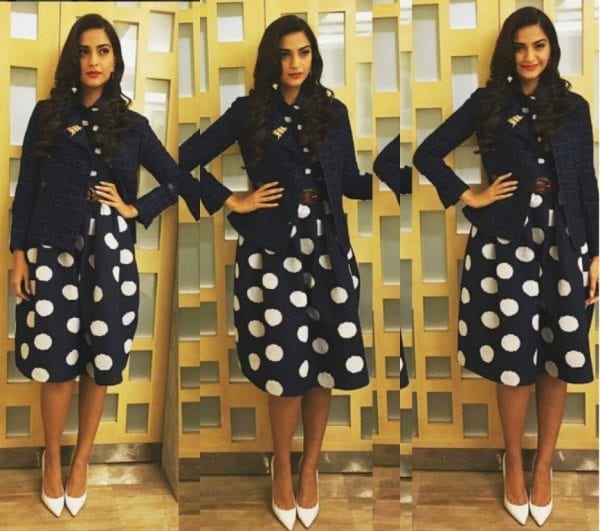 The fashionista Sonam Kapoor has mixed the polka dots print with a checkered jacket for a fun retro look. White pumps and wavy hair-do finished off her vintage chic look.
4. Deepika Padukone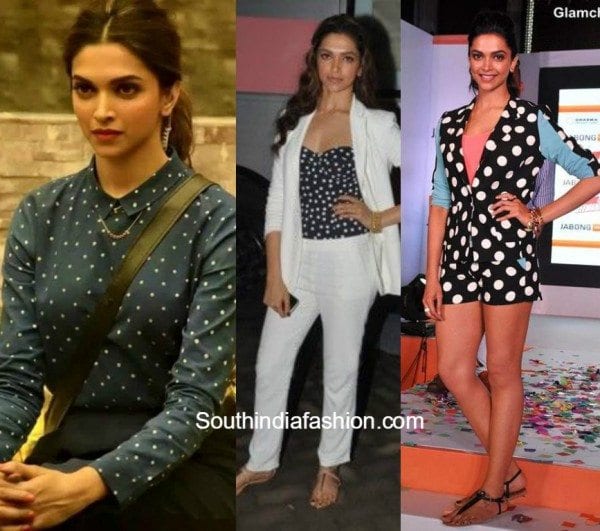 Actress Deepika Padukone is seen donning the polka dots trend a number of times in many different ways. From hot shots, blazers, jumpsuits to formal work wear, the polka dots trend has evidently been one of her favorites.
5. Anushka Sharma
How effortlessly Anushka Sharma has pulled off the polka dots trend! From formal work wear to a dinner date a polka dotted outfit can be easily dressed up or down.
The stylish polka dots are a transitional piece and can be donned at anytime of the year. So, if you already have a polka dots outfit make sure you make the most of it as it is trending high and if you do not own one yet, go and grab yours today!