Ever since childhood, the polka dot is one print that has a special place not only in our wardrobe but in our memory too. Disney's Minnie Mouse's polka dotted red dress and matching bow is the first what we can think of. Traditional polka dots are used to typically turn up on fun and quirky clothing, like summer dresses, footwear, accessories and even Indian clothing. The retro trend is back and it is definitely getting bigger by the day. Designers are embracing the polka pattern in Indian clothing and creating traditional outlines. Today we discuss about how the evergreen polka dots are flaunted in Indian clothing.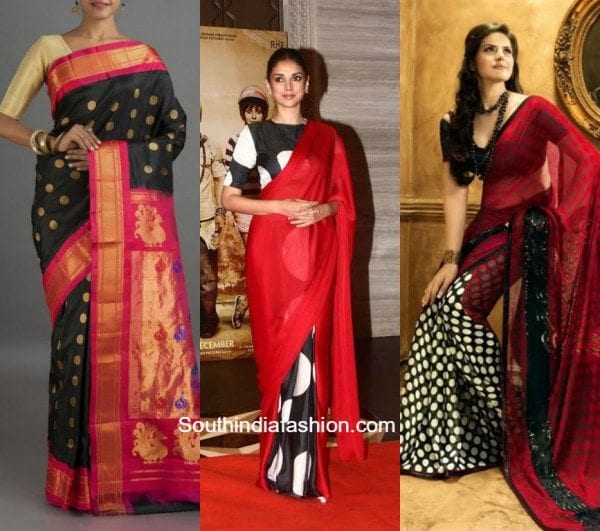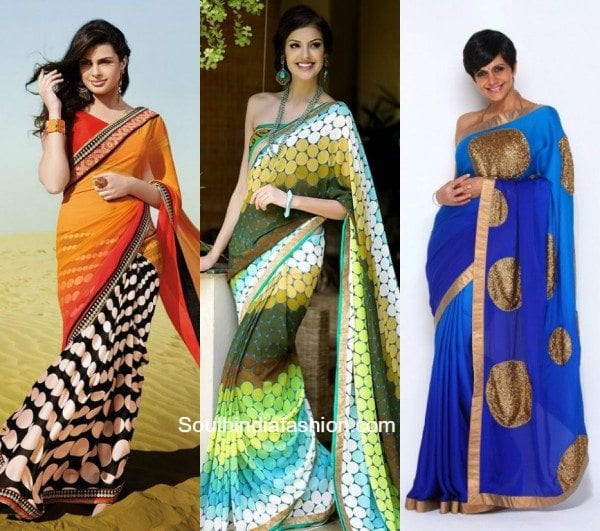 From kanjeevaram silk sarees to trendy designer sarees, the stylish polka dots are spotted everywhere in different colors and sizes. Wear them at any age and in your style for a lasting impression.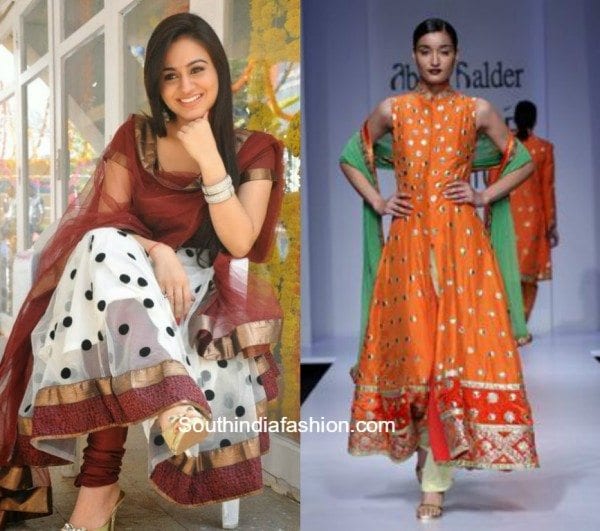 Gorgeous salwars and anarkalis with polka dots add a quirky twist to your desi look. The versatile polka prints look fabulous on both Indian wear as well as western wear thus making your outfit a timeless classic.
Lehengas
Polka dotted lehenga skirts or blouses add a whole new look to your traditional outfits. Mix them with different colors and prints for a hint of quirk. The fun polka dotted lehengas or anarkalis also make a perfect option for bridesmaid outfits.
Tunics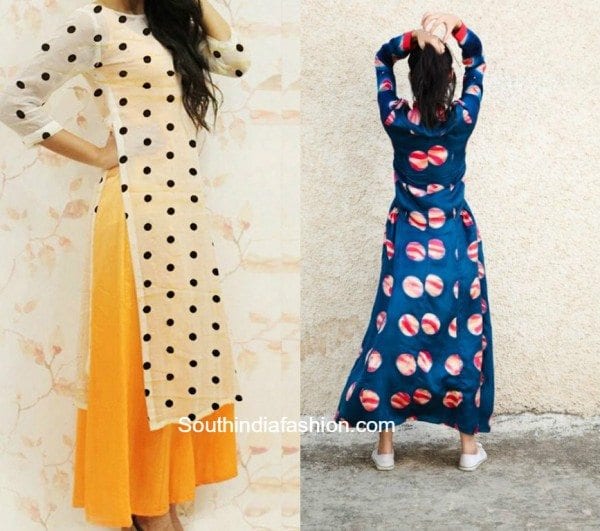 Indo western outfits or tunics with vibrant polka dots give a very fresh and fun look.  The nostalgic print can be easily dressed up or down and can be donned at anytime of the year.
Bottom Wear
Stylish bottom wear like palazzos, trousers, leggings, dhoti pants in polka dots look super fun and are one of the best ways to add a fusion twist to your look. Always make sure the polka dots you choose are not oversized or undersized for your body silhouette. Choose the right size and with the right mixing of colors and prints, you are sure to rock the polka dots trend!