Eco-friendly saris are a new trend that is making waves across the nation and in some parts of the world, shows us fashionistas how we can make a difference in protecting the environment and its inhabitants around.  Also known as organic sarees, eco-friendly sarees are for everyone and not just the environmentally conscious divas.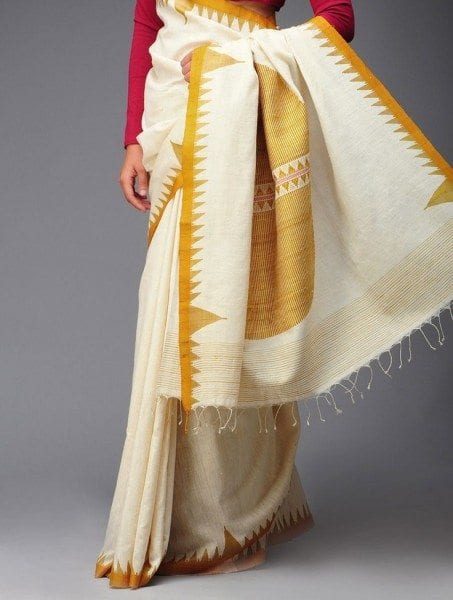 Why eco-friendly?
Eco-friendly sarees thus are allergy free, toxic free and hence environmentally friendly in more ways than one. To top it all, these sarees give due credits to the weaver by allowing their tags, their names and addresses on them with the age and a background to know off the weaver too. In doing so, appreciation to the highest for the weaver and his creation along with being environmentally friendly, comes through.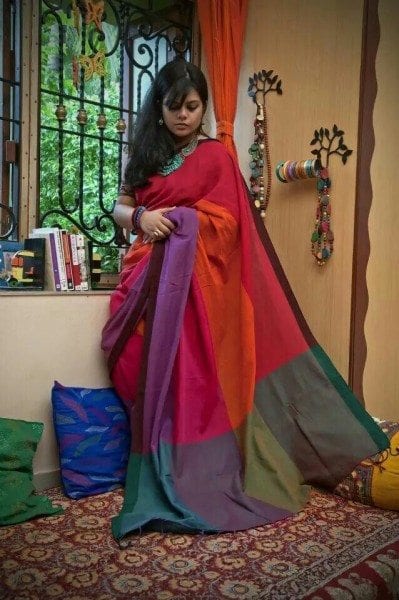 Jute all the way 
It comes as no surprise that brands and manufacturers are now looking at jute as a fiber to create sarees from; jute has been an indigenous choice all along. A very popular eco-friendly option, jute sarees are durable and blended with cotton or silk to make the end product soft and cool. Since the fiber is known to be a rich moisture absorber, jute silk saris are ideal to wear for the summers because you can look stylish and cool in the ensemble!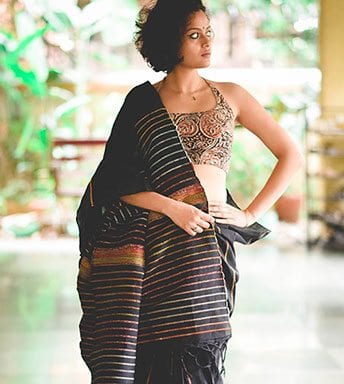 Sarees from banana fiber
Fibers from the banana tree trunk are extracted and the raw material is holistically processed to create saris. This is a lot of work, but the craftsmanship at the end is a delight to see. Strands are dyed and woven together after a simple bleaching method of the raw fibers, and left all night to dry. The strands are then weaved into intricate patterns and designs, which have enough minute spaces in between that allows for cool air flow when the saree is worn.
Sugarcane pulp sarees
Ever wondered what does the local sugarcane juice seller down the road do with the leftover sugarcane waste? He either sells it off to animal husbandry as fodder or to the sari weavers to curate nine yards of fashion with. Bagasse or the textile rayon fibers from sugarcane pulp – lyocele, modal and viscose alike found in the pulp, is converted into a garment through various procedures. Sugarcane sarees are sturdy and have a strong shine and sheen to them, which makes it apt to wear for summer weddings!
Try bamboo silk
If you love silk and would still not want innocent cocoons boiled to harness the material, which is what the kanjeevarams are made from, you could opt for bamboo silk sarees. The process is the same in extracting silk, but not from cocoons- cellulose from a plant is extracted to make the silk. Bamboo silk sarees are very soft and lightweight, rich in hues when dyed and outstanding in a palette of colors to choose from. Bamboo silk is very sturdy and durable, and can be washed or dry cleaned the way your other silk saris have been so far.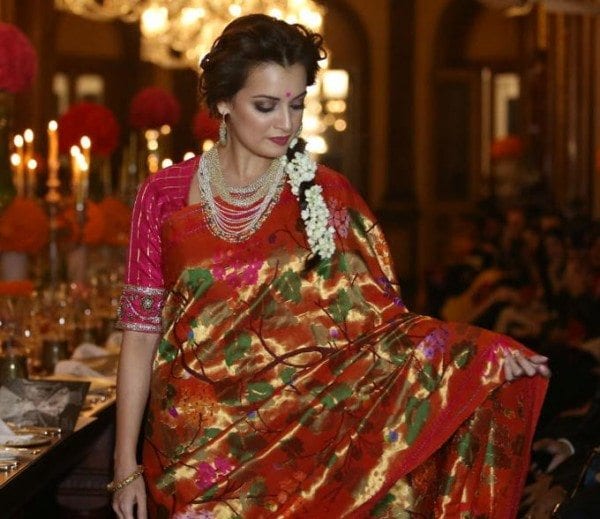 Organic cotton sarees
Organic or eco friendly cotton sarees are known to be so because of two primary reasons. The cotton, sugarcane pulp or bamboo fibers used as raw materials to construct the nine yards aren't cultivated with the help of pesticides and fertilizers, and hence organic. In addition to that, natural vegetable colors are used sans chemical dyes to bring the hues and shades desired on the sarees.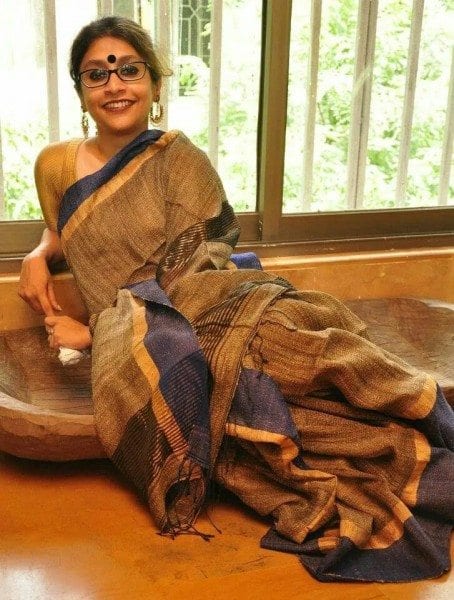 Stay cool, stay chic and go eco friendly!