Kutch embroidery is a form of artwork originally from Gujarat. They come in interesting patterns, vibrant colors and with delicate embellishments. The famous Indian artwork has been an inspiration to our designers and have become a major trend. So today we emphasize on the kutch embroidered blouse designs and why they are a wardrobe essential!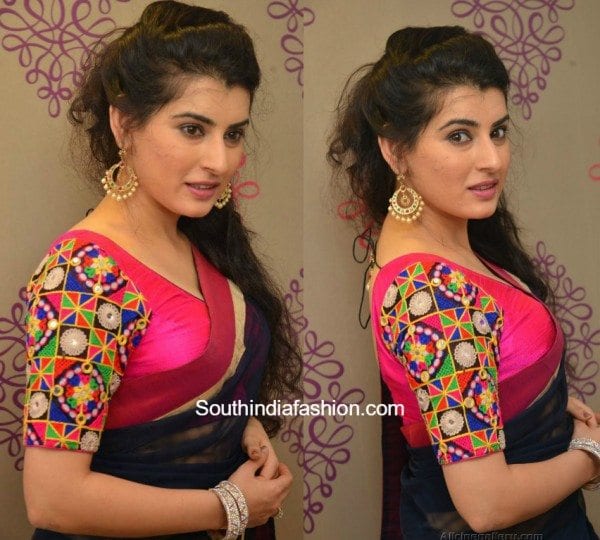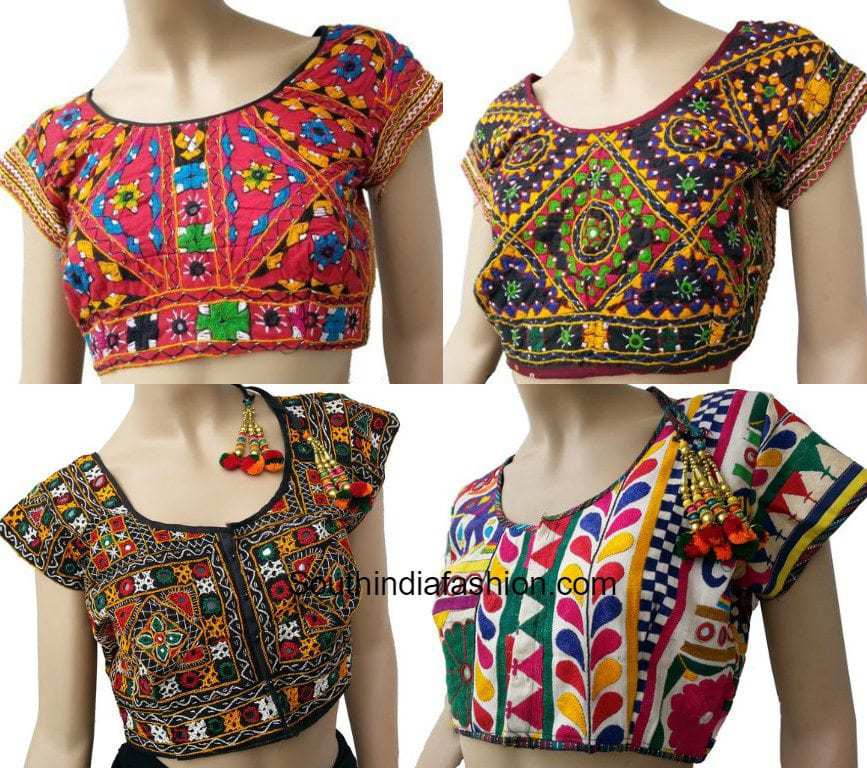 The colorful kutch embroidered blouses look best when they are teamed up with plain sarees. If your entire blouse is kutch embroidered go sober with your saree and let the blouse be the statement. Be it any festivity or wedding occasions, a well styled kutch embroidered blouse looks fabulous.
Kutch embroidered blouses come in a variety of colors and patterns thus blend well with almost every saree in your wardrobe. Wear it with any vibrant color shade or even a neutral shaded saree will easily match up with your kutch embroidered blouse. So if you want to add some life to any boring saree the colorful kutch embroidered blouses are the best option.
Since you cannot experiment much with the patterns as the embroidery itself is loud enough you can try out with different blouse styles to make your blouse stand out. Choli blouses, peplum blouses, jacket style blouses and crop tops are a few options to try out.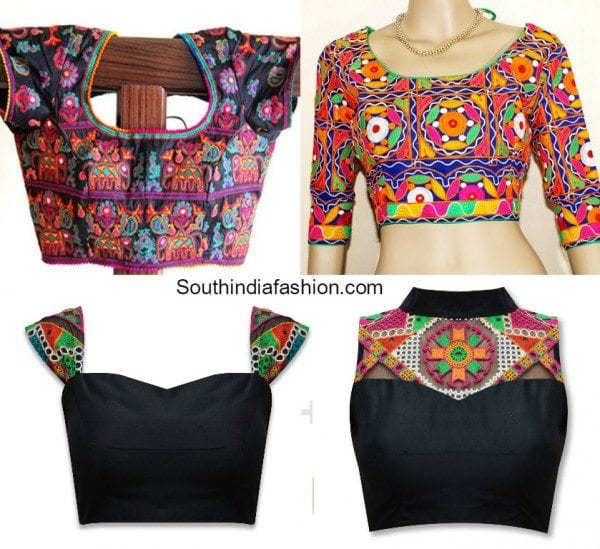 Kutch fabrics look gorgeous as patchwork too. If you do not want to over do with colors, you can opt for patchworks with kutch fabrics. Add it on the sleeves or patch it up around the neckline for a lasting impression.
The gorgeous Indian artwork is trending high and never goes out of style.  Kutch embroidered blouses are extremely versatile and a definite must have. And, does any woman need a reason to own a colorful blouse?! Definitely not if its's this beautiful!