While you are buying an outfit, it is extremely important to choose the right color suitable to the occasion, style and of course your color complexion. Sometimes the second or the third color in an outfit breaks the beauty or is not very satisfactory. Mixing colors is definitely risky but worth experimenting.  But have you noticed that even single solid colors have their own class?! Yes, flaunting an outfit in just one single shade is very much in trend and effortlessly makes you a stunner. Now, choose only one of your favourite color and flaunt any outfit in it with great panache and elan. Doesn't that sound so easy?! It definitely is. Today we are going to discuss about different ethnic outfits that look fabulous even in just one color.
Sarees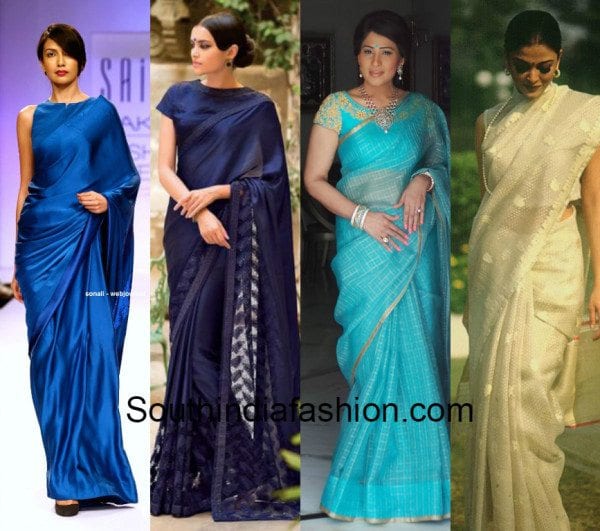 We needn't emphasize on how important a saree is in every Indian woman's wardrobe. With endless options to experiment with, it's a huge a task to decide on what blouse to wear with which saree. But, little did you know that simple tricks like flaunting a single shaded saree and blouse can be as interesting as experimenting with latest styles. Without even contrasting a saree and a blouse you can steal all the attention.
Lehengas 
Lehengas or half sarees in the same color look like a dream. Do not contrast even the dupatta and just choose a color that suits you the most. Be it a bridal lehenga or a casual crop top lehenga set, coordinates are here to stay. But of course you can always add some bling embellishments to make your outfit look dressy.
Anarkalis
Floor length anarkalis in a single shade also looks like a gown giving a very princess-ey feel. And what's best is you can choose them for any occasion. For a casual occasion or a bridal reception, a single shaded floor length anarkali will never let you down.
Salwars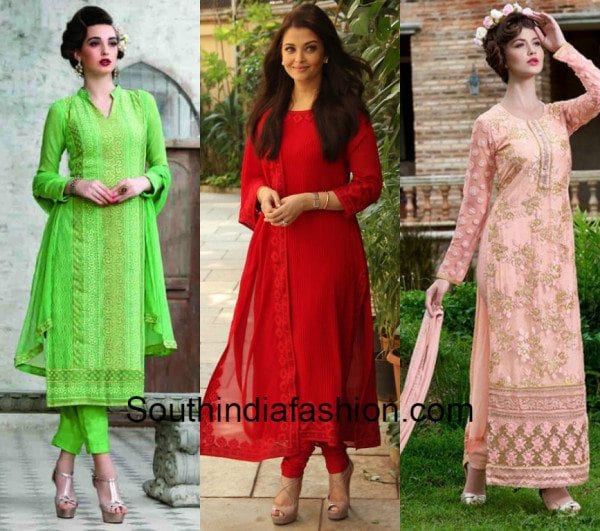 Salwar suits without any contrast are back and they look extremely graceful. Any fresh and vibrant colors make perfect options for summers.
Indo Westerns
If it doesn't require, don't try to contrast your tunics and palazzos with a second color. When they are in the same color, they look very sober and also allow you to experiment with statement accessories.
So, do not hesitate or worry about colors anymore. If you know what colors look best on you, wear your favourite color on the entire outfit and rock any occasion in style.