Indian Weddings are full of pomp, show, color and everything gala. And with the wedding season approaching closer, the tough question for every Indian woman is what to wear?! Since Indian weddings have no standard dress code; women are free to experiment with latest trends and want to stand out from the crowd looking best from the rest. But not to worry anymore because our perfect guest's guide will help you on what to wear to a wedding next. Have a look at our favorite outfit picks which are simply safe and perfect for this wedding season.
1. Palazzo Suits
Palazzo suits are trending high since quite a while and can be flaunted with elegance and style at any age. They add a fusion touch giving a complete makeover to your ethnic avatar. Style them with kurtas, jackets, tunics or even anarkalis to rock at any Indian wedding. Also, make sure you wear them with high heels to enhance the outfit's beauty.
2. Jacket Lehengas
Lehengas teamed up with jackets are a major trend and doesn't seem to fade away. They give a very royal look making you feel extremely comfortable as it easily help you skip the dupatta. Go for a heavily embellished jacket or vice versa to ravish at Indian weddings.
3. Half Sarees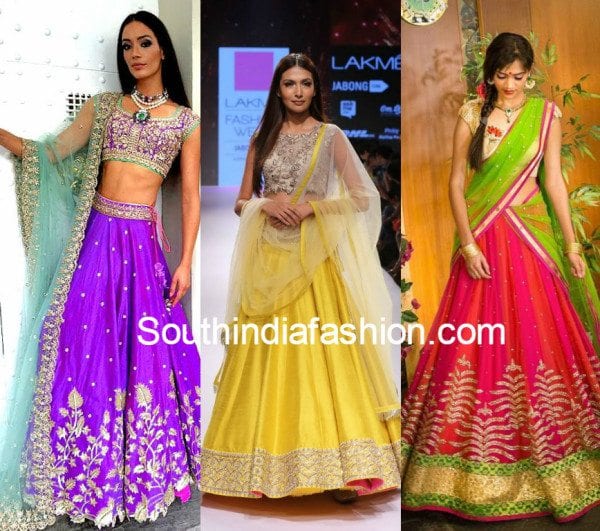 Be it any Indian occasion, the evergreen half sarees will never let you down. You can easily dress up or down in a half saree and they instantly give you a very graceful and elegant look.
4. Floor Length Anarkalis
Doll up for any Indian wedding in a floor length anarkali for a princess-ey feel. They also look like gowns adding a contemporary touch to your Indian look. And what's best is that you can wear this outfit at any age. Now, isn't that interesting?!
5. Sarees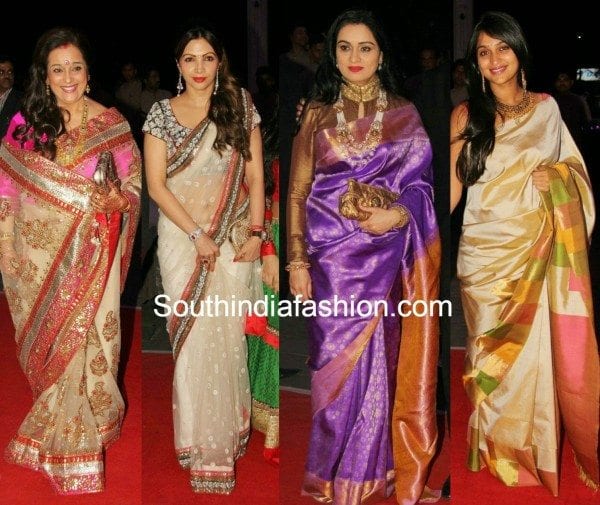 Can anyone ever go wrong in a saree?! No Indian wedding is complete without a saree and this versatile outfit never fails to make heads turn. Designer sarees, banarasi sarees, half and half sarees or even a timeless kanchipuram silk saree teamed up with the right jewelry will effortlessly help you stand out from the crowd.
With endless options to choose from, any one of our top 5 picks (maybe even all) will definitely match your style. Which one is your pick?! Don't forget to share your thoughts with us in the comment below. 🙂