A saree is one outfit that can effortlessly make you look graceful and stylish at the same time. We all love to bring out different looks out of the interesting outfit and flaunt it in every best possible way. And what better way than to add a makeover to your saree look by replacing your blouses with trendy short tunics?! Here we have rounded off some tips on how to transform your saree look with the help of your existing tunics.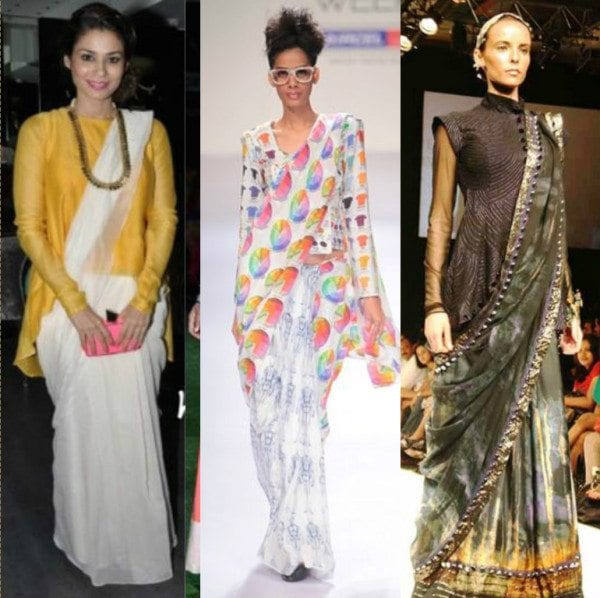 We all have at least one of those trendy short tunics or tops which we pair up with our denims or trousers. Team up a full sleeved short tunic with your sarees and make a bold statement. They look even more better when they have peplum pleats or asymmetrical cuts.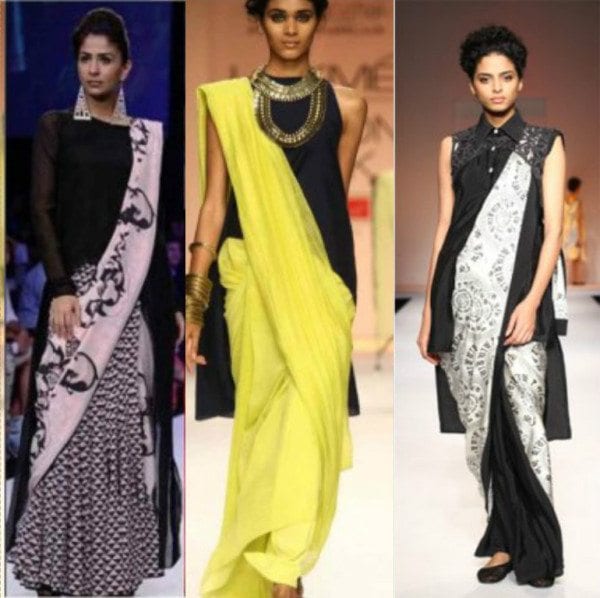 Keep the saree and tunic look as minimal as possible and let the silhouettes do all the talking. You can choose a quirky print for the tunic or the saree to blend well with the concept. You can also experiment with statement accessories for a sophisticated look.
Sheer tunics work wonders to create a modern fusion saree look. You can go for quirky prints and bold colors but make sure they are well coordinated with the saree and do not overdo it.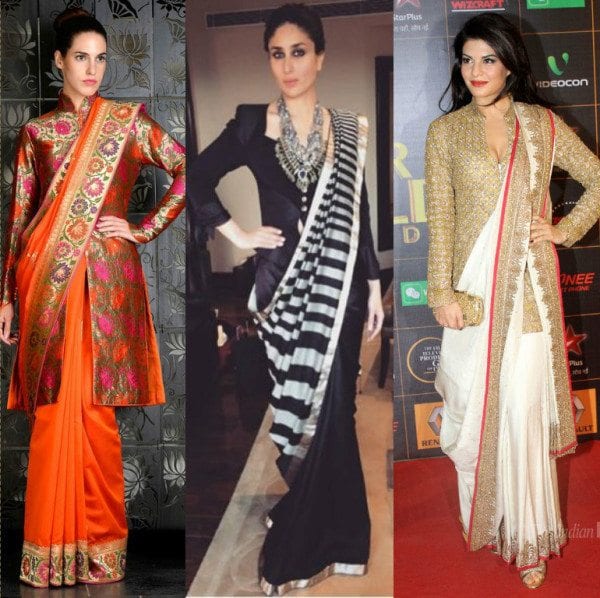 A brocade tunic or shirts and jacket style tunics are a part of every Indian woman's wardrobe. You can team up your existing statement tunics with sarees or even investing in a new one will not make you regret. Heavy statement tunics will give a very dressy and royal touch to your ethnic look. They instantly add a fusion twist to your traditional look which will only make heads turn.
Sarees with tunics are a definite must try this season especially if you want to stand out from the crowd. So go ahead and start experimenting with fusion styles and make everyone around you go WOW!!