Who doesn't love lehengas?! Irrespective of age, every desi woman loves being dolled up in a lehenga. For formal wedding occasions, festivities and even casual occasions, one can never go wrong in a lehenga. The beauty of the Indian outfit that is the lehenga lies in its versatility. Keeping this in mind, we have listed out 6 of the most comfortable lehenga dupatta draping styles, to make you look different each time you flaunt the gorgeous outfit.
1. Bridal Style
A bride has to be most comfortable in her outfit and look dressy at the same time. So, you can hold one end of the dupatta on your right arm and leave the other side of the dupatta covering your head. Safely secure it with a pin for a firm grip.
2. Saree Style
Wear your dupatta like a saree, to give a trendy twist to your traditional look. This beautiful style will give you a fusion look and definitely make a bold statement.
3. Half Saree Style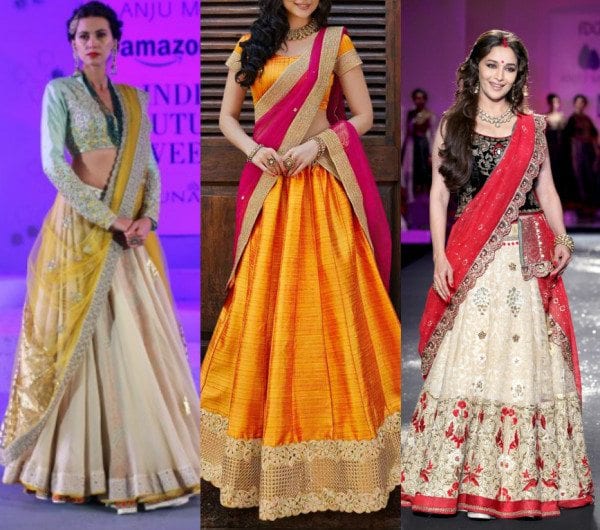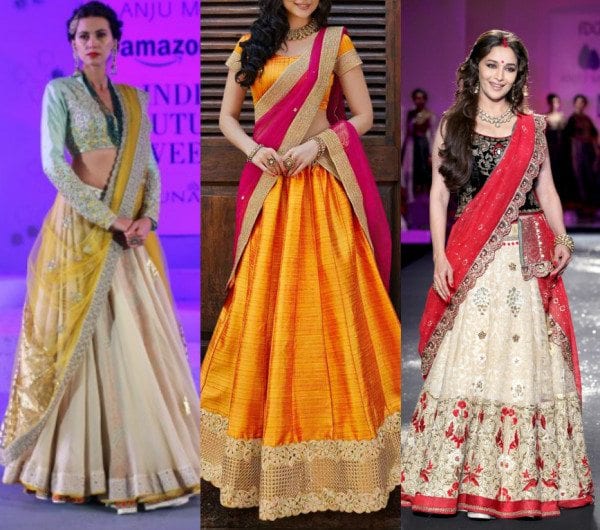 This gorgeous style is inspired from South Indian half saree and it never fails to impress you. Draping the dupatta in a half saree style looks very modest and adds instant grace to your ethnic look.
4. One sided Style
If you want to let your lehenga grab all the attention, simply leave your dupatta on one side and rock the outfit. You can even secure it with a waist belt for a WOW factor.
5. Dupatta Style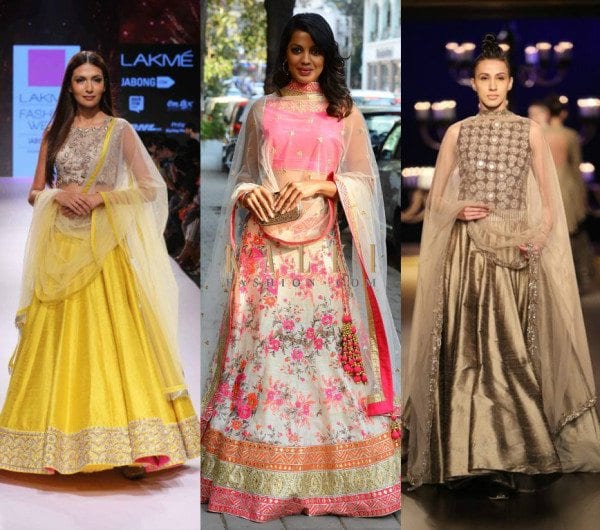 Wear your lehenga dupatta as effortlessly as your salwar dupatta. This looks elegant especially if your dupatta is light weight and made out of sheer fabric.
6. Gujrati Style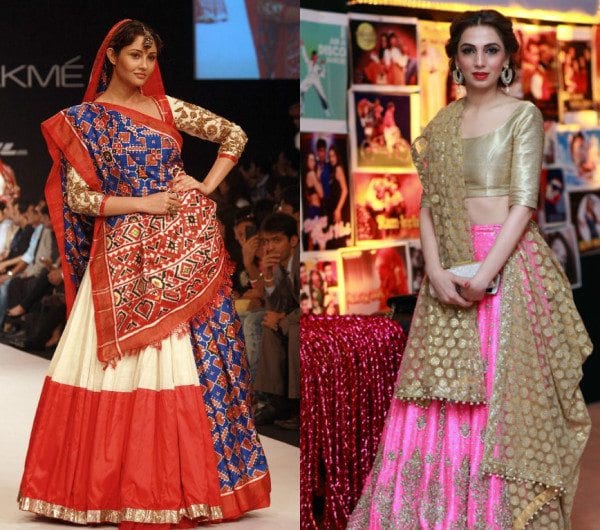 Draping your lehenga dupatta in the gujrati style will make you stay very comfortable and will also help you be hands free throughout. You can either cover your head too or just bring it frontward and flaunt its beauty.
We all invest in lehengas, but most of the time we do not wish to repeat the same outfit. But with little efforts we can incredibly give different looks to the same outfit. So do not hesitate to experiment and enjoy flaunting Indian traditional lehengas.