Ever since it has first been worn, the kurti has become one of the most-loved desi outfits there ever was. And with each passing year, plenty of new kurti styles are being made some of which are so beautiful that we just can't not own them. Is the kurti your favourite desi outfit as well? You must then, check out these new styles of kurtis that are out in the market and then go on to own them!
1.The flared kurtis
A slightly flared ending to your kurti can give it a trendy twist to your kurtis making them good enough for parties and dos. Here's how the flaring up of kurtis is done.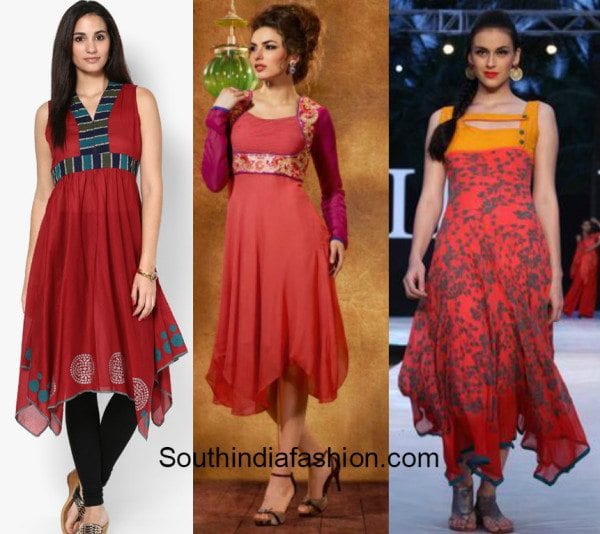 2. The asymmetrical kurtis
For all the urbane-ness and class they add to a kurti, the asymmetrical kurtis have been in vogue since the past one or two years and are still a hot thing.
3. The drape kurtis
Drape kurtis are definitely a must-try for all their novelty and ethnicity. Here are some of these drape kurti styles you should try out this season.
4. The slit kurtis
The slit kurti which has made its way from the ramp onto the roads is definitely a style of kurti that is to be tried out this season.
5. The jacketted kurtis
Kurtis with inbuilt jackets which are super-ethnic and regal are yet another kind of kurtis that cannot be missed out on. Major clothing brands like Biba and Aurelia have got a great collection of these jacketted kurtis that you should check out.