A saree is one of the most classic and important outfit in a woman's wardrobe. We all have those occasions when we simply cannot do without a saree. And with the festive season round the corner, a saree is a definite saviour for every woman. Here we have rounded off 5 different types of sarees which every woman must have.
1. Kanchipuram Silk Saree
No auspicious Indian festivity is complete without a kanchipuram silk saree. A kanchipuram silk saree lasts forever and is a perfect go-to saree for any occasion. Be it weddings, festivities, party wear or any occasion the rich texture will give a royal and dressy look; hence proves to be a definite wardrobe staple.
2. Banarasi Sarees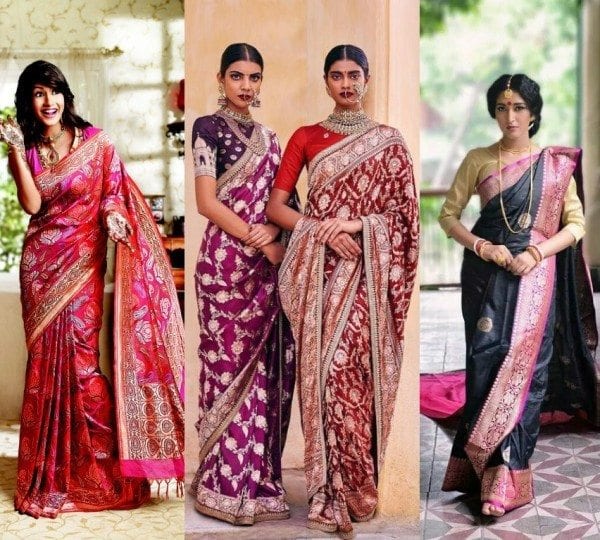 The gorgeous Banarasi Sarees define royalty and class. If you want to make a bold statement to your Indian look, a Banarasi saree will work wonders. Team up Banarasi Sarees with royal antique jewellery and you are sure to grab eyeballs.
3. Designer Sarees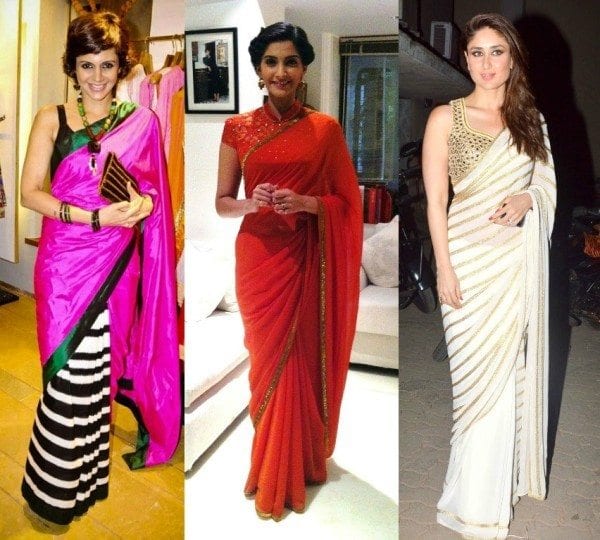 Don't we all love to flaunt those light weight, flowy chiffon and georgette sarees?! These versatile sarees are so easy to carry and can be effortlessly styled for a chic day and night occasion. Team them up with trendy sheer blouses to make a bold statement.
4. Bandani Sarees
Bright and colorful Bandani Sarees come in handy and look effortlessly elegant on every body silhouette. The gorgeous ombré colors add a very graceful and feminine touch to your look. The evergreen Bandani print will never look outdated proving to be a definite wardrobe essential.
5. Cotton Sarees
Handloom cotton Sarees can be one of the most comfortable outfits and are so versatile that you can wear them as a daily wear outfit or dress up with statement accessories for a semi formal occasion. A cotton saree is a perfect go to outfit and will never let you down.
Be it any age, every woman loves to dress up in a saree. With so many varieties to experiment and choose from, make sure you flaunt the best this season!!