Deciding on your wedding outfit is not an easy task. Every bride wants to look her best on her BIG day! But, if you have finalized on the color of your outfit; you are almost there 🙂 So, here we have chosen 5 best bridal outfit colors for this current season to make your journey a little easier.
1. Marsala

We just could'nt miss out on pantone's color of the year – Marsala. Well. who doesn't love marsala? This elegant burgundy hue is best suitable for Indian complexion. Whether it's on a dress, on a lipstick or even a marsala colored wine. This appealing tone easily translates to fashion, beauty and decor. So, don't hesitate to add on a bit of marsala whether on your bridal jewelry, footwear or even the whole outfit. The marsala will only leave you impressed.
2. Blush Pink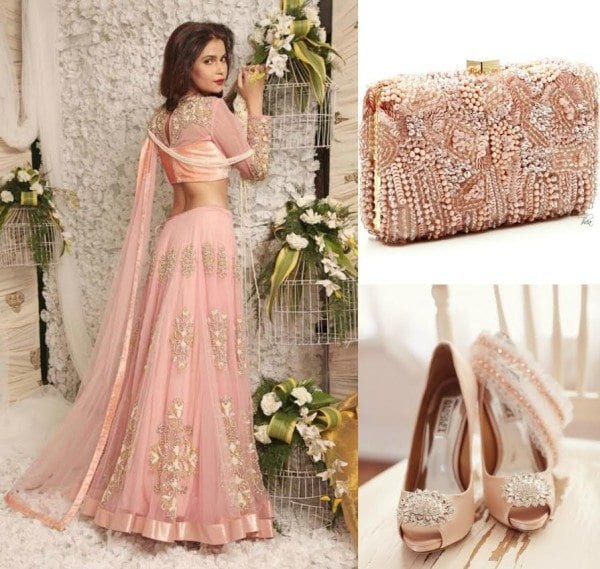 This is another fresh color for this season. And, adding this to your wedding outfit or decor will make it look all the more graceful. You may have noticed there is a lot of blush pink coming especially for brides. If you are planning for a vintage style wedding and want to add a feminine touch to your outfit, the blush pink is the way to go!
3. Emerald Green

This royal color will make you look no less than a queen. And what makes it even better is that, it's back!!! But hey, when did they even go out of fashion? Emerald green had been the evergreen shade for brides since decades and will be. The versatility of this shade on will totally surprise you. So, if you want to choose a bridal outfit that you can reuse and treasure forever, emerald green is the one to choose.
4. Coral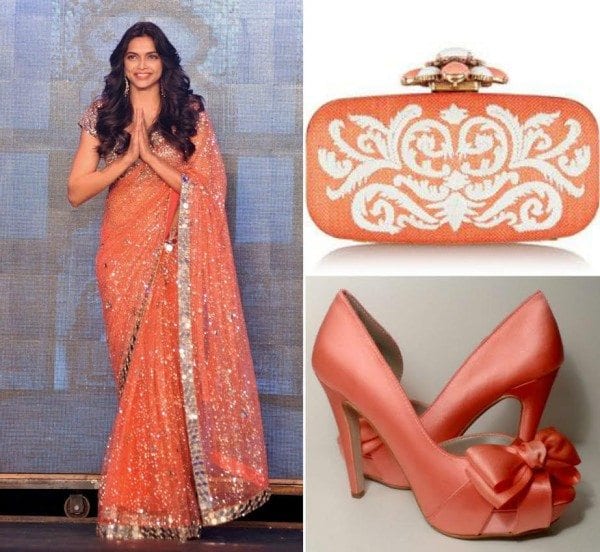 This color is so beautiful by itself that you wouldn't even want to add on a second color. Corals and peaches are in trend since really long and make fabulous as bridal outfit colors. Be it a coral saree, lehenga or even gowns; this unique color blends well on almost every complexion.
5. Gold

Oh my gold! Who can even get married without this gorgeous and auspicious color? Gold jewelry, gold outfit, gold shoes, gold decor, be it anything; the gold will never get old. So go ahead and rock the gold!!!
Make sure only you decide the color of your outfit and be the bride you want to be 🙂