Sabyasachi Mukherjee, one of the master weavers we've got, makes the world of fashion and couture go crazy with his spectacular designs every time he releases a new collection of his. And this time as well, with his 'Banarasi Bride' collection, he's done a fabulous job. Intricate designs of rich hues of Banarasi fabric teamed up with elegantly designed blouses made his collection just too good for the eyes to behold!
Here are all the sarees and lehengas from this wonderful collection of his…scroll on and we swear that it's going to leave you speechless!
The sea-green Banarasi bridal lehengas and sarees of his that were displayed at the Amazon India Fashion Week won quite a lot of admiration and applause.
More of the collection was displayed on Sabyasachi Mukherjee's website and each one of the outfits oozed plenty of glamour.These red lehengas and sarees for instance, are fit for royalty!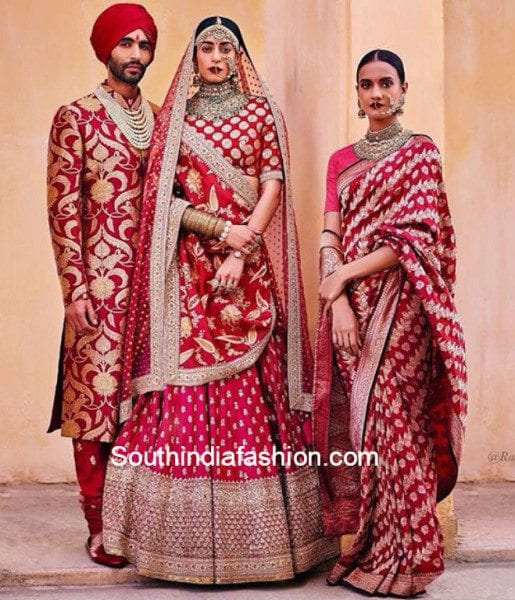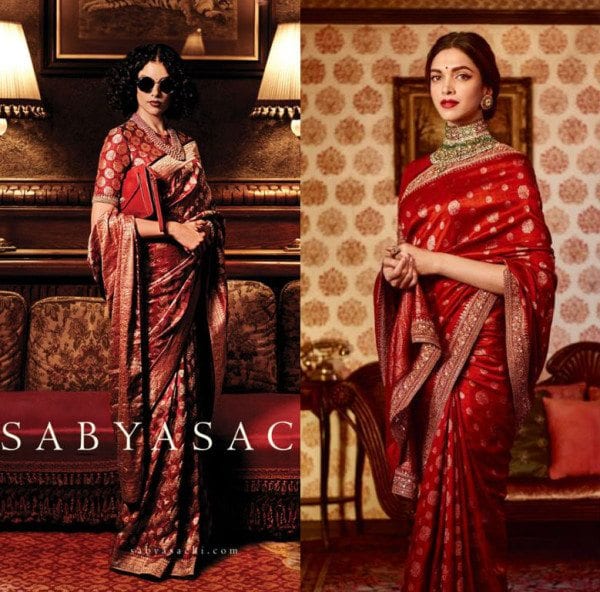 And then, a part of the collection were bridal lehengas and sarees made in a gorgeous shade of green as well. We loved the subtle gold work that was done on the borders.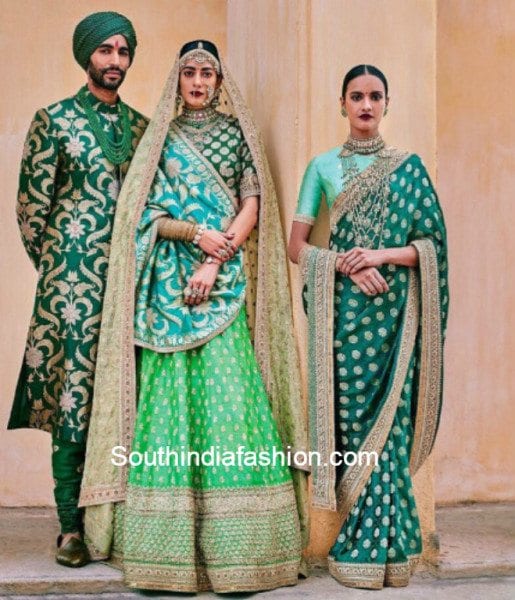 Thick and lighter shades of green and blue were used to weave out some really spectacular sarees.
Gorgeous shades of purple and pink weaved into pretty floral patterns of Banarasi weaves were what we loved the most among the collection!
Hard as it is to pick one among these, which one is your favourite among these beautiful creations?