To give a trendy and modern twist to your saree, while making sure that it exudes a whole lot of beauty, a sure-shot way is to team it up with a halter neck blouse! Halter neck blouses aren't just great to look at, they are one of the most appealing ways in which to give your saree a very sophisticated appearance.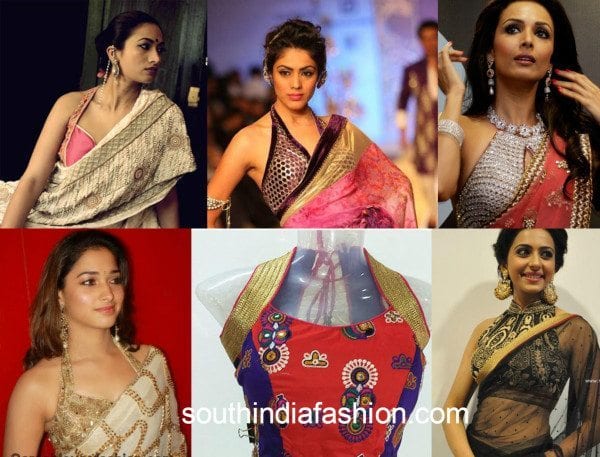 If a halter neck blouse is what you plan to pair up your next saree with, just because they are that beautiful and chic, here are some halter neck blouse designs that you should try out.
A simple halter neck blouse stitched right does the trick most of the time.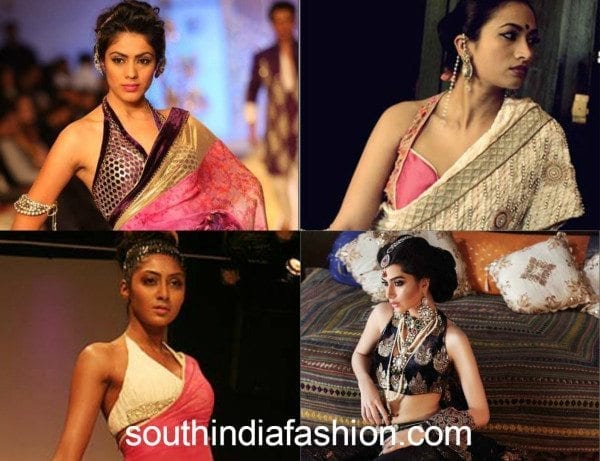 You can also opt to drown your halter neck blouse in some gorgeous mirror or pearl work to make them look oh-so-stunning.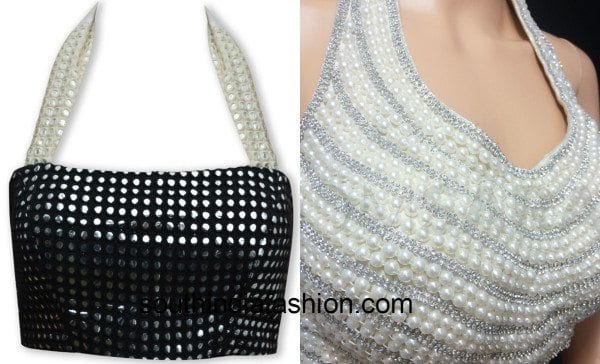 If a plain saree is what you'd like to team up your halter neck blouse with, here are a few brocade halter neck blouse designs to try out.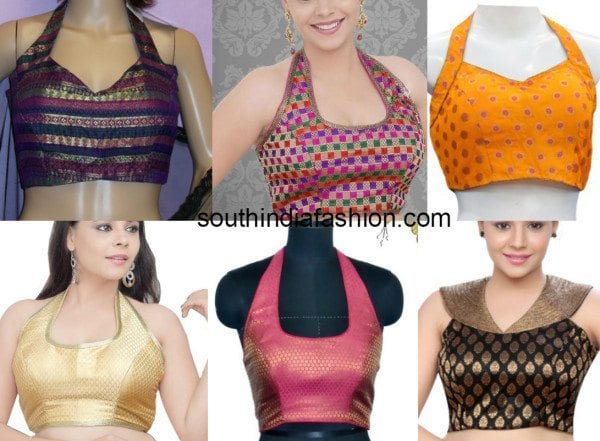 Halter neck blouses can also be stitched with a high neck, sometimes extending into a collar. Here's how beautiful that can look.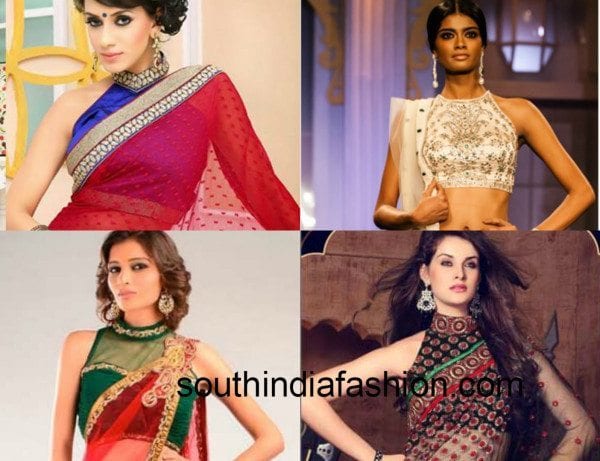 Celebs Oozing Charm in Halter Neck Blouses!
For all the glamor that a halter neck blouse brings in with it, it has been a favourite with the red carpet with our actresses. Here are a few instances when our actresses were spotted wearing halter neck blouses, with designs worth stealing ideas from!