If we'd make a list of all the talented, super-successful, popular designers we've got in Hyderabad, Archana Rao would definitely be on the top. With her simple, edgy and yet very feminine designs, Archana Rao, with her Archana Rao Label, managed to entice nearly all of the country's celebs.
Lace, sheer fabric, pastels and flowers weaved into some futuristic and classy designs are some of her label's characteristic attires. Frou Frou (named rather beautifully, after the subtle sound that a fabric makes), is her line of clothing which is filled with pretty, flowy and chic designs.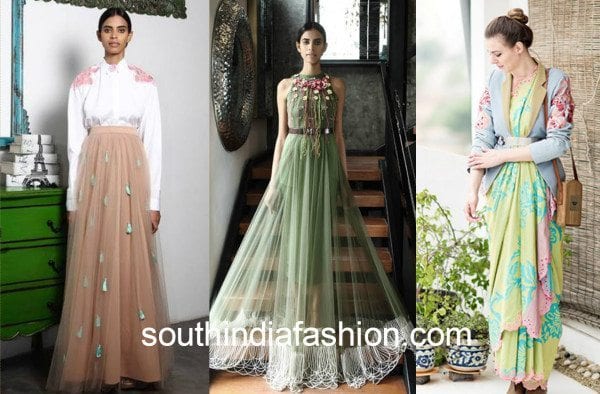 About Archana Rao, the woman behind it all
Archana Rao graduated in Bachelors of Fashion Designing from NIFT of the city and went on to get her Masters from the Parsons School of Design in NY.She then came back to start off her 'Archana Rao Label' in 2011 and it took all of two years for the brand to get as popular as it is today!
Sarees with a twist
It isn't just contemporary clothing that Archana Rao Label is known for. She's been making some wonderful, modernistic sarees with a very edgy twist to them. Belting up of the sarees is an art that Archana Rao has definitely mastered.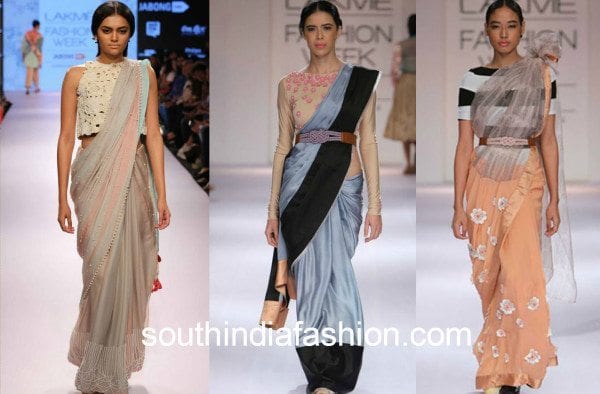 Archana Rao Label is also known for her abundant use of a sheer fabric. We love how the sheer fabric adds a certain chic-ness to an other wise classy outfit. It's no wonder that her usage of sheer layers has been loved so much.
More from Archana Rao Label's Frou Frou that has been showcased at a fashion week this year and the last. The usage of lots of sheer layers and lace along with the belts is very characteristic to her outfits and gives them the appeal that they've gone on to win.
Actresses In Archana Rao Label
Archana Rao Label is extremely popular with the Indian actresses and they've been spotted wearing the brand very often. From her sarees to crop tops and skirts and dresses, celebrities seem to be in love with her creations.
An inspiration to many young designers and a blessing to all the fashionistas around, Archana Rao sure has a long way to go, changing the fashion scene of the country constantly with her chic and modernistic creations!