The land of some of the most gorgeous clothing like the Saris and the lehengas, India boasts of some incredibly talented fashion designers. While some of them have weaved some lust-worthy designs that wooed our B-town celebs, some of them have gone on to make it big on the international front as well.
Here's our pick of the 10 most popular fashion designers in India:
Top 10 Fashion Designers in India
1. Manish Malhotra
A name that most fashion-lovers of the country need no introduction to, Manish Malhotra, is undoubtedly the numer uno designer of the country. Ever since he grabbed eyeballs for his classy and elegant designs that he weaved for Swarg (for Juhi Chawla), he climbed up the ladder ever so quickly. Manish Malhotra's ornate and gorgeous desi designs are sure to make a princess out of any woman.

2. Sabyasachi Mukherjee
Yet another one of our country's top notch designers, Sabyasachi Mukherjee can bring out the beautiful best in any woman with his ethnic and retro designs. A whole lot of Bollywood divas like Aishwarya Rai, Vidya Balan, Rani Mukherjee, Sridevi and Kareena Kapoor are all loyal fans of his brilliant work and are seen sporting his couture most of the time.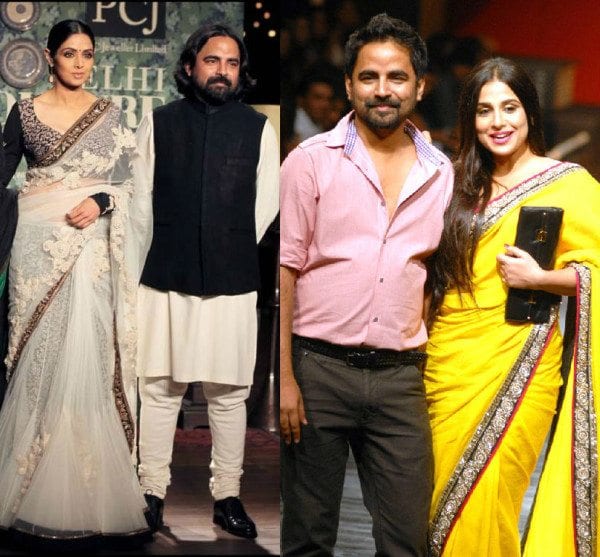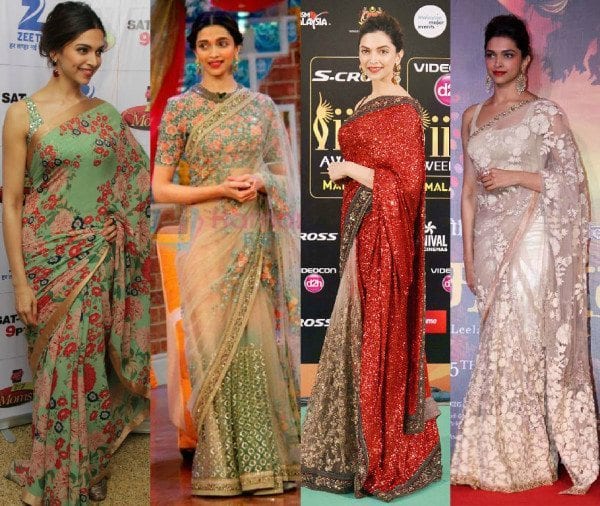 3. Abu Jani and Sandeep Kohsla
In nearly all of the Bollywood weddings of the recent times, all that we can see people sport these days are Abu Jani and Sandeep Khosla's magical weaves. Bejeweled and grand, most of the lovely anarkalis and lehengas that are made by 'the boys' (as the two are often called by their friends of the tinseltown), are winning hearts of the B-town royalty and the normal folk alike.

4. Tarun Tahiliani
When it comes to Indian wear, just any amount of bling and sparkle isn't too much. And Tarun Tahiliani is one man who we can trust to adding all the glitz and glitter that Indian wear truly deserves to be decked up with. The Delhi-based fashion designer who today designs for many elite weddings of the B-town is a favourite with a lot of the tinsel town also for his interior designs.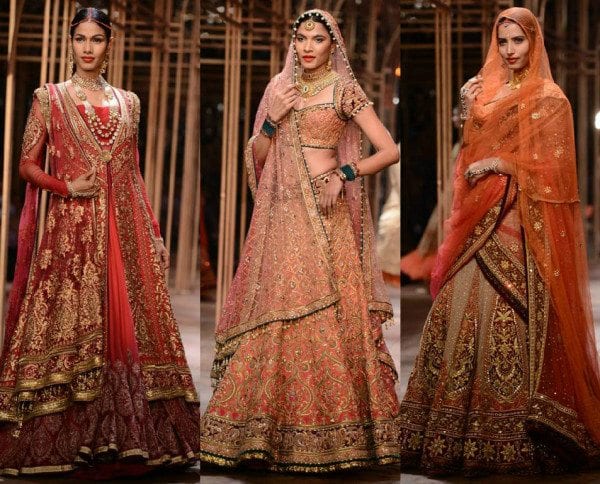 5. Masaba Gupta
Masaba Gupta's unique combination of the quirky and chic makes her designs stand out from the rest of the crowd. It is for this precise reason that a lot of celebs seem to lately be choosing to wear a lot of Masaba Gupta. Starting off her career when she was just 19, Masaba is now one of the most sought after fashion designer at 24.
6. Ritu Kumar
While there are a lot of designers who can make some lovely Indian clothes, none can bring the old world charm back to life the way Ritu Kumar does with her designs. Ritu Kumar's love for the ancient, traditional Indian clothing made her the go-to designer for most weddings in Bolly-world. For instance, that gorgeous red lehenga that Kareena Kapoor wore for her wedding was re-made by none other than Ritu Kumar.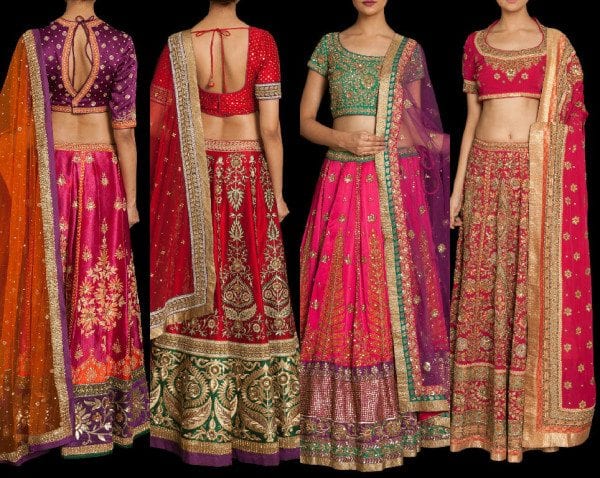 7. Manish Arora
If there's one designer who's responsible for taking Indian designs out into the world, that would only be Manish Arora. He's designed for not just a plethora of Bollywood celebs but also a whole lot of international celebs including the likes of Katy Perry, Lady Gaga (yes…even Lady Gaga!) and Nicky Minaj. With all the sassiness that he adds to his outfits, those who don them have to look like rock stars and nothing less.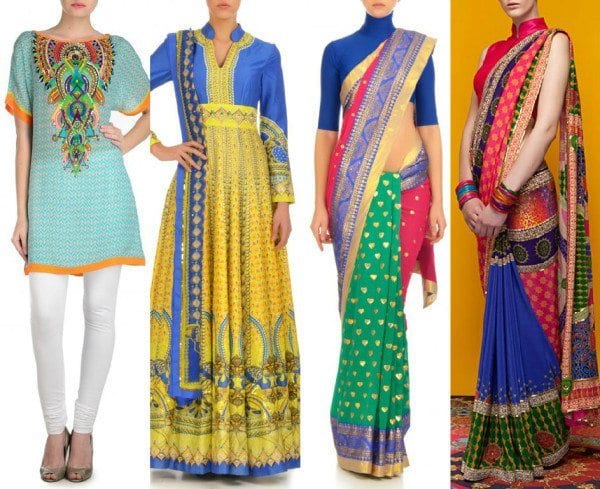 8. Rohit Bal
Rohit Bal is nothing short of a blessing for the fashion industry, especially to the men's fashion scene in the country. His willingness to experiment spins out some really fresh and novel designs that celebs like Ranveer Singh always love to sport. He also happens to be the designer who was behind most of Amitabh Bachchan's and the guests' outfits of KBC. International celebs like Uma Thurman, Pamela Anderson and Anna Kournikova have been fans of his work as well.
9. J J Valaya
J J Valaya is one other designer who took luxury clothing to a whole new level. His bejeweled clothes that seem like they were made only for the royalty can in fact make any one who wears it feel like royalty. While Hrithik Roshan and Kareena Kapoor are the most arduous fans that he's got in the industry, international clients of his like Cate Blanchett love his work as well.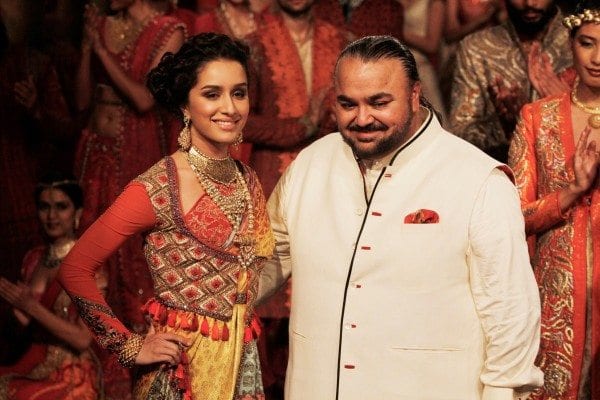 10. Wendell Rodricks
The Goan designer's classy, flowy and chic designs are impossible not to fall completely in love with and that's what makes him one of the most sought after fashion designers of the country. Anushka Sharma, Deepika Padukone and Nargis Fakhri have often been spotted flaunting away some of Wendell Rodrick's gorgeous creations.