Be it a plain saree or a kanjeevaram or a cotton silk saree, there's just one way that you can glam them up and that would be to team them with gold blouses. Shimmery and shiny gold blouses can without fail rev up the beauty of just about any saree and to add to that, they're extremely versatile.
Choosing the right fabric that goes well with your saree and adorning them with mirrors, sequins, net or threadwork can work wonders. Here's a gorgeous collection of gold blouses that are made out of many fabrics and patterns that should give you some 'golden' inspiration, literally!
Sheer fabric when used right can make any blouse look pretty and that goes for gold blouses as well. Go sheer on your gold blouse and fill the sheer part with lots of work and that's all that it takes to make your saree attire look stunning.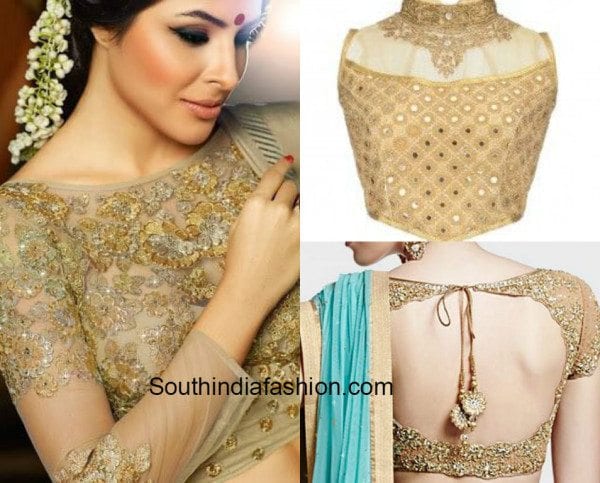 Mirrors and gold when combined, make for one really regal combination. High collared gold blouses can make your saree attire elegant too.