Apart from weddings, Decembers are also known to have the most number of birthdays. What we like about both the occasions is we can dress up all we want. Yesterday actress Lakshmi Manchu celebrated her mother's birthday. And the multitalented actress was seen wearing a powder blue outfit from Samatvam by Anjali.
The outfit included two pieces-a sleeveless top and a pair of pants. The jacket style top has a frilled V-neck and is adorned with metal sheets and beads in diamond shapes.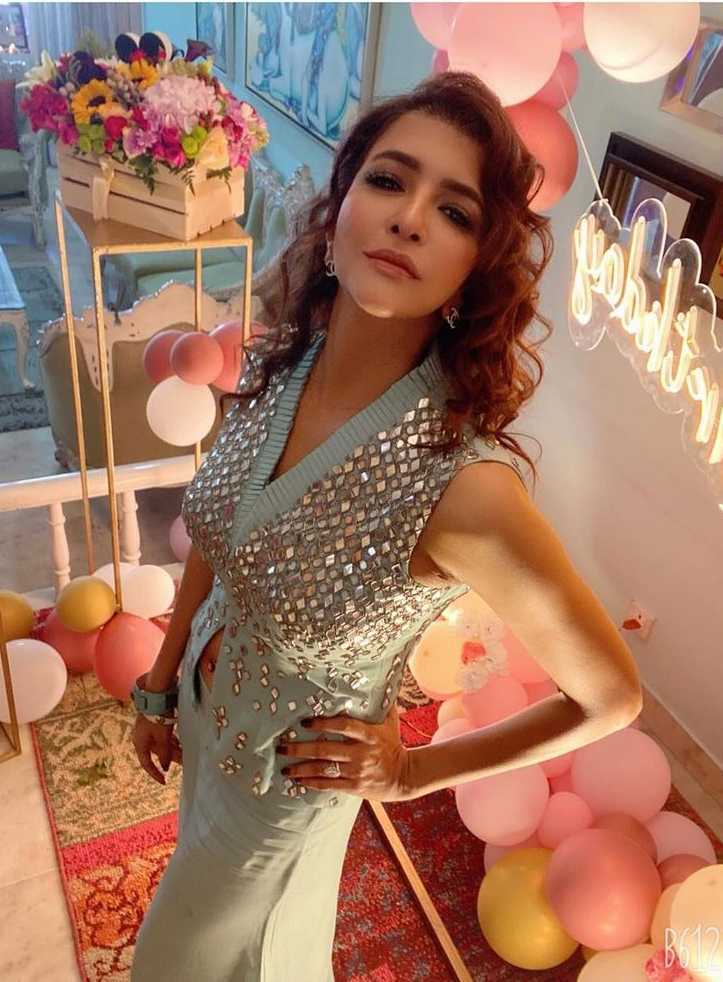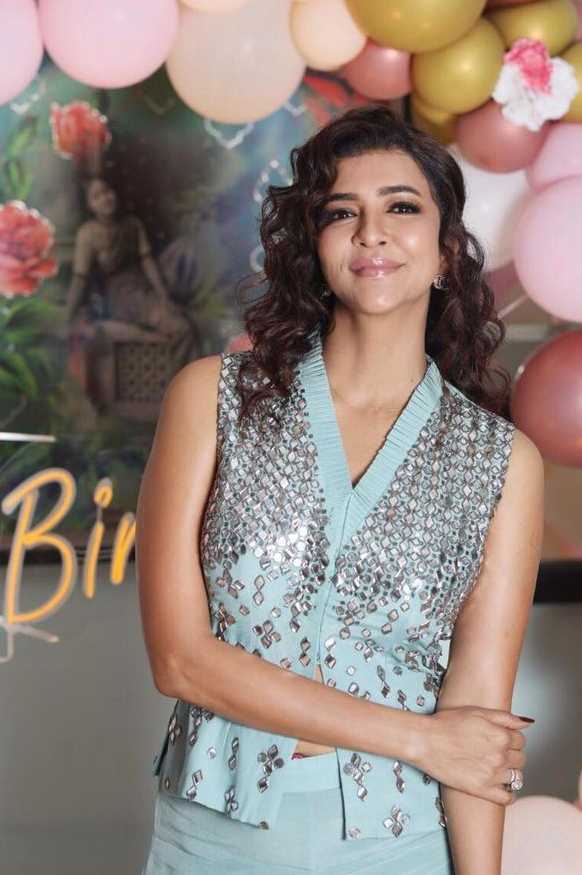 Lakshmi paired it up with a pair of earrings by Chanel. She also wore a matching bangle. she completed her look with curly hair, dewy makeup, perfectly lined eyes and nude lipstick.