Now that the fall is here, there's only a bit of time left before winter hits us with all its might. So this time could be used carefully to dress up in mini dresses which would be packed away after this month for a long time. Actress Pooja Hegde seems to have realized this fact early on and decided on a black mini dress by Forever New to the airport.
Take a look at the pictures below-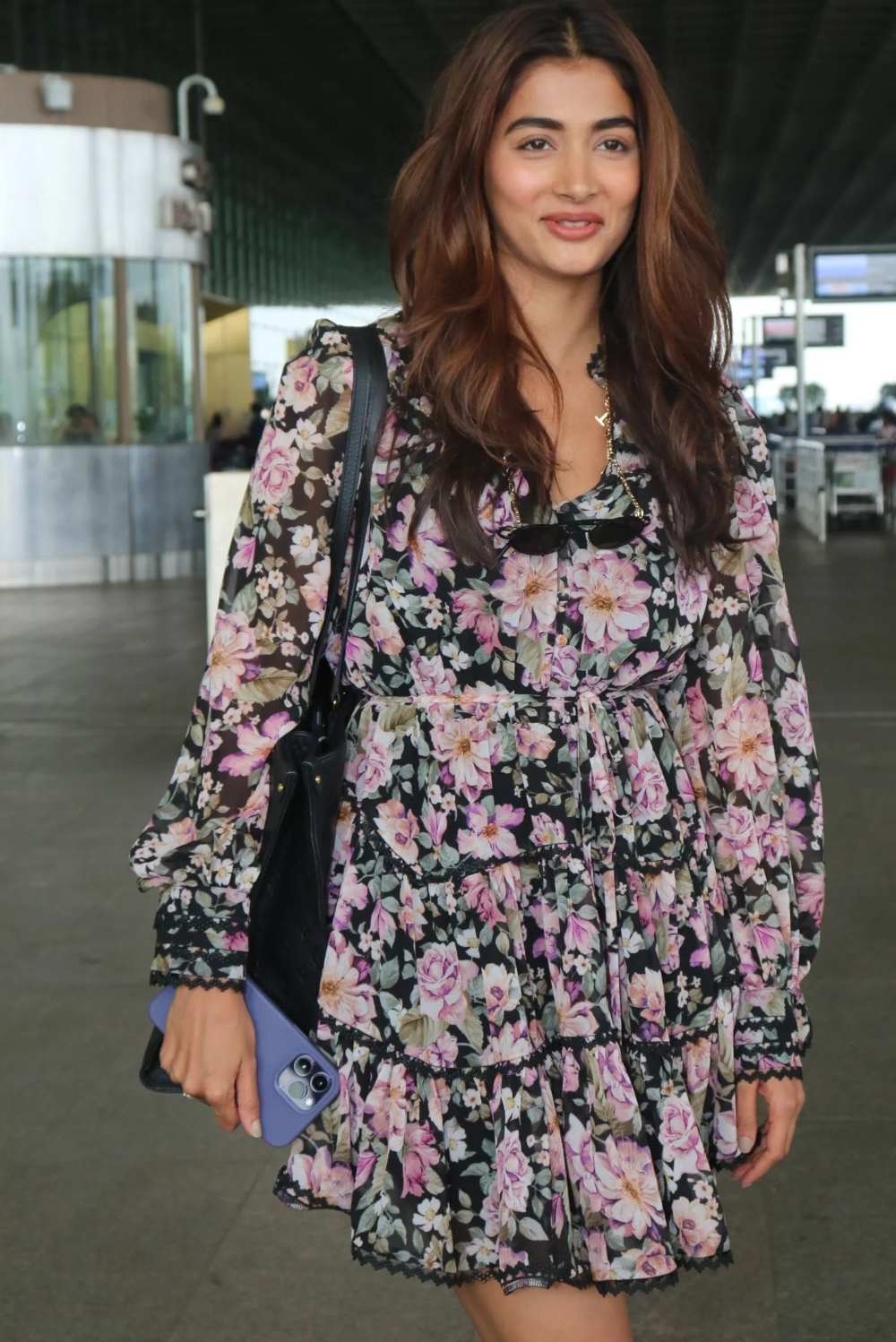 The floral polyester dress is printed with pink ans ivory blossoms spread on the fabric. Though cinched at the waist, it is tiered and has its hemline embroidered with black lace detailing.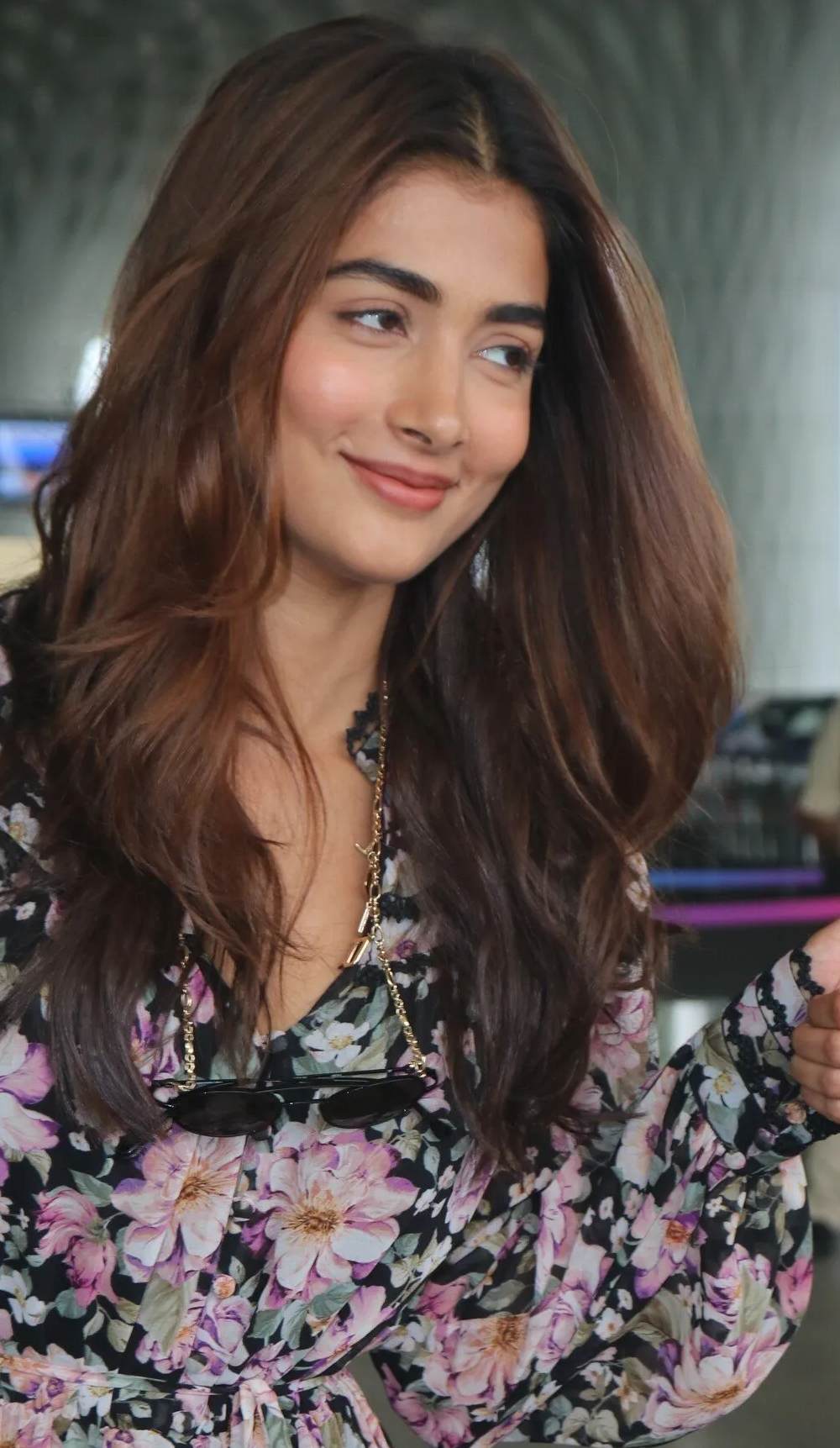 She decided to wear no earrings or jewellery and opted for none. However, her black strappy sandals and a tote bag enhanced her style. Loose hair, a pair of glasses and minimal makeup looked beautiful on her.
Click HERE  to buy the dress worth Rs.7,200!