Red is the color of love, beauty, and rareness. An Indian woman's ornament is a red saree. However, the saree has taken many unique forms to accentuate the beauty of Indian women. Sophie Choudry shows us a unique way to style a saree.
Sophie Choudry looked resplendent in a red organza saree from the label Ridhi Mehra. The plain red frilled saree was paired up with a deep V-neck plunged blouse. The red blouse featured some embroidery with net half-sleeves.
To add more spark to her look, she threw on a green pearled choker from the label Joolry. As for the makeup was quite formal. With bronzed eyes and fake extended eyelashes and red lips, she looked beautiful than ever. Lastly, she kept her beautiful tresses fall loose with a wavy blow-dry.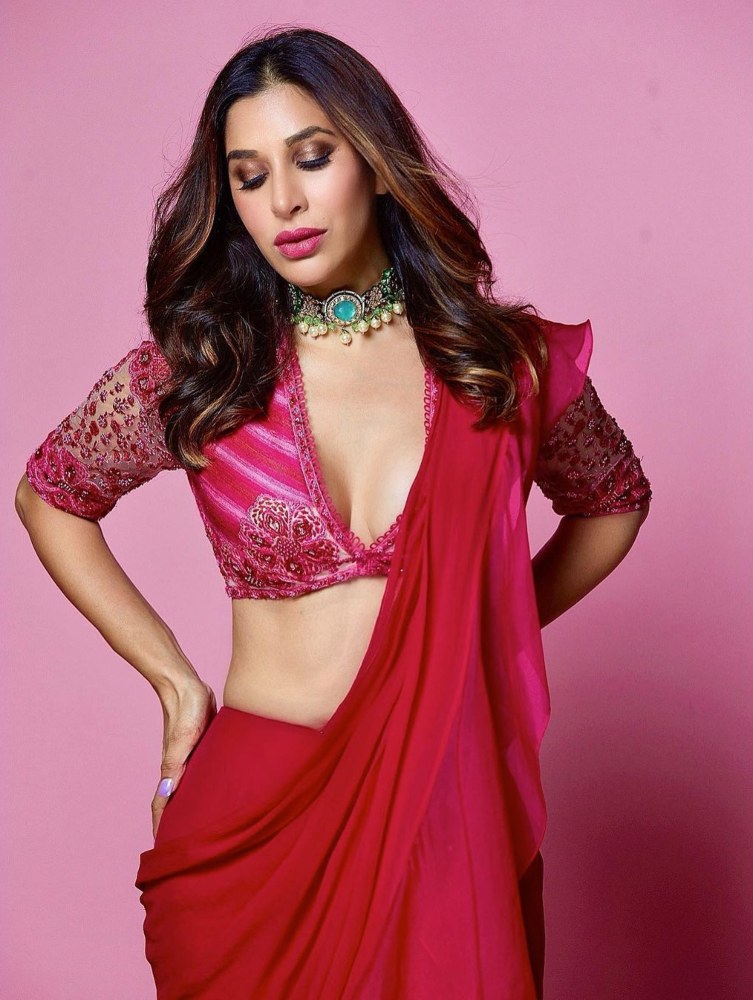 If you're looking for ways to style that patent red saree in your wardrobe, then turn to her for help.