Host and actress Anasuya Bharadwaj can carry any look. Whenever she is on camera, she makes sure she looks her best and we love how much she is passionate about it. Following her own suit of wearing sarees to her shoe "Jabardasth," she decided to go with a sea-green chiffon saree by Vaasavi Label this time.
Check out the pictures below to see how she pulled off the look-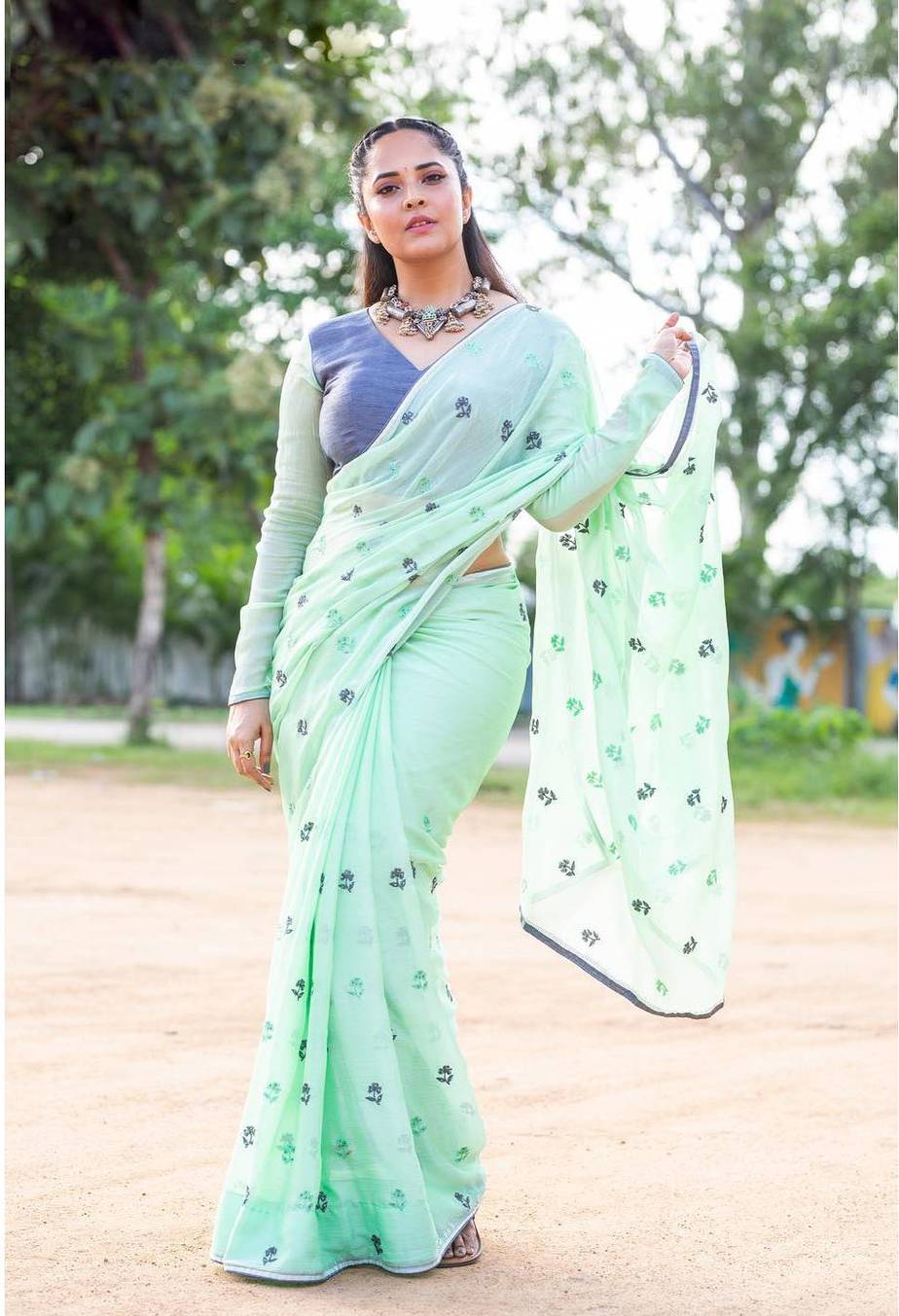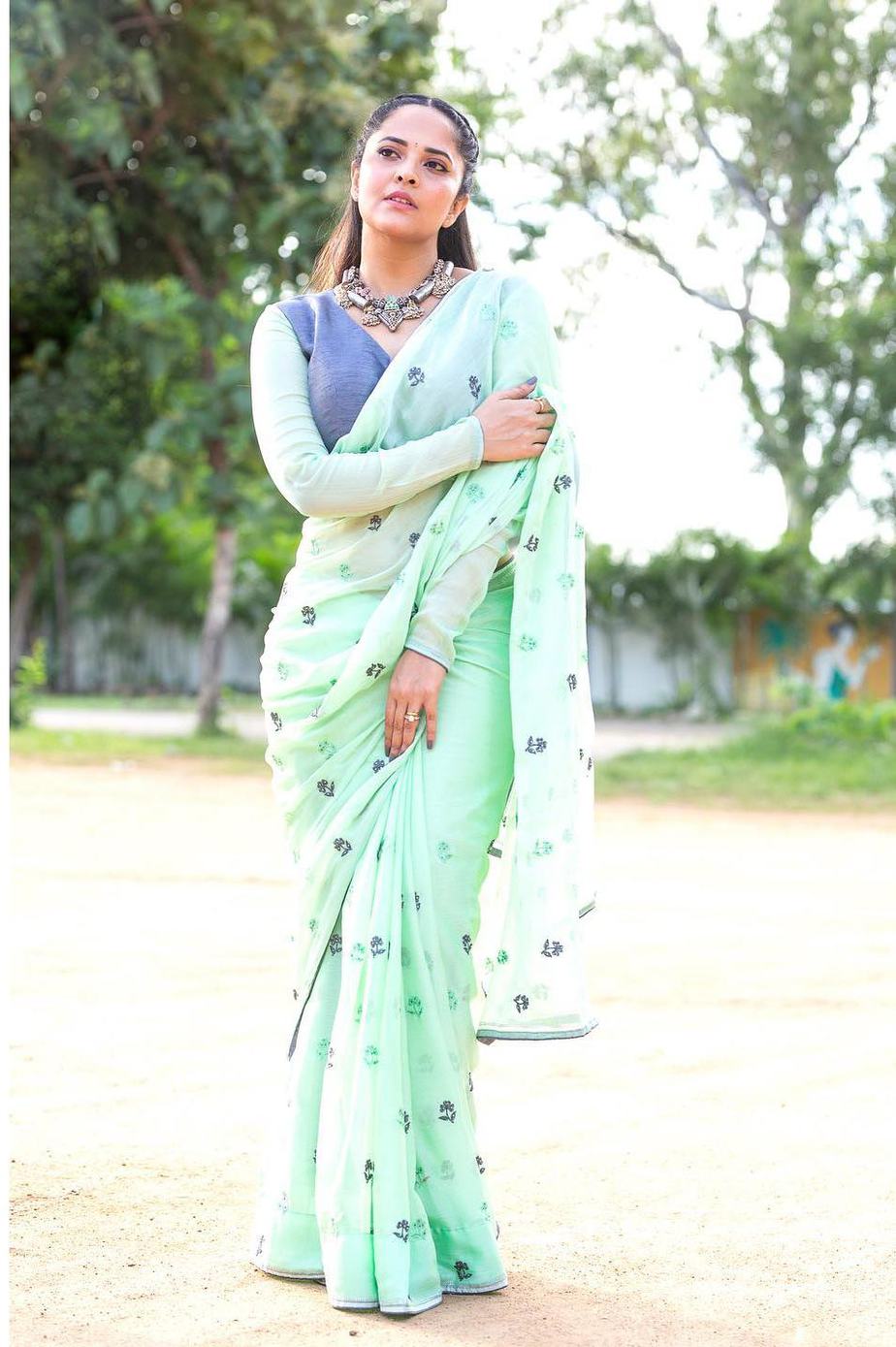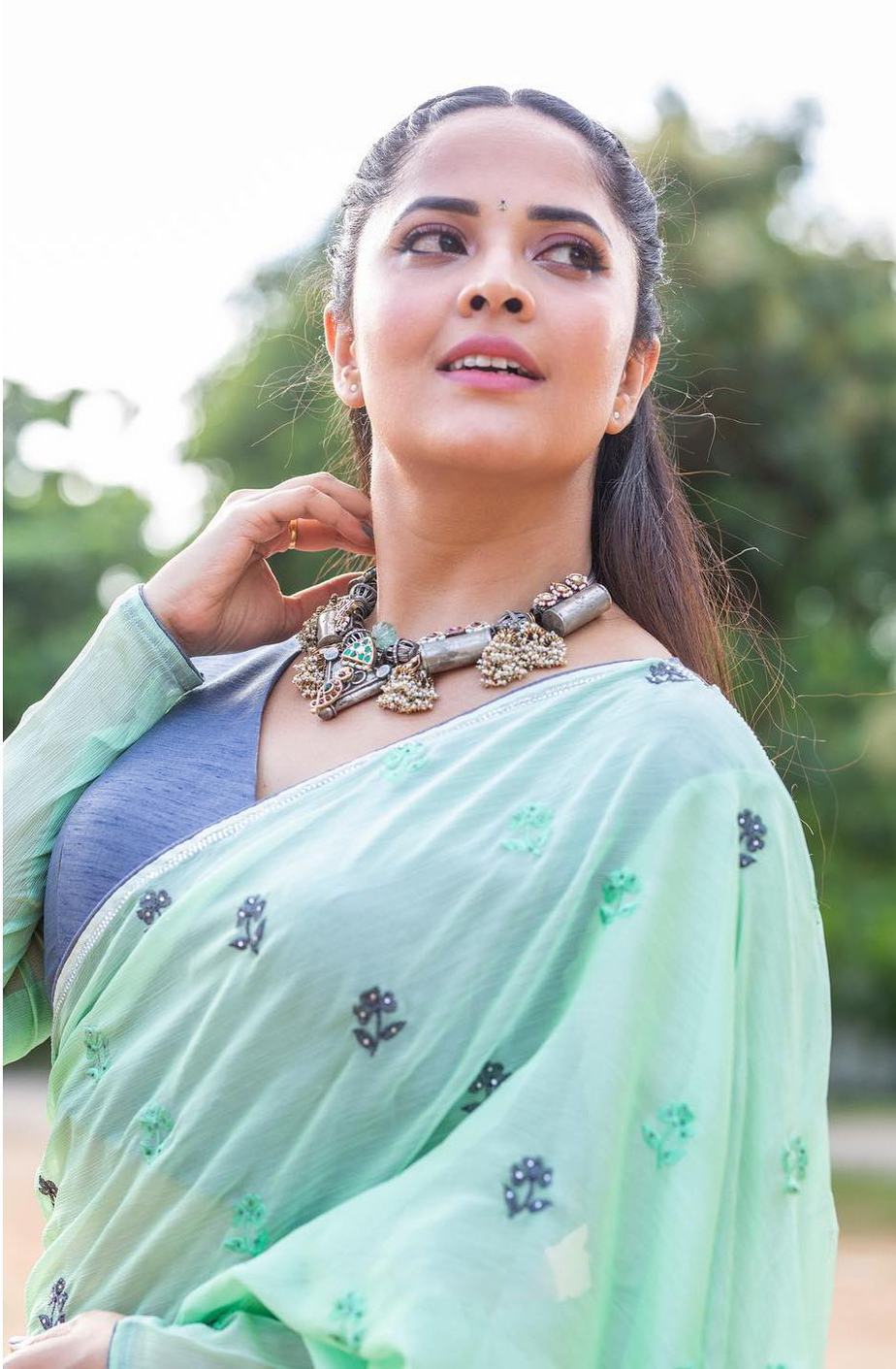 The saree features intricate florets in powder blue and sea green adorned with sequins on its body. It also has a white lace detailing along with powder blue piping on its hemlines. The blouse, on the other hand, is deep neck with a powder blue hue while its sheer sleeves take after the saree.
Her accessories included nothing but a chunky piece of silver jewellery by Bcos Its Silver. She rounded off the look with a pleated low tied ponytail, contoured cheeks, winged eyes, a bindi and pink lips.