It is not often that kids are provided to showcase their talent. Even if there a myriad of singing and dancing shows, acting shows aren't so common after all. That is what makes "Drama Juniors" on Zee Telugu so special. One of the judges of the show is the multi-talented
Renu Desai
.
For the latest episode of the show, Renu wore a lavender saree by Sruthi Reddy.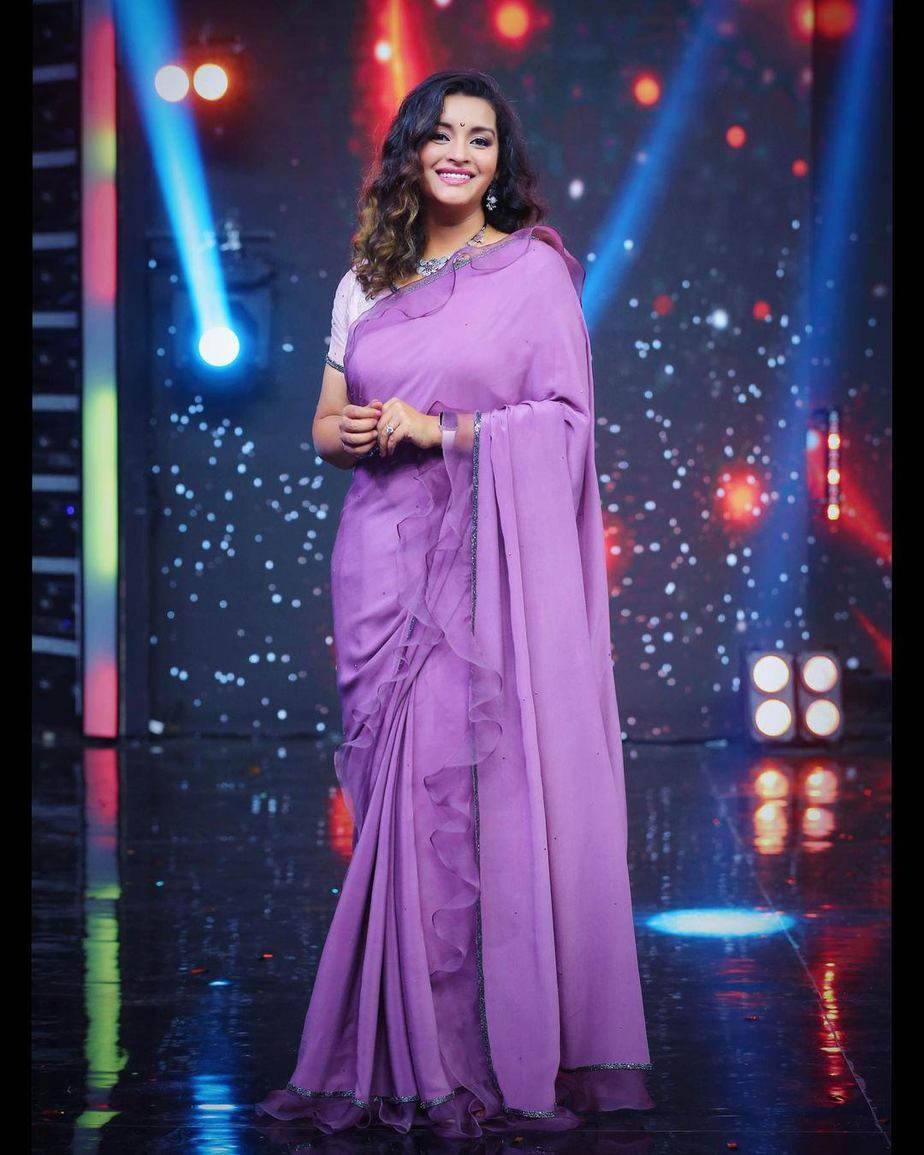 The light-hued saree is devoid of any prints or embellishments. However, it has its
beauty
attributed to the ruffles that decorate its hemline and border. Intricate beads in black also feature on the saree's trim making it a perfect cocktail party saree. Renu paired it with a baby pink blouse that also shares the bead detailing of the saree.
She paired it with a silver necklace and a set of earrings studded with rubies and white stones by Tiysha. Blushed cheeks, glossy nude lips and a Marathi bindi completed her look.