Known for her stylish appearances, Rashmika Mandanna never fails to leave us awestruck. Recently, she was spotted in a classy western attire that bought out the inner diva inside her.
Tap down to have a closer look.
Rashmika Madanna aced the western look wearing a basic white shirt, pairing it up with dark blue denim shorts. For that extra style, she tucked her shirt from the front and had her sleeves rolled to the elbows.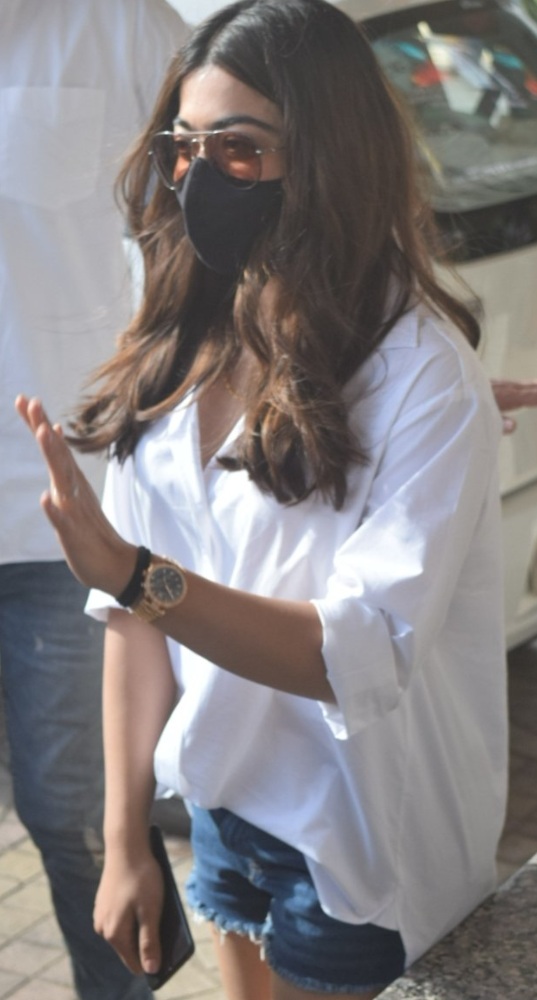 Her accessory choice was smart as she just opted to wear pink aviators to beat the sun and a golden watch. She shielded most of her with a black mask. also, we could spot small golden loops in her ears.
For the footwear, she resolved to white sneakers for a steady comfy walk during the day. Lastly, she kept her wavy tresses flow down loose for that breezy look.