No matter how many designer sarees we own, we do have our biases towards handloom sarees. Not only they uphold our culture but also often have a story to tell about the region they are crafted in. If you are someone who is in love with handwoven sarees just like us, this saree worn by Ramya Nambessan will definitely capture your heart.
Scroll down to see how she styled this red saree by Thenmozhi designs–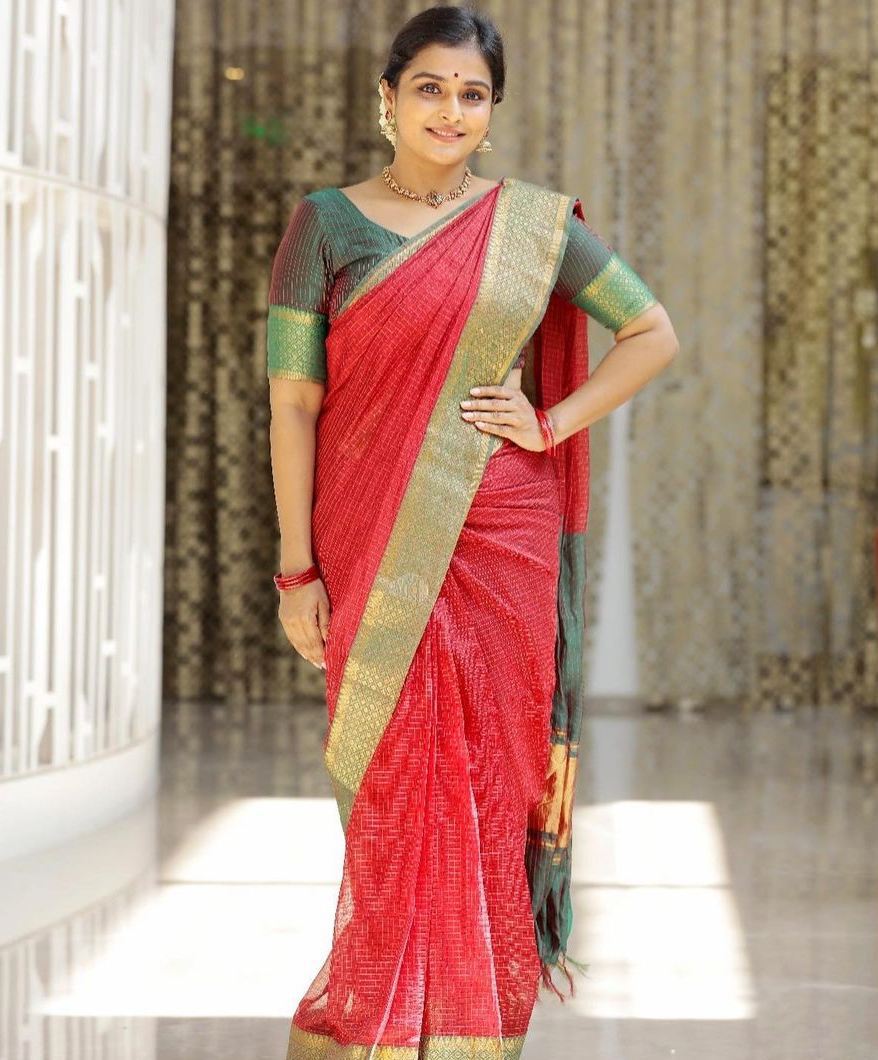 The handwoven saree features stripes in gold all over it. However, its trim and pallu are in green that adds to its elegance. The pallu is also striped in gold matching the body of the saree. It is paired with a simple elbow-length sleeved blouse matching the pallu of the saree.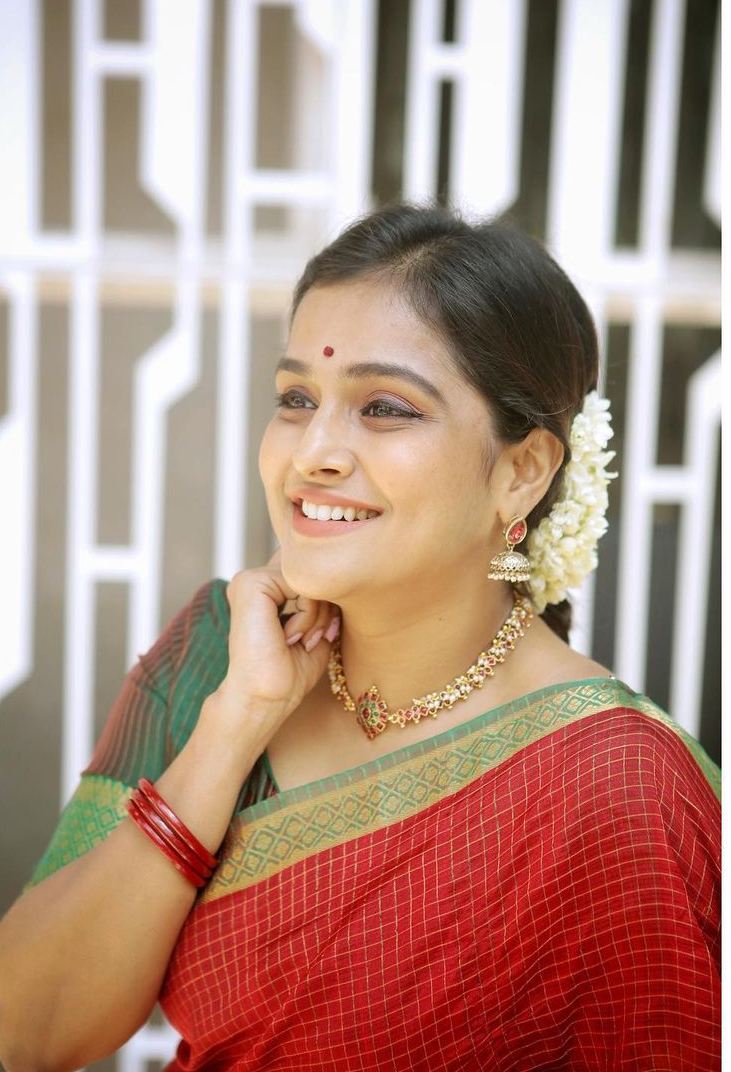 To complete the look, Ramya wore a pair of traditional ruby studded jhumkas along with a choker and a set of bangles by Vasah. Her final touches included a gajra adorned pleated hairdo, lined eyes and nude lips.
To buy Ramya's saree, click HERE
Price-Rs.4000