While Velvet is one of the most sought-after fabrics when it comes to western clothes, it is not very common to ethnic-wears. While some of the Persian inspired artisans still stitch their outfits in Velvet, it is underrated when it comes to saris or lehengas. However, its exotic appearance has never ceased to amaze us. If it does the same to you, then this velvet saree worn by Nakshathra Nagesh will definitely make your heart skip a beat.
Check out to see how Nakshathra styled the black saree by Swaadh-
The solid saree is devoid of any heavy prints or embellishments. However, it does feature a gold worked and beaded hemline. The elbow-length sleeved blouse is decorated with elaborate thread, bead and sequin work. It also features gold tassels on its open back.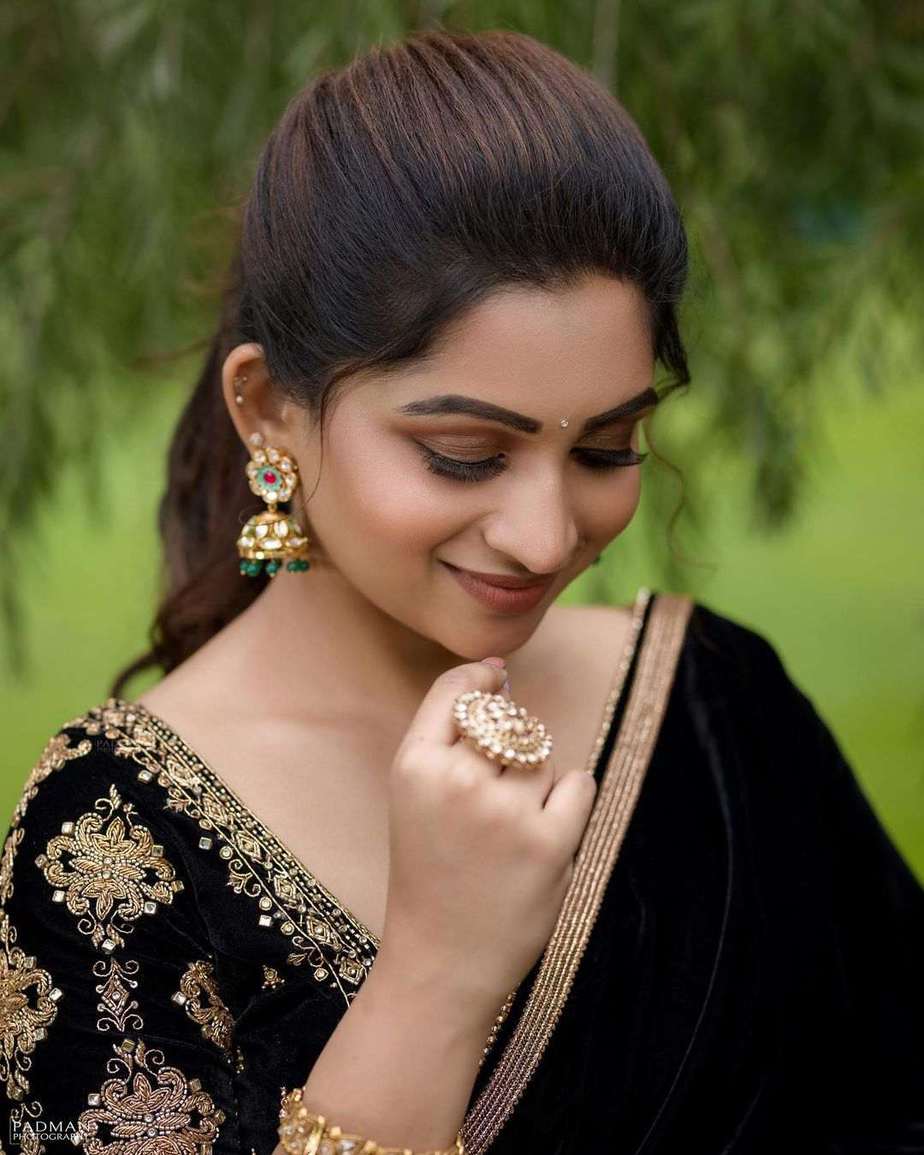 It is accessorized with a gold bangle, ring and pair of emerald studded earrings by New Ideas fashion. HD makeup with tied up hair, bindi and nude lips completed the look.