The month of love is here and if pink is your choice of colour to look lovely, take cues from Surbhi Puranik's latest pick. The actress wore a lovely pink one-shoulder kurta palazzo set for Okey Oka Lokam Nuvvey success celebrations and looked dreamy. Check out her pictures below.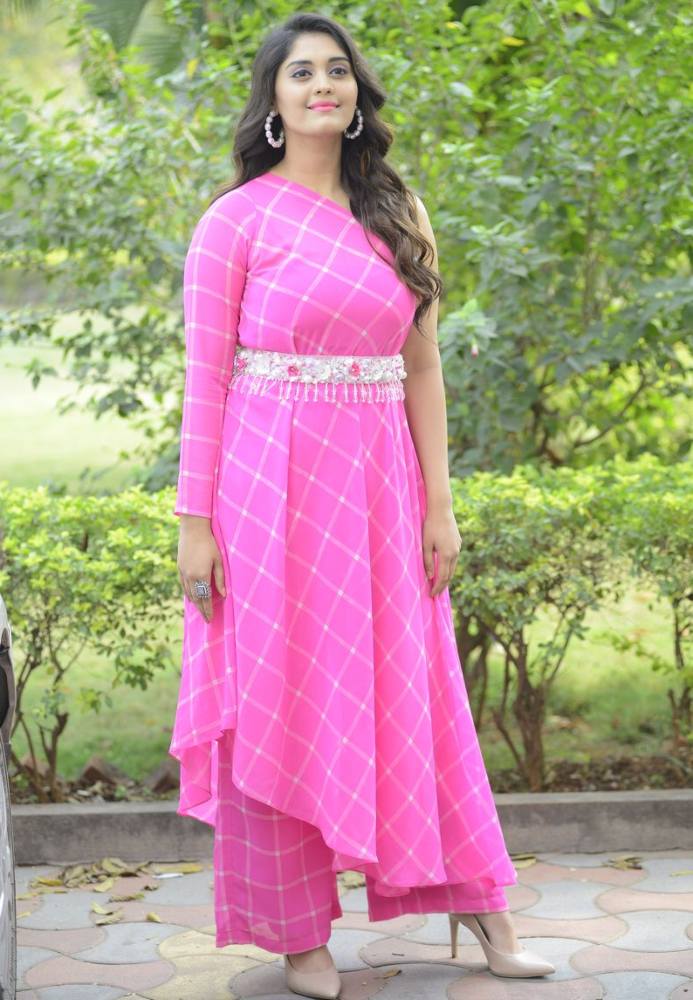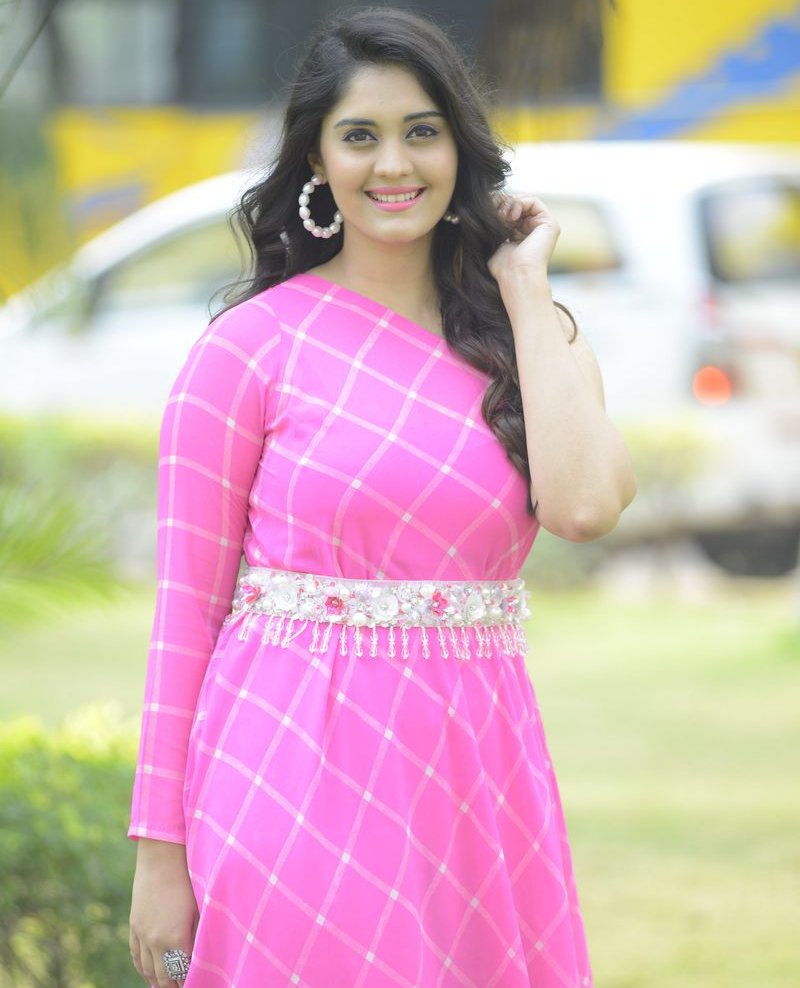 Surbhi picked a checked pink one-shoulder kurta for the event that she paired with a matching palazzo. Her asymmetrical shoulder line featured full sleeves, on one hand, no sleeves on the other. She further cinched her look together with a pretty white belt featuring pink and white flowers and hanging crystals.
Surbhi accessorized her breezy look with statement jewellery pieces. She opted for large pearl hoop earrings and a statement metal ring to go with her outfit. Further, she went with nude pumps to complete her look.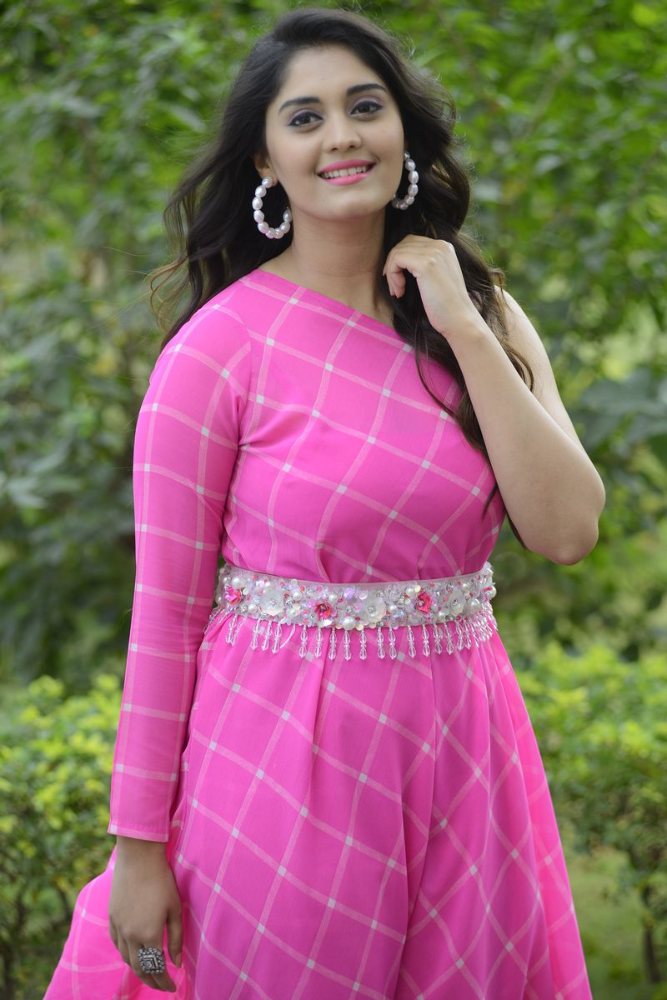 Beauty-wise, Surbhi matched her pink outfit and rounded off her look with minimal makeup, pink eyeshadow, pink lips and left her hair loose.