There was a time when showing off your baby bump was not considered healthy for a pregnant woman. However, modern times saw a sharp shift in this old outlook. Now, pregnant women happily flaunt their baby bump, and maternity photoshoots are the new norm. Recently, mom-to-be actress, Anushka Sharma exuded radiance in her vogue cover photoshoot.
Read on to have closer look!
In her first outfit, Anushka wore a crop top, teaming it up with matching silk lounge pajamas. She layered it up with a beige hand woven Murshidabad silk trench coat from Sabyasachi. For the accessories, she only chose to wear a layered custom charm 18K gold necklace from the jewelry collection of Sabyasachi.
In another outfit, she looked all smiles wearing a white collared shirt with black shorts. For the chic finish and to flaunt her cute bump, she kept the buttons open except for one.
Her next attire was a knitted olive-green short winter dress. The dress was full-sleeved and had long fringes hanging from its end. She looked happy and stylish in all her outfits with her hair loose.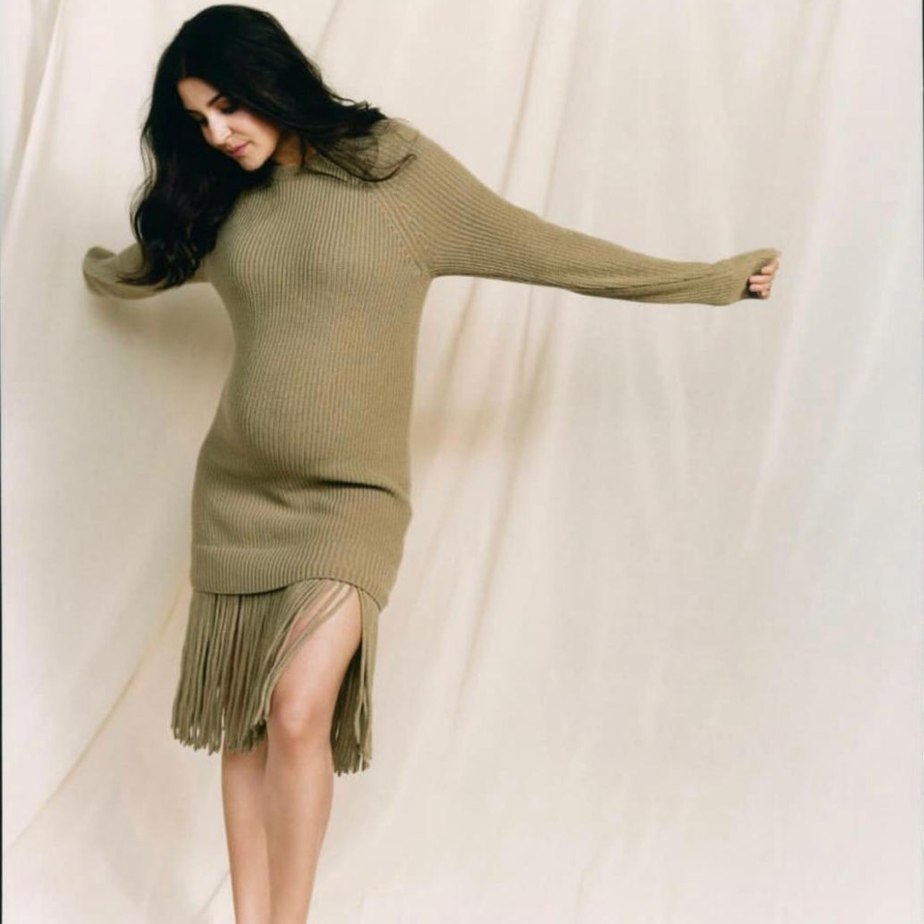 For the next ensemble, she wore a crop full-sleeved top. She teamed it up with contrasting pants.
Her last attire comprised of a black cut sleeved crop top. It was matched with the same colored net skirt. The skirt had intricate embroidery and thread work done on it. In all her outfits, she let her locks fall loose and played with them.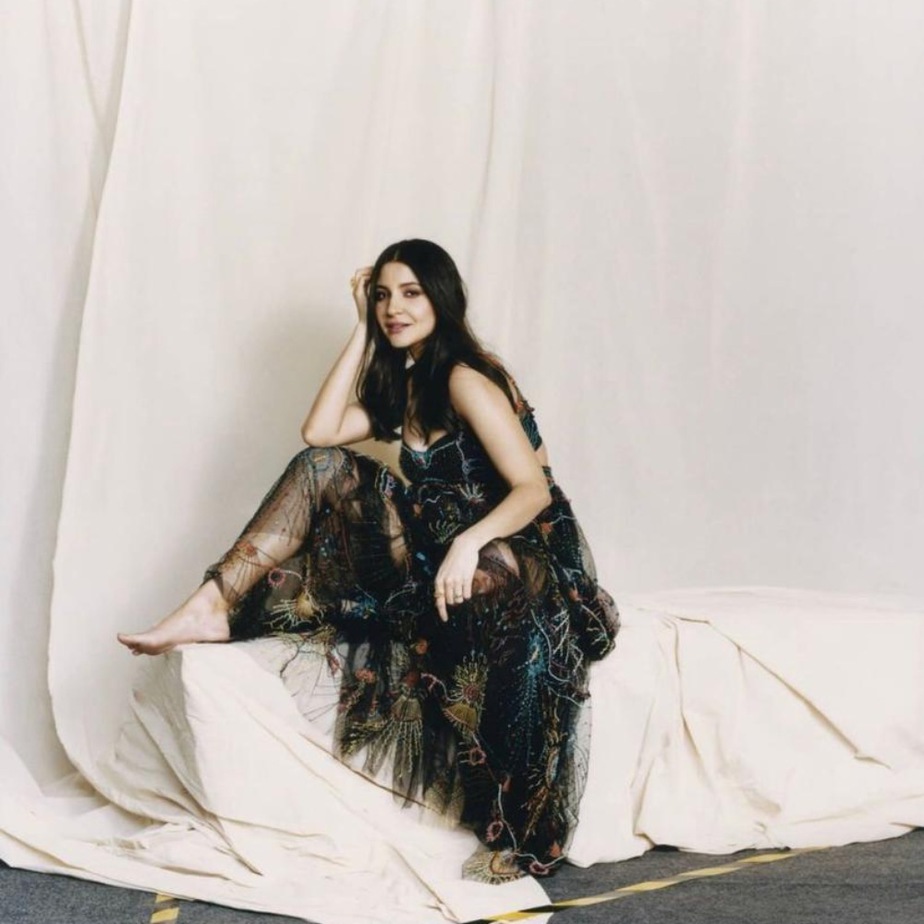 We can't help but awe looking at her endearing yet stylish shoot.