Anushka Sharma is effortlessly managing to take us by surprise by breaking the maternity fashion norms. After a brief vacation in Dubai, she has chosen to resume work. She looked radiant as she was spotted out and about in the city looking sporting a cute outfit. 
Let us have a closer look at her recent look.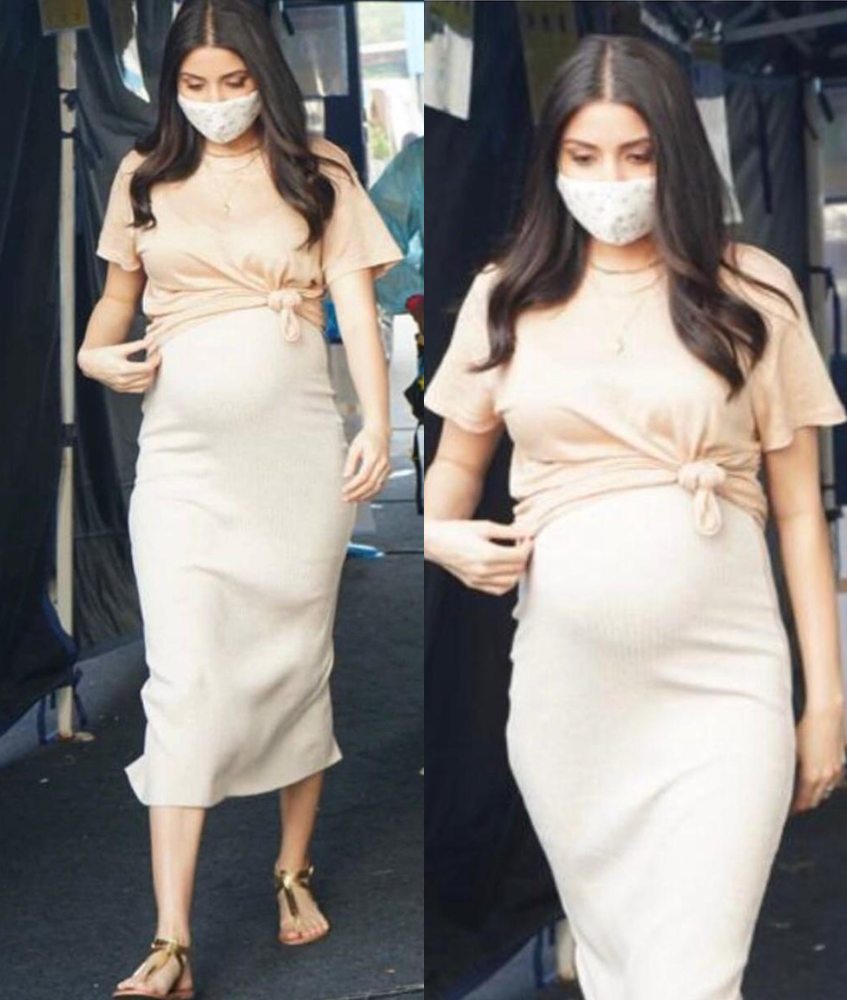 Anushka Sharma looked radiant carrying her baby bump seamlessly in a cute beige rib-knit dress with a side-knotted crop-top. She was seen stepping out for a brand campaign shoot in the Film city. Furthermore, she will also be finishing back to back shoots in the next two weeks. 
For her footwear, she sported silver sandals to go about with the outfit. Furthermore, she kept her hair loosely blow-dried in soft waves. Lastly, she didn't forget to adhere to the new normal and so wore a mask to comply with the same.
The maternity glow shows right on her face.